Get the speed, security, and innovation you need to deliver profitable and engaging experiences.
We are an Italian hosting and system consultancy company oriented towards performance and efficiency. We don't limit ourselves to selling the usual Plesk or cPanel at the expense of performance and damaging your business, as other hosting companies do. Instead, we take care of providing you with the best software stack and the best technologies for your online business needs, such as websites, blogs, editorials or e-commerce. You will be able to understand from our portfolio and success stories that we succeed where other hosting companies fail. We are able to handle traffic peaks over 150 users per minute and obtain the best values ​​in order to improve the ranking on search engines and provide a smooth, fast and profitable user experience. We use the best hardware technologies and enterprise-level acceleration and caching technologies such as Varnish, REDIS, NGINX, in order to give real added value to your entrepreneurial and business needs. The costs are absolutely advantageous and therefore remain within the reach of companies and individuals.
OUR SERVICES ARE IDEAL IF ...
Solve the problems of costs, web performance and speed of your site or server
Fill in the form, you will receive for FREE , a professional analysis performed by a a Pagespeed ™ expert that will show you the criticalities of your site and how to solve them.


By continuing you declare that you have read and accepted the Privacy Policy and to give consent to be contacted by a Managed Server Srl delegate to receive free analysis of your site and information relating to our services.
Continuous assistance H24
Average intervention time
Chosen and adopted by over 5000 online companies
Due to NDA agreements and confidentiality requirements, we cannot disclose all of our customers.
These are some of the companies we collaborate with or have collaborated with.
Dedicated Servers, WordPress Hosting and performing sites
We have been running Linux servers and websites at peak performance for over 15 years!
Are you looking for a Hosting and systems company different from the usual Plesk and cPanel resellers?
Have you realized that generic Hosting solutions are not performing and are not appreciated by your users and search engines, and despite the efforts you are always stuck at the starting point?

We design, configure and we manage your Linux and Hosting servers 24 hours a day so that they can reach the best performance and at the best price. Procedures of backup and disaster recovery tested, so that your data is always safe. Investing in our know-how means expecting maximum performance from your Linux server, solving all the problems of safety, performance and budget.

We manage traffic for customers with over 200 million unique visitors per month on the single site.
Why settle when you can get these results?
Why limit yourself to running your blog or your e-commerce on a normal generic Hosting with speed and performance problems, when you can choose a professional solution capable of giving you strong advantages over your competitors and competitors, improving speed, positioning and maximize profits ?
Optimized hardware and software configuration for WordPress. The best performance on the market with over 200 connected users.
As WooCommerce, Prestashop and Magento CMS are widely used, our hosting plans are optimized to maximize the performance and revenue of your e-commerce.
We provide secure connections and encryption with HTTP2, HTTP3 (QUIC) and 0-RTT acceleration over 2048-bit SSL via Let's Encrypt / RapidSSL / Comodo certificate and other commercial vendors.
Complete managed assistance and response times on blocking problems of 15 minutes 24 hours a day 24 days / year, for a business that is always online.
Triple redundant backup with a history of over 60 days. Active monitoring and periodic scans of your installations. GDPR certified.
The best software technologies with PHP7, PHP8 with Zend Opcache, MySQL / Percona Server, NGINX, Memcache, Varnish, REDIS.IO, Borg, Percona Xtrabackup.
Software configuration and caching systems in perfect harmony with Google AMP and FaceBook Instant Article technologies.
State-of-the-art datacenter
Generating sets, Climate control and cooling, fire protection, safety and surveillance, DIN ISO / IEC 27001 (GDPR) certified
7 Tbit / s in over 40 PoP
660Gbit of Peering Point, 1090Gbit of transit and 610Gbit of Private Peerings, makes our Datacenter Partner among the top 3 most advanced in Europe.
What is Managed Server Srl?
ManagedServer.it is an innovative H24 system assistance service on Linux operating systems, Debian, CentOS, Ubuntu, whether they are installed on Dedicated Servers, VPS or Cloud instances. Simple performing and convenient through a ten-year competence in systems engineering on Web Server, Database and mail server.
With Managed Server you can set up the best web server and the best tuning for your WordPress / WooCommerce / Prestashop / Magento site in less than 48 hours high traffic, for over 200 million unique visitors per month and traffic peaks of over 150 thousand users in real time, obtaining loading times and scores PageSpeed ​​™ optimal even for the most demanding user.
The service is aimed at all website owners who manage a Linux server or Hosting with Web Server functionality and which require higher performance, optimizing the software configuration on the server side and thus avoiding buying larger hardware solutions that are much more expensive.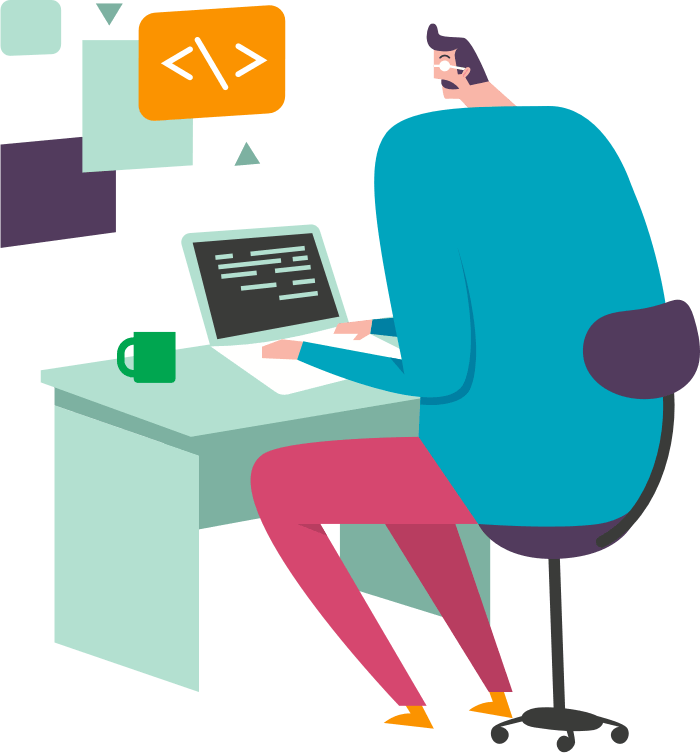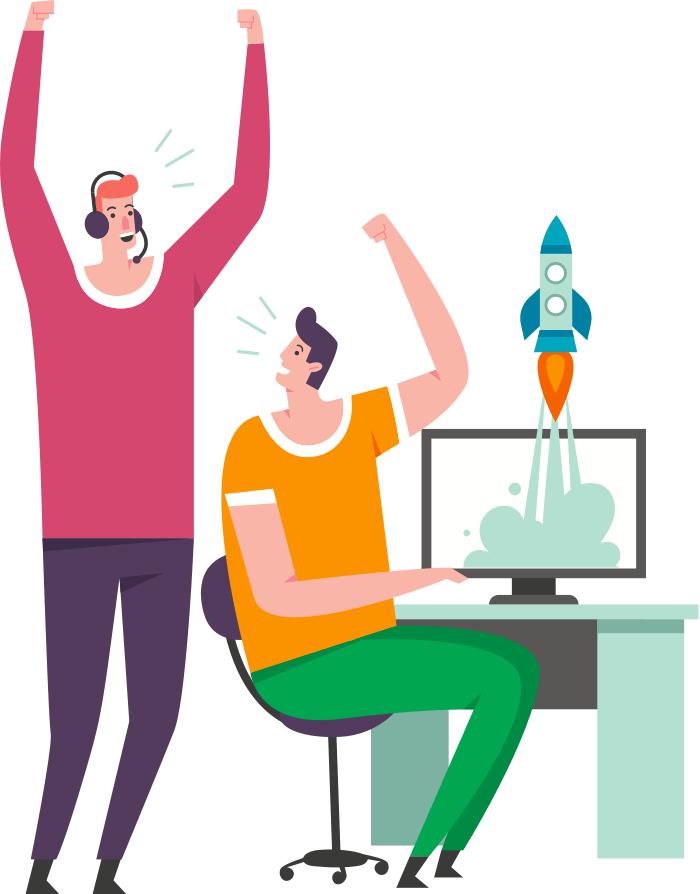 Site Faster, more you earn
Why should you need advice when you just need to buy a dedicated server and install Plesk or Cpanel on top? It is very important to understand a concept: a consultation can change your life, as it has changed to those of many customers.
Companies that have moved from multi-server management from 13 thousand euros per year to an optimized single server management of 2 thousand euros per year. E-commerce based on WooCommerce who managed to avoid the development of a new platform given the poor performance by switching from a loading time of 9 to 1,5 seconds per page.
We have countless cases that can testify that only the experience of a trained systems engineer can fill application gaps and make you both save and earn at the same time. Our analysis consultations are always free, do not hesitate to have your sites or servers evaluated by our experts.
Our Managed Service Solutions they also provide for the implementation of appropriate configurations that make the security of your server or your sites very high. Among the precautions we use we have an efficient one separation of user privileges among the various sites hosted on the server, a server-side configuration suitable to elegantly undergo attack attempts, a proprietary anti DDOS and browser identification system, effective Firewall configurations and a consolidated procedure of backup and disaster recovery.
Our standard procedures in fact provide lightning-fast triple incremental backups with a retention of over 60 days. This means that if you may be the victim of some application level attack (plugin bugs, PHP code, CMS, themes) you can restore the backup of the night before or if you realize that the attack has compromised the site to be several days, perform a restore up to the previous 60 days.
Backups are guaranteed and insured.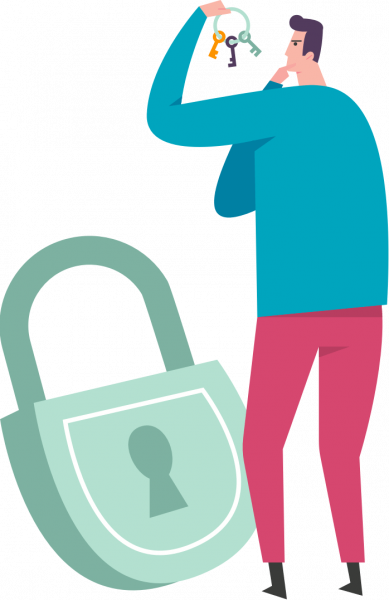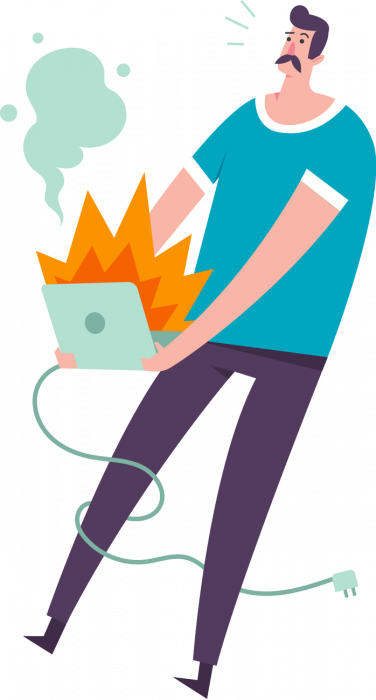 Do you already have a managed service?
Very well, you are an extremely shrewd person, who prefers to delegate important tasks and responsibilities to professionals rather than acting as a system administrator or making do with the usual control panels such as CPanel o Plesk.
But we're sure your current systems engineer or managed service isn't actually giving you one of these panels Web and simply make you pay an extra fee of 50 or 100 € to give a simple and trivial supervision?
You know that in this case you will not have any performance benefits, and you will continue to have to use a powerful and expensive server as it hasn't been optimized? Do you know that you could spend maybe half or a third of your current expense?
What kind of guarantees do you have now? Do you have data insured with a compensation clause? Availability and availability 24 hours a day, 365 days a year on blocking problems such as down or hacker attacks? What if I phoned Sunday night at 3 am, would you get immediate help?
Our advice is completely free, let us analyze the current situation and we will suggest all the criticalities of the systems that until now you would never have considered.
Enough estimates of thousands of euros and hidden costs.
Although we understand the importance of our service for the customer's economy and business, we firmly believe that the customer should have an honest price in line with expectations and without any hidden costs.
There are pay-as-you-go solutions that, although they are apparently attractive, cannot be budgeted and therefore can lead to consumption 10 or 20 times higher than those initially budgeted at the end of the month.
Among the main causes of the rise in prices, we find, for example, network traffic, the increase in DNS requests, the increase in CPU and RAM resources when working in "Elastic" mode, as often happens on services Amazon AWS.
Our business model is based exclusively on Flat pricing, to protect the customer and their expectations, i.e. there will be no additional costs of any kind other than the initially agreed monthly fee.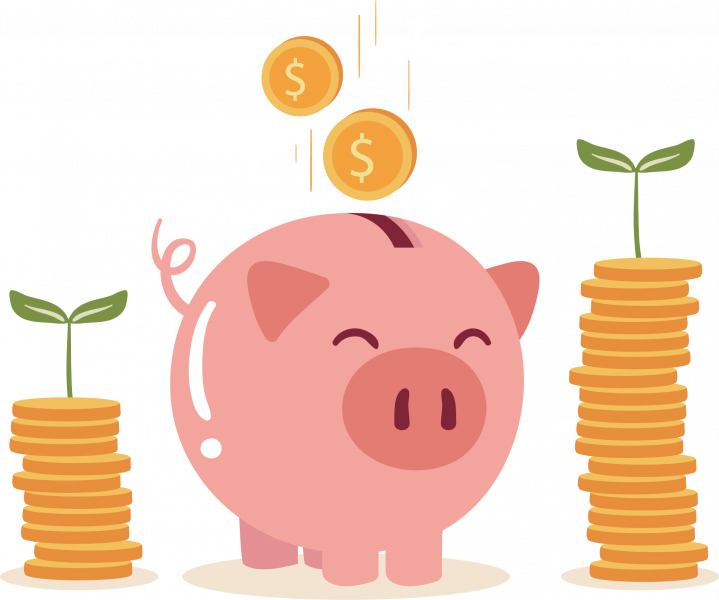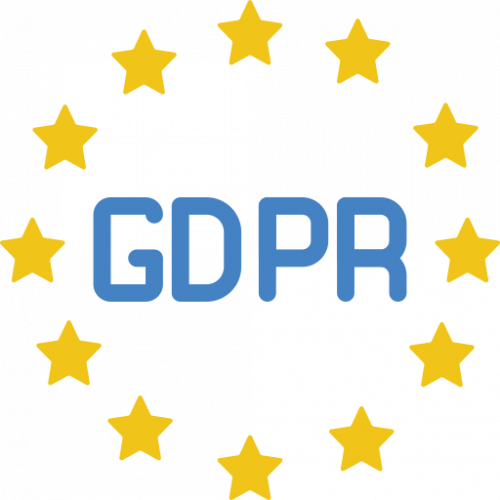 Compliant with GDPR regulations
Do not risk penalties for non-compliance with the GDPR regulation on data protection.
Our company complies with the GDPR regulation as it is a European company, with European Datacenters certified ISO 27001 and managed by technical and administrative staff of European nationality and Italian residence.
The data is managed and physically stored within the European borders on a legal level, as required by the Rules (EU) 2016/679 of the European Parliament and subsequent amendments better known as GDPR.
Since 2005 we have been hosting the fastest and most traffic sites in Italy.
Our configurations are based on the best performing technologies on the market. Web Server NGINX, Memcached, REDIS.IO, PHP 7, Percona Server, Varnish, ElasticSearch, HTTP2, TCP BBR. The performances achieved allow us to withstand over 120 thousand users connected in real time.
The security of our customers' data is of paramount importance to their and our business. With this in mind, we have adopted the best configuration of privilege separation between the various vhosts and we have implemented the best and efficient three-level backup and disaster recovery procedures, including an anti-nuclear datacenter.
With a nominal uptime of 99.98% we are able to provide quality standards of service availability far greater than normal real needs. With intervention times of less than 15 minutes in case of Down or serious breakdown, and 24/365 availability, XNUMX days a year, we are certainly the solution for customers who care about their sites.
We offer a better service than the 3 world market leaders at the same cost. Over 50% of our customers on high-performance systems and high-traffic sites come from the world's top 3 market-leading suppliers. Practical demonstration testifying to the goodness of our solutions in terms of performance and costs.
Extreme performance, 24/7/365 support and much more
Get excellent load time on any blog or shop, backed by optimized hosting speed.
Get fully automated daily backups with a retention period of 30 to 90 days for your website.
Free Positive SSL or Let's Encrypt Commercial Certificate to build trust and improve the ranking of your website.
European datacenter certified ISO 27001 and compliant with the GDPR regulation. Backup systems, redundant power supply, and over 7Terabit of global connectivity.
We will keep your server safe and secure. DDOS Layer 3 and Layer 7 protection included in all hosting plans.
Varnish Cache, Memcached, REDIS.IO, NGINX, TCP BBR, mod_pagespeed, PHP-FPM 7.1 / 7.2 / 7.3 / 7.4, Percona Server, for the best performance on the market.
The server-side configuration complies with SEO requests and Google AMP technologies, Facebook Instant Article, as well as the best known best practices.
Our team of WordPress experts is available 24/24, 7 days a year, by phone, ticket and email.
WordPress & WooCommerce optimization
The WordPress Hosting solutions we provide are the best you can find in the international market; not a simple product but a real 360 ° service of a partner at your side able to guarantee you that know-how that distinguishes us, able to give you maximum performance at the best price. Find out how to speed up WordPress and WooCommerce.
Improve your website performance and user experience with optimal loading times.
To all those who use Dedicated Servers, VPS, Cloud or WordPress
We are the object of great appreciation by medium and large Web Agencies that daily delegate the management of their customers' systems and sites to us. By offering a verticalized service on systems and performance, their clients derive an obvious advantage that can in turn be a source of income for the agency that offers a high value-added service.
Among our typical customers there are many private users who, thanks to a wise use of Fan pages on FB or other social channels, are able to hijack the traffic of millions of monthly visitors to their website who will then monetize through the use of ADS circuits such as AdSense , Chamaleon, Outbrain, and the like. Being able to withstand traffic peaks of tens of thousands of visitors per minute is essential.
More and more local and national journalists need to manage significant and sudden traffic peaks, generated either by news reports and events of public interest or in conjunction with electoral elections that predictably involve tens of thousands of citizens. We have dozens of newspapers and sports newspapers that can confirm our work.
We count among our customers small, medium and large companies. Non-profit organizations, universities, research centers, insurance companies, banks, foundations, television networks, newspapers, non-profit organizations. The only denominator is their will or need to have high-performance services, 24-hour assistance and systems consultancy capable of optimizing performance by minimizing management costs by delegating everything in outsourcing.
Some of the best-selling shared or dedicated solutions
Do you prefer specific CMS hosting solutions?
If your WordPress blog or WooCommerce / Prestashop / Magento site is still small, you may need a shared hosting plan optimized for performance and Google Core Web Vitals that combines the advantage of reduced costs with optimal performance.
WordPress at maximum performance and without crashes! Increase the performance and loading speed of WordPress and WooCommerce. Make your users and Google ™ happy. The first Managed WordPress Hosting that uses the maximum of cutting-edge technologies such as Varnish Cache, REDIS.IO, Memcached, NGINX, HTTP / 2, PHP 7, Percona Server. Triple daily backup with up to 60 days history for unmatched security on the market. Migration and optimization included for free.
Is your Ecommerce exhausted and too many products and plugins are starting to be your insurmountable problem? Is WooCommerce slow and are you losing sales and profits? Would you like to lower the loading time below two seconds? We use cutting-edge technologies such as Varnish Cache, REDIS.IO, Memcached, NGINX, HTTP / 2, PHP 7, Percona Server. Triple daily backup with up to 60 days history for unmatched security on the market. Migration and optimization included for free.
Increase the performance of your Prestashop ecommerce with our Prestashop managed hosting. SSD disks and multiple levels of Software Cache, with optimized tuning and performance for this CMS. Professional and affordable support services. We are focused on the three most important characteristics that a Hosting Provider should have: speed, security and support. We guarantee a response time within 15 minutes for blocking problems assisted by a senior systems engineer. Triple redundant and historical backups up to 60 days.
The secret of a Magento e-commerce? A well optimized hosting platform with the right Magento tuning and support service. Choosing the right Magento hosting service is crucial. This allows you to make the most of the characteristics of the platform, also guaranteeing a secure connection through SSL certificates, as well as guaranteeing an element of Google ranking from an SEO perspective. Our Hosting solution provides not only maximum performance but also the best security.
I already have a dedicated server, how can you help me?
You can contact us to evaluate what to do and possibly migrate your machine to our facility under our management and supervision. You will certainly enjoy optimal and better performance than the current ones and very often even lower costs, as well as 24-hour assistance and advanced security systems.
I am currently using a Cloud or a VPS, how can you help me?
You can contact us to evaluate if your needs are actually in line with the choices of the current architecture. The Cloud is often an optimal solution, but equally often an extremely expensive and superfluous solution. Regardless of the server-side optimization, it must still be done to obtain maximum performance.
I am in a shared hosting can you recommend a dedicated solution?
It depends. Indicatively, in about 90% of the cases we dealt with WordPress and WooCommerce sites, bad server and application side optimization was at the root of slowness and drop in performance. Many customers have gone from dedicated over € 200 per month to our shared hosting from € 27 per month, also improving performance. In other rare cases, instead, increasing the hardware resources was preferable in addition to the obvious and usual server-side optimization.
What are the advantages and benefits of hosting my site on managedserver.it?
Each case is separate, but usually you get higher performance, faster loading speed, a PageSpeed ​​score and Core Web Vitals better, greater security, triple backups, 24-hour assistance for blocking problems, SEO compatibility for AMP and Instant Article technologies, with an eye to Google News, being able to manage greater traffic peaks without having to scale to additional hosting or servers. Finally, being a managed management you will not have to think about anything except the contents of your site.
Do you take care of data migration and site optimization?
Yes, we normally migrate the customer's data for free at night and without disruptions on the new machine and we proceed with the optimization of everything (file / database / mail) so that everything is perfectly functional.
Is the contract binding or can I cancel as much as I want?
All our contracts are valid for 12 months with monthly payment and are not binding except for the single month. You will therefore be able to use the server for a minimum of one month to be followed by the monthly renewal. Cancellation requires 30 days notice.
You specialize in WordPress and WooCommerce
Since about 2012 we have decided to verticalize our knowledge on the slowest, heaviest but most popular CMS of the moment, namely WordPress and WooCommerce. Since our work and our optimization are problematic by their nature, it is certainly more evident and tangible in the total satisfaction of the customer who finds himself moving from a slow and cumbersome site to a decidedly performing and snappy one.
Will there be backups? Will my data be safe?
In order to avoid any remote danger of hacker attacks, human error or accidental loss, we take care to make at least three daily backups with three different technologies in order to always have at least one usable backup available. In the case of blogs that produce a lot of content, we also provide hourly backups. We have the possibility, if required, to insure your business and your site with additional insurance for a coverage of up to ten thousand euros in the event of data loss. Firewall Hardware and DDOS mitigation systems make our service the flagship even for the most demanding customers who manage important business with revenues in the order of several million euros.
Will I be compliant with the GDPR regulation?
On May 25, 2018, the new General Data Protection Regulation (GDPR) came into force, a regulation with which the European Commission intends to standardize the protection of personal data of citizens of the European Union. The regulation applies to all companies that process data of European citizens, even if they are not based within the Union. Managed Server delivers its services by correctly applying the provisions of the new legislation (EU Regulation 2016/679).
Managedserver.it has helped over 5000 companies
including some brands referenced such as
A few numbers on what we do
Time To First Average Byte

Click the button above to have a 'free analysis of your site and / or server e save 199 € for a report he will give you all the information to optimize performance, speed and further benefits.
Publications and posts from our blog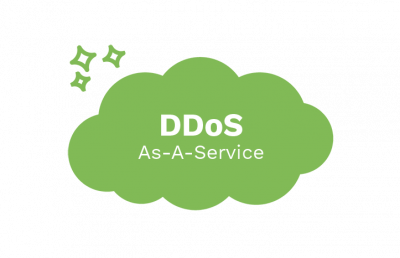 DDOS protection with Arbor Networks
& CloudFlare.