Table of contents of the article:
In the WordPress hosting landscape, Kinsta has made a name for itself with its superior speed and performance. Many hosting providers have glowing reviews, but not all of them can vouch for the quality and speed that Kinsta stands for. Unlike many other services, Kinsta's reputation is not based on fake reviews, but real, verifiable experiences.
Kinsta leverages cutting-edge technology to deliver a service that is not only superb, but is constantly improving. Their software stack is designed for maximum performance and is based on components such as NGINX and the NGINX FastCGI Cache. While this is a good option, there are Varnish Cache-based enterprise WordPress hosting solutions that can offer even better performance. That's why it's important to explore alternatives to Kinsta, so you can choose the service that best fits your needs.
Kinsta features
Before delving into the world of Kinsta alternatives, it's vital that you fully understand why this WordPress hosting provider is so distinctive. Kinsta isn't just another name in the large list of hosting providers; rather, it is a platform that has established itself for its expertise and the quality of the services it offers. Kinsta has a number of salient features that make it an especially attractive choice for those looking for a hosting service that is both reliable and fast.
The heart of Kinsta's appeal lies in its hosting platform. This platform has been carefully designed and developed with the aim of offering a high level of service to all its customers. Every detail, from the choice of technologies to the user interface, has been designed to guarantee the best possible experience. Kinsta clients are not only assured that they have a working hosting service, they can also expect performance that is beyond their expectations.
But what makes Kinsta's hosting platform truly unique? What are the characteristics that distinguish it from its competitors? First and foremost, Kinsta focuses on speed. Speed ​​is critical for any website, whether it's a personal blog or an e-commerce business. A slow website can frustrate visitors and negatively impact conversions and engagement. Kinsta understands this and built their hosting platform with performance in mind. Using cutting-edge technologies like NGINX, PHP 8, LXD containers, and MariaDB, Kinsta ensures that sites hosted on its platform are fast and responsive.
We can summarize Kinsta's strengths in the following four:
Performance: As mentioned, Kinsta stands out for its outstanding performance. This is possible thanks to the use of cutting-edge technologies such as NGINX, PHP 7, LXD container and MariaDB.
Safety: Kinsta offers robust protection including malware scanning, DDoS monitoring, and daily site backup. Also, it provides a free SSL certificate.
Scalability: Kinsta's platform is designed to handle site traffic smoothly, even during sudden traffic spikes.
Technical support: Kinsta offers excellent customer service, with WordPress experts ready to resolve any issue quickly.
Despite the high quality of Kinsta's software stack, built on components like NGINX and NGINX's FastCGI Cache, Importantly, there are alternatives that can offer even more functionality and flexibility. One of these is certainly the Varnish Cache-based software stack.
Varnish Cache is an HTTP accelerator designed to speed up websites with a high volume of dynamic content. While it's true that FastCGI Cache offers a good level of speed and reliability, Varnish Cache's versatility and configuration capabilities are far superior.
While FastCGI Cache is limited to relatively simple and straightforward cache management, Varnish Cache offers a much greater level of customization. This flexibility translates into the ability to manage cache in very specific and complex ways, allowing you to optimize performance for each individual use case.
One of the strengths of Varnish Cache is the use of the Varnish Configuration Language (VCL), a powerful configuration language that allows you to control in detail how requests and responses are managed and cached. This tool, practically unique of its kind, makes it possible to configure very sophisticated caching rules, which go far beyond the possibilities offered by FastCGI Cache.
While Kinsta's approach to the software stack is unquestionably valuable, for some use cases a Varnish Cache-based infrastructure might be an even more performant and flexible choice. This doesn't detract from the quality of service Kinsta offers, but rather highlights the importance of carefully evaluating your specific needs when choosing a WordPress hosting solution.
Kinsta and very expensive prices
In the world of WordPress hosting, Kinsta stands out for many positive aspects, however, its pricing plans can be prohibitive for some users, especially when certain usage thresholds are exceeded. This is a crucial aspect to consider when choosing a hosting provider.
Kinsta hosting plans, while offering top-notch performance and excellent technical support, they are considerably expensive compared to many other options on the market. Also, once you exceed the traffic thresholds established for each plan, costs can quickly and significantly increase.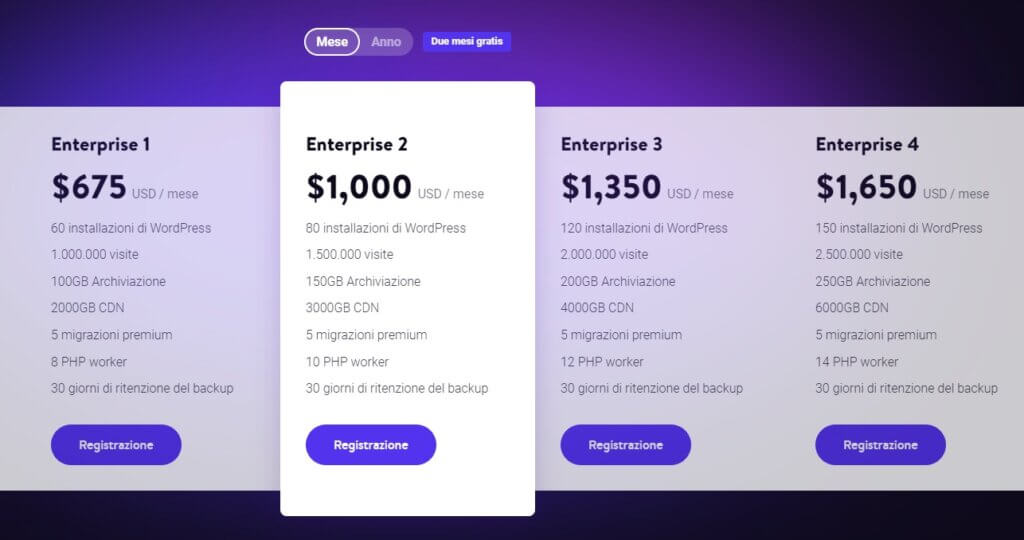 For example, an editorial site with a high volume of traffic could easily exceed the limit set by their plan. In such cases, what initially seemed like a reasonable investment can quickly turn into an outlay of thousands of dollars in excess traffic fees.
If we wanted to give a real example of one of our customers with a viral WordPress blog that generates around 50 million page views per month, the $1650 per month plan would certainly not be enough, and we would certainly find ourselves negotiating a plan that would fluctuate between $3000 and $5000 a month, which means an average minimum spend of $35 a year.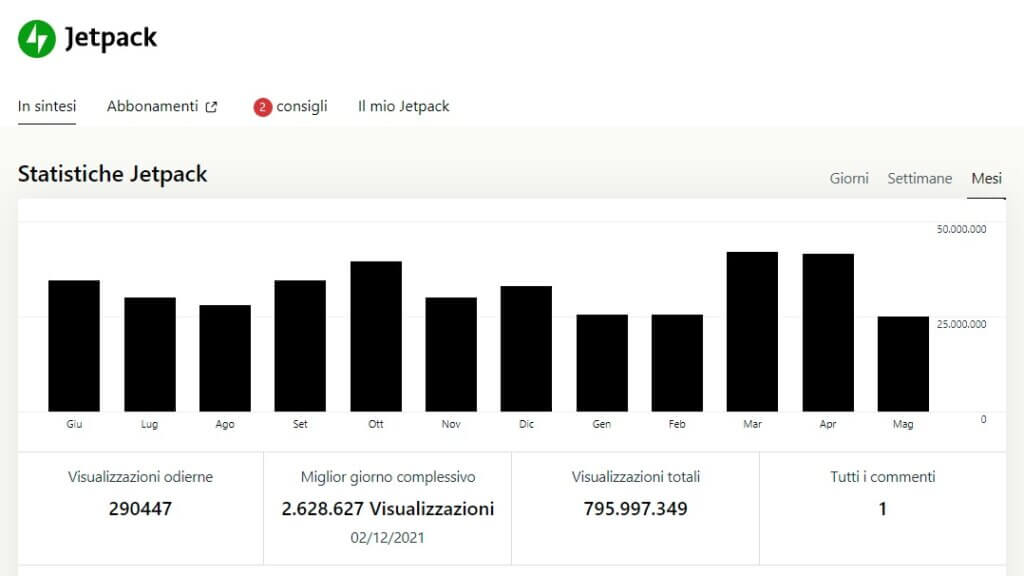 In our real case of the example above however, our customer spends a fixed amount of 250 euros per month, regardless of the monthly traffic he makes. Whether it does 10 million or 100 million page views per month, the cost is exactly the same, without significantly weighing on costs.
This pricing model can generate considerable uncertainty and anxiety among users, as it does not allow you to accurately predict monthly hosting service costs. The bill can become a source of concern, with the constant apprehension that site traffic may exceed the permitted limit and drive up costs.
As a result, while Kinsta certainly offers a high-quality hosting service, its pricing model can be a roadblock for many organizations, especially those with limited budgets or high and variable traffic needs. Therefore, before choosing Kinsta as your hosting provider, it is crucial to carefully evaluate your traffic needs and balance these against your available budget.
Kinsta is not GDPR compliant.
An important issue to consider when choosing a hosting service like Kinsta is compliance with data protection laws, especially the European Union's General Data Protection Regulation (GDPR). Kinsta is a service provided by a US-based company, which can create important data privacy implications.
The GDPR, applied since 2018, is a European Union regulation that imposes strict rules on the handling and transmission of personal data of individuals in the EU. A key principle of the GDPR is 'adequacy', which states that personal data can only be transferred outside the EU if the country of destination ensures an adequate level of data protection.
Until 2020, data transfers between the EU and the US were facilitated by the EU-US Privacy Shield, an agreement that ensured the adequacy of data protection in the US. However, in July 2020, the Court of Justice of the European Union (CJUE) invalidated the Privacy Shield in a ruling known as "Schrems II". The verdict found that US surveillance laws do not offer the necessary protections for the fundamental rights of Europeans, thus making Privacy Shield-based data transfers inappropriate.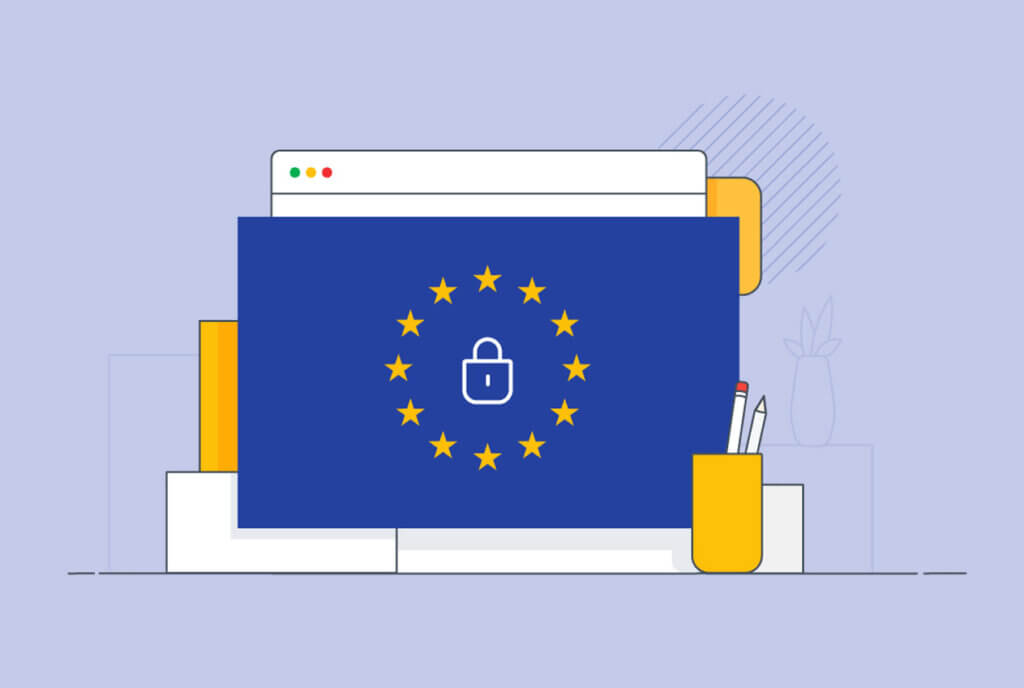 This decision has significant repercussions for services like Kinsta that export user data to the US. While Kinsta is committed to complying with privacy laws, data hosting in the US may not comply with GDPR requirements. So while offering a high quality service, it is crucial for EU based organizations to consider these legal issues when evaluating their hosting provider.
Unlike Kinsta, ManagedServer.it offers a complete guarantee of GDPR compliance. ManagedServer.it is an Italian company that manages all its services within the European Union. This means that all data processed through ManagedServer.it remains within the EU, in countries such as Italy, Germany and Finland.
For ManagedServer.it, compliance with the GDPR is a priority. This compliance is embedded at the heart of their mission, as demonstrated by their commitment to operate exclusively within EU borders and strict adherence to European data protection regulations.
Complying with data protection laws is not just a matter of legal compliance, but also customer trust. ManagedServer.it customers can be sure that their personal information is handled with the utmost care and protection, without the risk of violating the GDPR.
Opting for ManagedServer.it therefore means avoiding potential fines for violation of the GDPR, which can reach up to 4% of the total annual turnover or up to 20 million euros. More importantly, it means ensuring that the rights and privacy of its users are fully and securely respected, in accordance with the highest standards set by the European Union.
Conclusion
When analyzing WordPress hosting options, Kinsta emerges as a high-quality solution due to its impressive performance and state-of-the-art software stack. However, its compliance with the GDPR and its pricing policies could be a barrier for some organizations, especially those based in the European Union or with a high volume of traffic. At the same time, alternatives to Kinsta, such as ManagedServer.it, offer significant benefits, such as full GDPR compliance and data management within EU borders. Additionally, using Varnish Cache as an alternative to NGINX's FastCGI Cache offers more flexibility and configurability. With this in mind, while Kinsta remains a viable option, it's essential for every organization to carefully evaluate their needs and the options available before making a final decision on choosing a hosting service.