Table of contents of the article: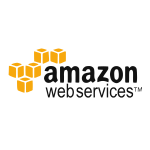 Amazon AWS Logo" width="150" height="150" />Lately we've been making a huge effort to explain how things are in the hosting world. The reason is simple, too much marketing is brainwashing a mass of users who let themselves be duped by big words like Cloud which in fact means everything and the exact opposite. If we asked all those who feel attracted by the word Cloud what a live migration or an orchestrator is we will find their face shocked without a real knowledge of the term, but now the salesman of the crap company has convinced you that this is the solution and you just have to sign the contract and pay.
A really huge effort because today the average user who uses hosting services is not clear about some technical / commercial concepts and tends to make an immense confusion that will backfire on him since the short / medium term, in poor performance, very high costs and therefore an inevitable disappointment of his expectations.
On the other hand, it also becomes difficult for a competitor like us to be credible because one always has the impression that it tends to bring water to its own mill, distorting the reality of the facts.
Amazon AWS it makes billions of dollars a year, has prominent customers like Spotify, Netflix, and many other BIGs, is capable of scaling thousands of instances per second, so it's definitely the best hosting on the market.
Unfortunately, this is the reasoning that the average user tends to do when seeing someone they recommend Amazon AWS to host a WordPress site for example or a Magento or Prestashop Ecommerce.
Would you recommend a Ferrari single-seater, or an F1 McLaren to a friend of yours who asks you what would be a good car to buy?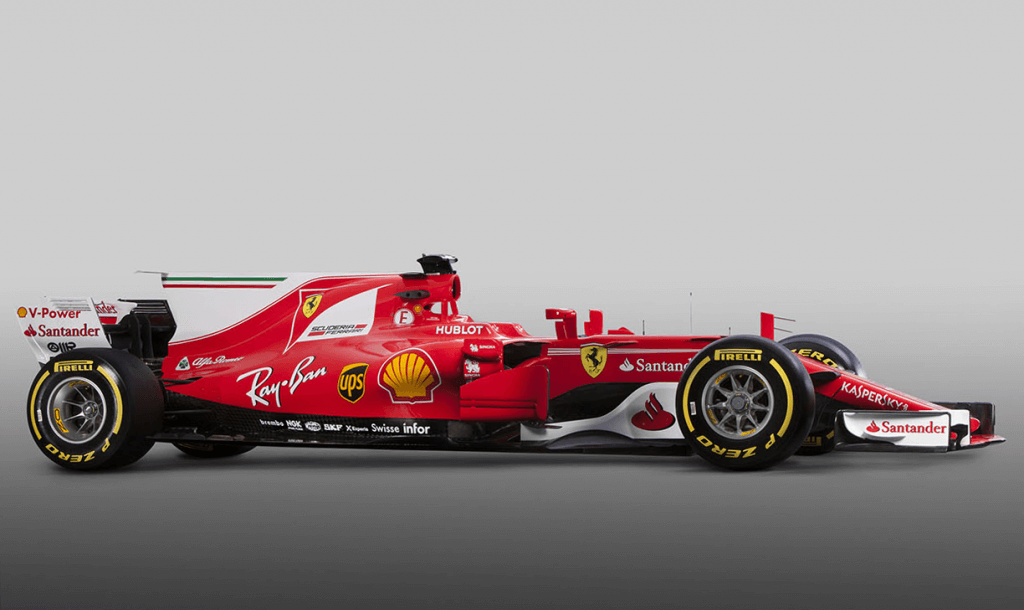 If you are not foolish and not joking obviously the answer will be no.
And a Lamborghini or a Porsche Carrera instead to who maybe looking for a car to go to mountainous territories? In the same way, let's just imagine not.
To a friend of yours who instead decides to go racing on the track, the initial suggestion of a single-seater Ferrari and a McLaren could also be adequate, but we are really sure that your friend has the driving skills and experience to be able to tame and master a racing car of that level ?
And what if it isn't up to par? Would you be really sure that at the first acceleration it would not go to the head of the queue? What if it isn't capable enough of downshifting when cornering at the end of a nice straight? Maybe it goes straight and destroys a few million euro car.
Are you still sure you want to recommend an F1 car to your friend?
In the world of Hosting solutions, Amazon AWS it is the exact equivalent of an F1 car. Amazon AWS it could be a Ferrari F1, Google Cloud a McLaren, Microsoft Azure a Williams, let's say that regardless of very similar (often equivalent) solutions, they have such power and complexity that they can be compared to these top-of-the-range single-seaters in the world of F1.
Therefore it is correct to state with full knowledge of the facts that in fact Amazon AWS is the best hosting infrastructure currently on the market.
But what does infrastructure mean? It means that in fact it is a MACHINE, which could give great satisfaction and infinite versatility provided that THE PILOT is up to the level of the infrastructure, that is, that he knows the machine, its potential and is able to dominate it.
The Spotify and Netflix systems analysts, for example, without knowing them, will certainly be excellent F1 drivers who certainly know the infrastructure well Amazon AWS and they also know how to master all the possible facets that a system like AWS makes available.
But how many improvised and mediocre system engineers or developers think they can fill their ignorance by buying solutions on Amazon AWS as if they were the panacea for all ills?
VS Money specifications.
If you buy yourself a 1% Ferrari F99 tomorrow you'll crash within the first 10km of driving, assuming you know how to turn it on, assuming you can get into gear and avoid the spin at the first corner.
What if you really need to compete on the track and don't have the financial resources to buy an F1 car or a supercar like a Ferrari or a Porsche 911?
You would completely abandon the idea of ​​your project or you would rely on a trainer in gambissima able to transform a Fiat 500 into a car capable of moving forward with extreme ease to a Ferrari or a Porsche, perhaps spending a quarter of the cost of a supercar?
You know that if you search Youtube for videos of competitions between supercars and very normal cars (obviously modified) you will find movies in which unlikely cars like Fiat 500 win over Lamborghini Murcielago?
What does this example mean? That the same dynamics that you can find in the world of engines can also be found in the world of hosting and that in all cases the difference is made by an expert in the sector able to advise you on the specific solution that best suits your needs.
Money is not always enough to finish first. Often you need to meet specifications that only a highly trained person can do.
So why do you insist on buying AWS if you then don't know how to use it?
Amazon AWS at the end of the games it always (or almost always) gives you back one Linux command line shell on which you will have to go to install and configure your environment.
If you didn't know how to do it on the 10 euro per month VPS, or on the 50 euro per month dedicated server, why should you know how to do it on Amazon AWS if you are a mediocre system administrator?
Do you really think that the NGINX webserver will handle those 10 thousand users per minute just because your Linux CentOS 7.5 instance is virtualized on Amazon AWS rather than on Bare Metal?
Or maybe you believe that 16 cores virtualized on Amazon AWS are they better performing than 16 physical cores on a dedicated server?
The answer of course is no.
The difference is only in the fact that 16 cores on AWS you pay 1000 euros per month, against 100 euros for a dedicated server. So why burn budget unnecessarily?
Our systems service that we offer in managedserver.it is to drive your infrastructures, exactly as if we were F1 drivers able to drive your cars, whether they are on a virtualized economic environment (VPS), whether they are on Dedicated Servers physical (bare metal) be they on virtualized instances on the Cloud on services such as DigitalOcean, Linode, Amazon AWS, Google Cloud, Microsoft Azure and equivalents.
How are things?
The reality of the facts that we have experienced over the last 5 years has confirmed us that approximately out of 100 users who choose Amazon AWS, at least 90% have no need to be above them, if not for the ineptitude of their systems engineers (often improvised devops) who they don't know how to use a stack with Varnish or Memcached able to optimize the use of hardware resources.
We have had several customers that we have brought to spend from 5000 euros per month to 500 euros per month, finding benefit and benefit not only in decimated costs, but also above all in performance.
It is therefore necessary to understand in detail who you are, what you need and if you really need it Amazon AWS either an effective solution or just a useless patch.
Are you a user who has to scale hundreds of instances per minute? Are you a user who needs to scale bandwidth peaks from a few megabits to several tens of gigabits in a matter of minutes? Do you manage services with unbalanced access in which maybe only on weekends you have to broadcast live football or events in half of Italy?
Do you have needs that a physical server (bare metal) cannot offer you?
Only having evaluated all the possible solutions and not having found enough of them will we have to resort to Amazon AWS supported by systems engineers who know the infrastructure very well and allow you to amortize the very high management costs by integrating hybrid solutions such as external CDNs for example.
In all other cases you will have to strive to understand that not all the solutions on the market are suitable for all uses and that if you have to host sites with high WordPress traffic, almost in all cases Amazon AWS will not be the best and most ideal choice for you.
And if you have already planned to spend 10 times more amounts than those necessary just to boast of using AWS, rather than other "anonymous" but more performing solutions, then it is your business and we will not criticize your conscious choice, however we are also willing to follow you in the configuration of AWS services, but with the awareness that in reality you do not need anything and that you are probably just one of the many customers who is following in spite of one of the fashions of the moment not dictated by any real need.
Amazon AWS therefore he is not a competitor, or an opponent in the strict sense of the term, but a our very precious ally in those very rare cases in which we need their infrastructure. Basically we are systems engineers, which is a bit like saying that we are excellent professional drivers when AWS sells (or rather rents) the infrastructure, that is the car. How could a professional driver have a car as a competitor? Quite another driver.
In short, if you really want to complete a project in the best possible way, not only buy the car, but also buy a good driver and a good "trainer", only with this recipe will you be able to meet the key objective of operational research. , that is, maximizing profits while minimizing costs.