Do you need assistance for your Prestashop site? Custom module development, template development, speed optimization, module update and maintenance, malware removal and much more.
Starting from only 97 € / month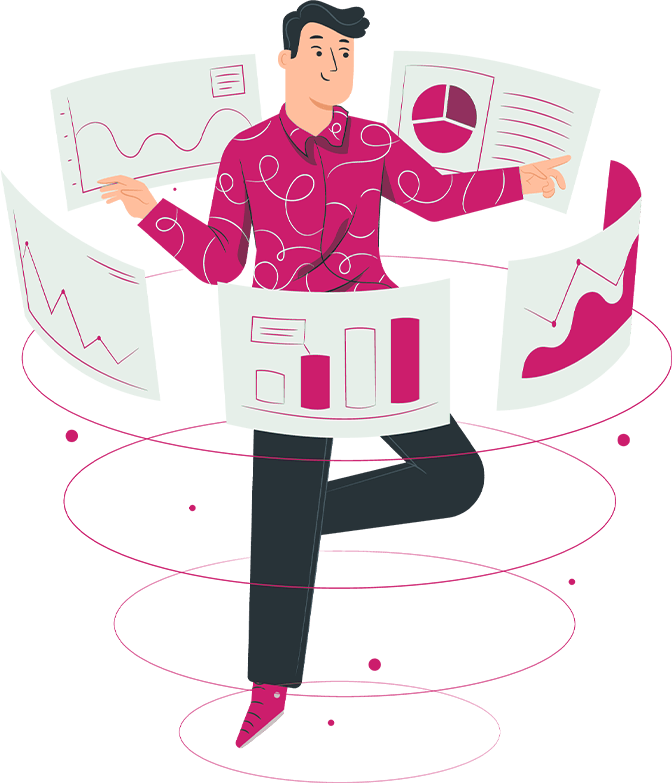 Prestashop sites under management
Average ticket resolution time
Chosen and adopted by over 5000 online companies
Due to NDA agreements and confidentiality requirements, we cannot disclose all of our customers.
These are some of the companies we collaborate with or have collaborated with.
Are you looking for Prestashop Support?
Get one-time or ongoing support for your Prestashop site
Are you looking for the best Prestashop support services 24/24? Prestashop support and maintenance services help you to manage your websites, such as monitoring and updating of Prestashop cores, themes and modules, backup, performance optimization, etc.

Maintaining a Prestashop website can be a daunting task especially if you are not a tech savvy person. Even if you have the right technical skills, you may not want to spend an hour every day managing your Prestashop site. Instead of keeping Prestashop, you can focus on producing great content and growing your online business.
Advantages of our Prestashop Assistance
Prestashop ad hoc support
Prestashop professional support services by experts. Submit your support ticket to our helpdesk, no matter if it is a solution or a development activity, our team will take care of it.
We will update your Prestashop system for you, securely and completely. Your site will be updated with the latest Prestashop theme and modules, as well as tested for usability.
A faster website means better performance. We will optimize the speed of your website so that you can get the most out of your website and hosting service.
Our backup service automatically archives all your content to the cloud. This means we can restore a blocked or damaged website in minutes.
Downtime is the enemy. We will monitor your site and notify you if it doesn't work. Our 24/24 support team will resolve the issue immediately.
Our Security Scanner monitors changes in Prestashop core files and helps prevent hacking by scanning your site for known Prestashop vulnerabilities.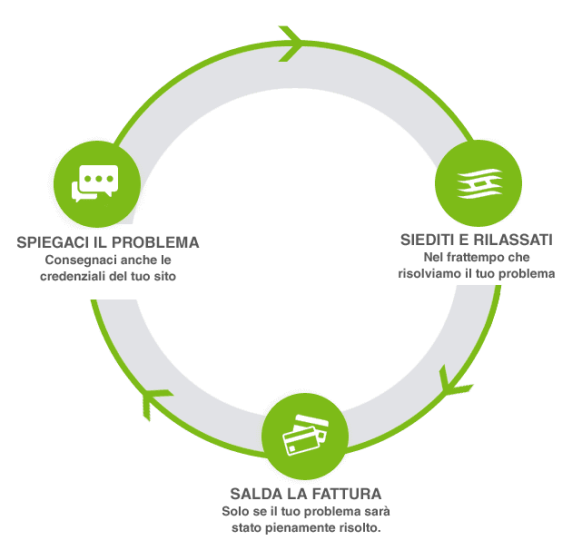 Tell us the problem
Use our ticket system to submit a detailed description of the problem you are experiencing, then we will ask you for your login details so we can fix your site.
Troubleshooting and Repair
We will copy your website to the staging environment to debug the problem without harming the live website in the process. After we fix the problem, we'll apply the fix to the live site.
Pay for the results
After reviewing your website and confirming that the fix was 100% successful, we will send you the payment link followed by a regular invoice.

Continuous Prestashop Support
24/24 support and monitoring
A professional Prestashop support service from experts. Submit a customer support ticket at any time to our helpdesk and our team will take care of it.
Better performance
We will improve the security and optimize the performance of your website by making it faster and more responsive. With Managed Server, you can get the most out of your website and hosting service without being a technician and without having to spend crazy bucks.

Save time and money
While we take care of your website, you can use your free time to focus on growing your business.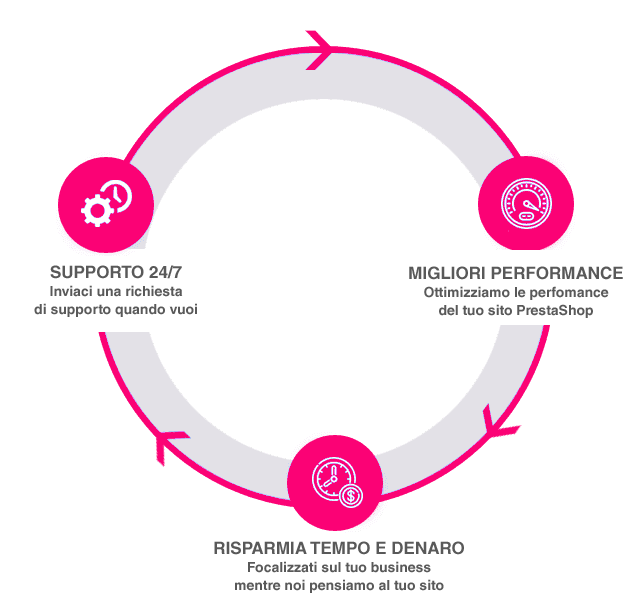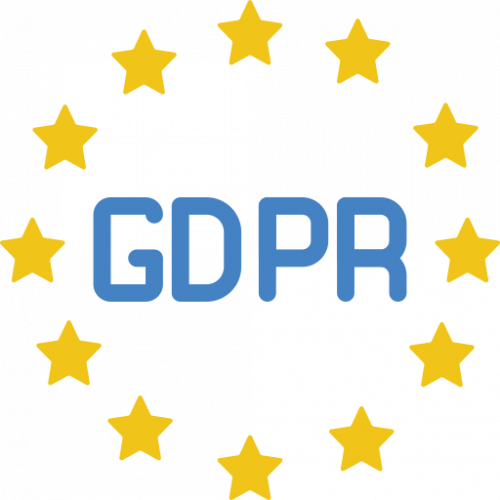 Compliant with GDPR regulations
Do not risk penalties for non-compliance with the GDPR regulation on data protection.
Our company complies with the GDPR regulation as it is a European company, with European Datacenters certified ISO 27001 and managed by personnel of European nationality and residence.
The data remain stored within the European borders as required by the Rules (EU) 2016/679 of the European Parliament and subsequent amendments.
And if you use our optimized Prestashop Hosting you will get
You get excellent loading time on each store, supported by the optimized hosting speed of the managed Prestashop site.
Get fully automated daily backups with a 7 day retention period for your Prestashop.
Let's Encrypt free SSL certificate to strengthen trust and improve the positioning of your Prestashop e-commerce, and on request also commercial certificates.
European datacenter certified ISO 27001 and compliant with the GDPR regulation. Backup systems, redundant power supply, and over 7Terabit of global connectivity.
We will keep your Prestashop site safe and secure. DDOS Layer 3 and Layer 7 protection included in all hosting plans for an always online site.
Varnish Cache, Memcached, REDIS.IO, NGINX, TCP BBR, mod_pagespeed, PHP-FPM 7.1 / 7.2 / 7.3 / 7.4, Percona Server, for the best performance on the market.
The server-side configuration complies with SEO requests and Google AMP technologies, Facebook Instant Article, as well as the best known best practices.
Our Prestashop expert team is available 24/24, 7 days a year, by phone, ticket and email.
Migration and optimization are included for free.
They made use of our services and our know-how.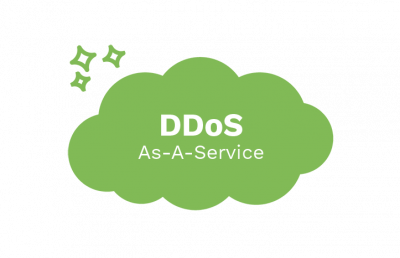 DDOS protection with Arbor Networks
& CloudFlare.