Table of contents of the article:
Whichever hosting service you look into, you'll always find the usual self-praise with just as many claims of being the best and the leader in the business.
Everyone will be proud of having something more. Each will be the best you can buy.
If there was one that defines itself as sufficient, mediocre, or good, no, they are all the best.
Ma how do you orient yourself in the face of so many who call themselves the best? What must a poor user weigh when he needs to buy a hosting space for a performing site? How to orient yourself in the midst of many strange acronyms like Cache, Object Cache, Page Cache, Indexes, Apache, NGINX, HTTP2, Varnish, Memcache and so on ?
How do we make you understand that you do not have to choose guided by emotion and instinct going from the gut but go to understand some concepts (including technical ones) that allow you to choose with tranquility and competence?
The wrong choices are made because you are not a programmer or a system engineer but perhaps an administrator of some company without a technical background and you simply let yourself be drunk by the words of the salesperson on duty, by advertising videos or by powerpoint presentations filled with lots of chatter without any concept practical.
Choose hosting. Hosting is not a commodity.
Commodity is an English term that indicates a good for which there is demand but which is offered without qualitative differences on the market and is fungible, that is, the product is the same regardless of who produces it, such as oil or metals.
Although one may think that one hosting is the same as the other, this is not true at all but only the result of healthy unawareness and ignorance in the most etymological sense of the word itself.
Methane, electricity, the subscription of your mobile phone and your telephone can be commodities going in fact to offer the exact same function or at least very very similar, hosting is anything but that, especially if you have to hosting sites that require speed and need adequate performance.
Choosing a good hosting that suits your project and your needs means investing to earn more.
Case studies and customer portfolios.
The first macro indicator that should make us think is the customer portfolio and case studies. Although there are many mediocre hosting companies that sell millions of hosting plans to very small and mediocre customers (the classic bloggers or showcase sites) there are very few that have well-known brands of common knowledge in their portfolios and that can boast websites that make tens of millions of unique accesses that generate profits of tens of millions of euros a year.
It is precisely on these indicators that we should pause and ask why a company that, for example, invests one million euros a month for advertising their products on RAI or MEDIASET networks, decides to use a specific hosting provider rather than another.
Numbers and traffic.
Over 100 million visitors per month. These are our numbers. Those of our customers who entrust us with business management for millions of euros.
In this Google Analytics screen, for example, you can see a blog that generates 31 million visitors from AMP traffic and 53 million visitors from direct traffic for a total of approx 85 million visitors per month.
Why are they guests with us and not with other hosting providers?
Sure maybe you may think, that they too will surely have other sites other than this one with equally large numbers as those shown in this screen, but why don't they show them then? Are they humble and don't want to show them? Or maybe they just don't have any?
Here, when they offer you hosting services claiming to be the best, ask about who their best customers are and what their best traffic performance is, but don't be surprised if they prefer not to respond by bragging about privacy, or if they respond to you with local sites that get a few million visitors a month at most.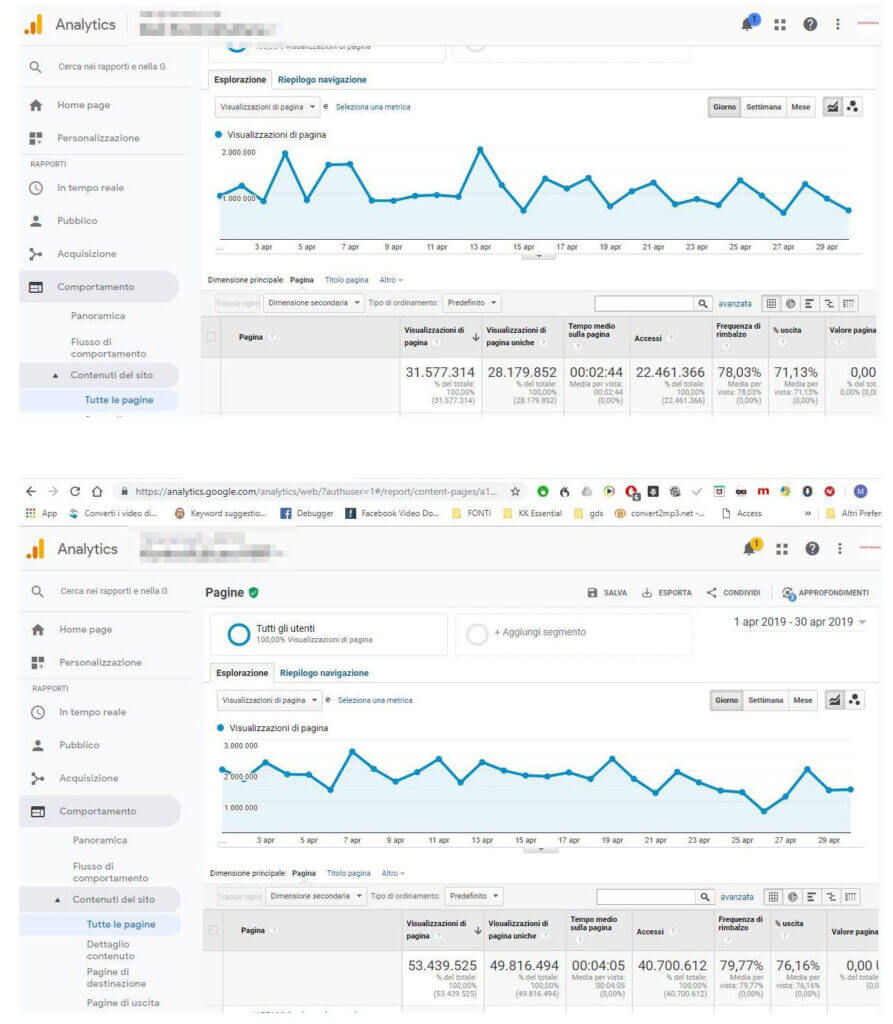 Perhaps certain traffic spikes cannot manage them all the hosting on the market that limit themselves to activating a hosting with a trivial cPanel, and perhaps when you reach certain numbers the server goes down leaving you with a handful of flies in your hand right on the most beautiful. Used technologies
If hypothetically you need a photographer to immortalize an important event such as a wedding, a confirmation, a communion, or simply a corporate photo shoot that requires professionalism, what would you think of a photographer who comes with a compact camera rather than a professional SLR?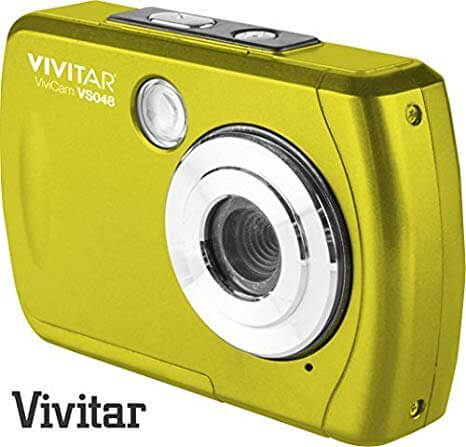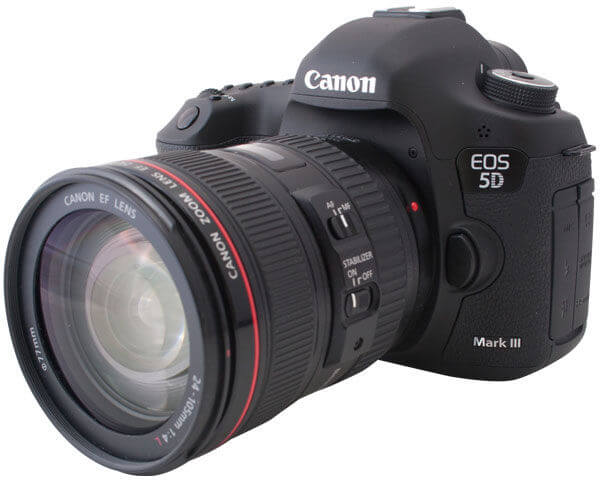 You would most likely immediately be wary of those who would present themselves as a professional photographer showing off that yellowish compact camera in the picture and would instead trust those who show up with extremely professional equipment worth several thousand euros.
As much as we want to be virtuous and good at mastering technologies, the right tools alone guarantee half the success.
If you have a WordPress or WooCommerce site and your potential supplier does not offer you these technologies (all together, not just some): Varnish, Memcached, Redis, NGINX, PHP-FPM It will probably be a mediocre provider, and it certainly isn't offering you what everyone who offers high-performance WordPress hosting uses.
The fact that this software stack is used by organizations such as CNN, BBC, BuzzFeed, and many other international newspapers with millions of hits per day we wrote it in this article.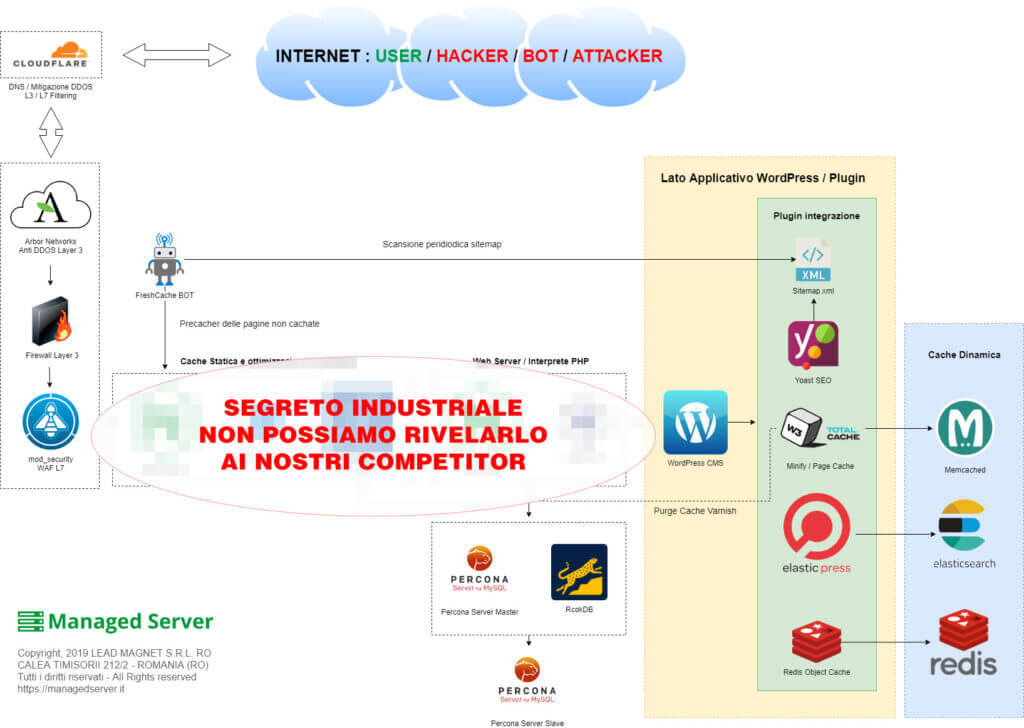 The dress does not make the monk (but does say the mass).
It can also happen that suppliers who apparently have all the credentials, they all use a software stack like the one described above and therefore can also pretend to be professionals, in the same way as a braggart professional photographer who has just bought a 10 thousand euro Canon Reflex and a 5 lens and come and take photos of your important event by setting the shooting mode to automatic not having the mastery of knowing how to manage exposure and sensitivity in manual mode or depth of field.
What will come out? All quality photos, but flat, close-ups with no depth of field, no vignetting, no blur or other effects that would surely have been adequate in any noteworthy event.
In short, it is not enough to have and use the right hardware and software tools but also to have the competence in knowing how to configure and use them.
Having a software stack that doesn't update amp pages or feeds, or sitemaps is a good software stack that only creates massive damage which can lead to loss of traffic, loss of sales, lack of indexing up to the real death of a website that until some time before had 30 million visitors per month, like this NOT OUR CUSTOMER who thought that managing a server was easy and that it could also be done by non-qualified technical personnel.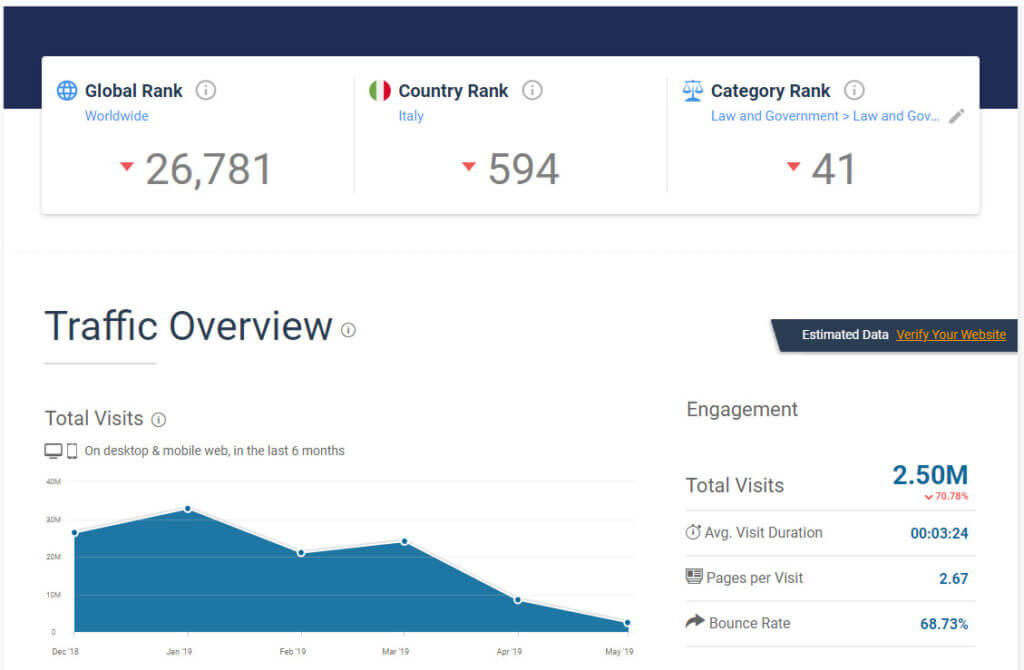 In a nutshell, this site has lost over 80% of traffic going from 35 million visitors a month to 2 million.
Go from earning € 175 per month to just € 12 per month assuming an advertising RPM of € 5 per 1000 visitors.
Prices ?
If we said that we are the best in the world and that there are only us on the market to offer these hosting services optimized for WordPress CMS we would be great liars and braggart, there are certainly a few other noteworthy realities that, however, have a quality equal to cost. significantly higher.
In fact, being told by a company that what we offer for less than 1000 euros from them costs 12 thousand, suggests the real value of our services.
About the costs we talked about it in this article, when we pretended to be customers and asked for a quote for one of our customers from a leading company in the WordPeess Hosting market that uses our software stack.
You do not necessarily have to spend 200 thousand euros a year for hosting, in short, if you have a blog that generates millions of visits per month.
Put simply, choose informed
A decalogue that you can copy and paste when you ask for a quote could be:
What are your best brands?
What are the success stories?
What software stack do you use?
What prices do you have?
The answer to these questions will already make you understand who you are in front of.
If the hosting company that perhaps made a fortune by selling low cost solutions to customers such as the greengrocer near the house who needs a business card, if in front of the company that follows important and multinational customers on television, or in any case a company able to manage millionaire businesses with the quality that only system experts with decades of experience can offer you.