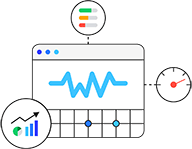 Score Core Web Vitals low? We specialize in improving the speed of your WordPress site and the user experience for your visitors and for Google.
Starting from only 27 € / month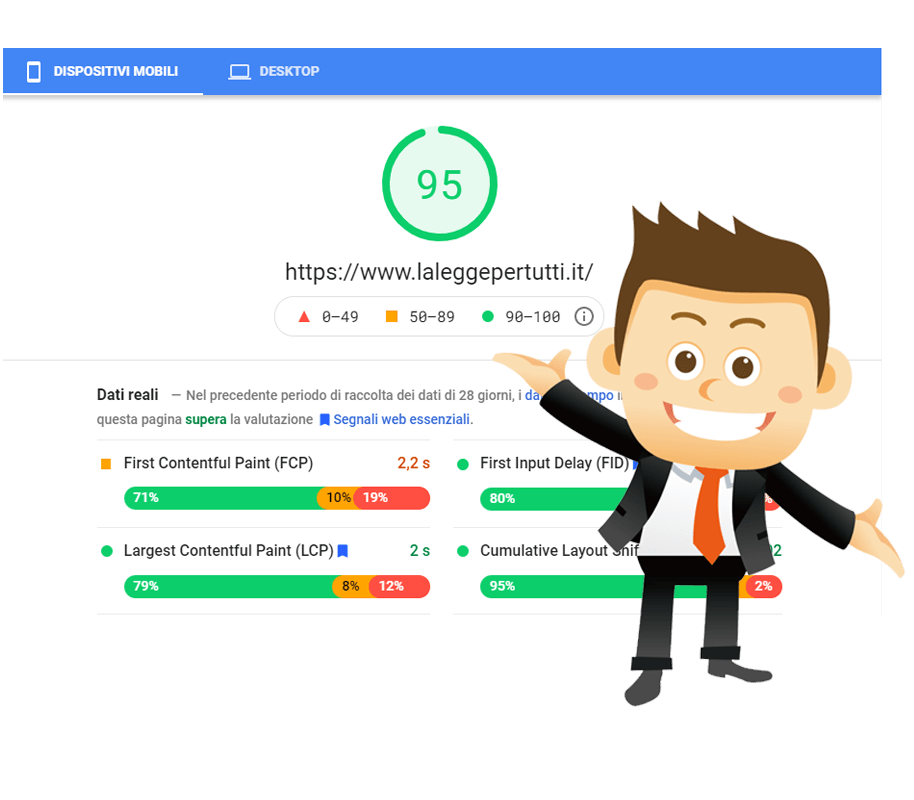 PageSpeed ​​™ Average Score
Chosen and adopted by over 5000 online companies
Due to NDA agreements and confidentiality requirements, we cannot disclose all of our customers.
These are some of the companies we collaborate with or have collaborated with.
No longer just a Vanity Metrics, but a Google ranking factor
There is a lot of buzz in the SEO world regarding the upcoming Google Page Experience update in May 2021, we have provided helpful tips and answers to frequently asked questions about Core Web Vitals Google to improve the user experience on your site and Google search ranking.

Last November Google announced that "the page experience ranking signals for Google Search will be launched in May 2021. This will combine Core Web Vitals and previous UX related signals ".

Google rarely tells the SEO community which part of its algorithm it considers a ranking factor, but when it does, as with the most recent BERT algorithm update announcement, we need to pay attention and make sure we align our SEO strategy to include the best ones. Google practices.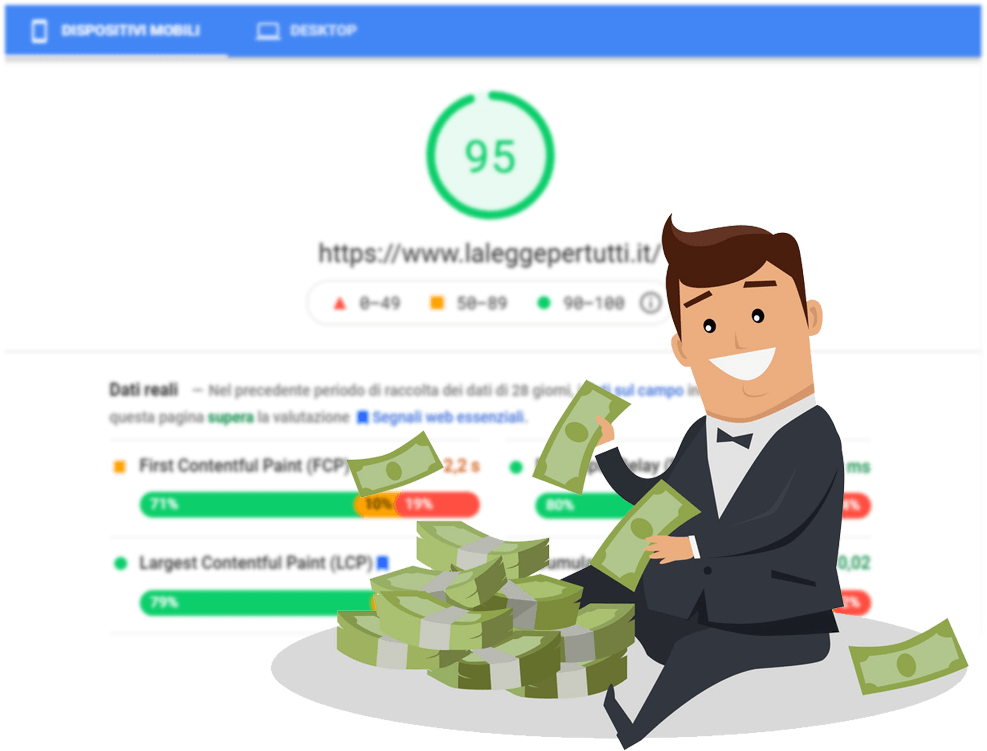 Earn more with a faster website.
Speeding up your website can help you a lot:
With our service, you get everything you need for a fast website, in one place. Features like caching, image optimization and a CDN are ready to use.
Get instant results and expert support.
No more absurd costs and biblical waiting times from web developers.
Save time and effort with our all-in-one service. No third party developers or complex configurations are required. Get measurable results in minutes and ask our performance experts for help when needed.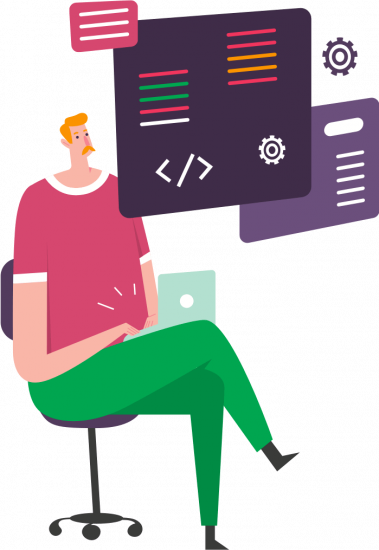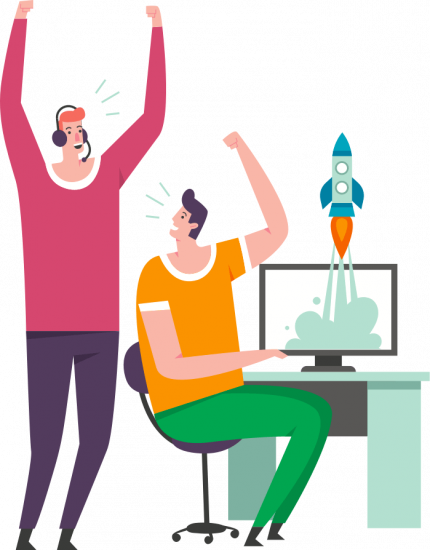 Win in user experience and customer satisfaction.
Give your visitors a smooth experience.
People prefer to read, browse, and shop from quick websites. We make sure you don't miss out on other potential customers due to slow loading times.
Even on non-performing 3G Mobile connections thanks to the TCP BBR and 0-RTT combo that ensures you the best possible experience.
No technical or programming skills are required.
With our optimization, you get a huge increase in site speed effortlessly. Our service automatically optimizes your website and keeps it fast 24/24, 7 days a year.
You will not need to have specific development or preparation skills.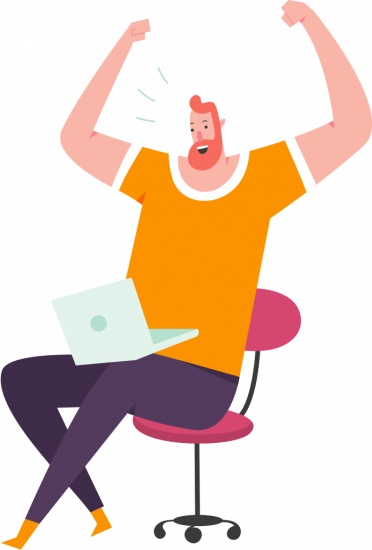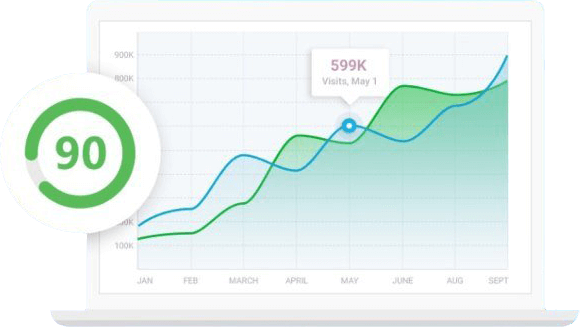 Improve your ranking on Google
A fast site also serves for better positioning.
The Google page experience update took place in June 2021 and i Core Web Vitals from simple Vanity Metrics they have become Ranking factors.
The main vital elements of the web are what Google calls "core web vitals" and they have been officially added to the list of ranking factors on which Google is transparent.
Last November Google announced that "Page Experience Ranking Signals for Google Search will launch in May 2021. This will combine Core Web Vitals and previous UX related signals ".
Advanced cache mechanism and technology.
We guarantee a high cache hit rate with many advanced features such as: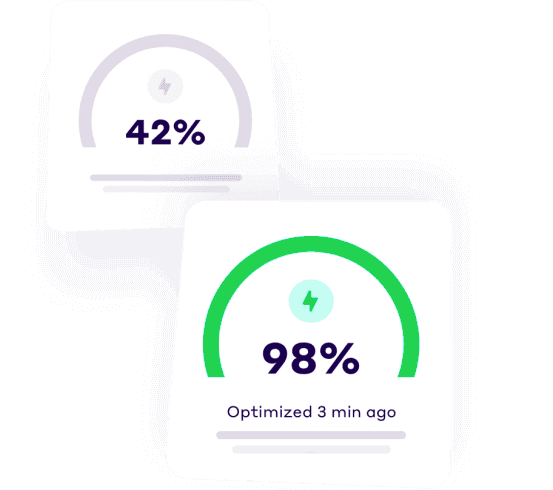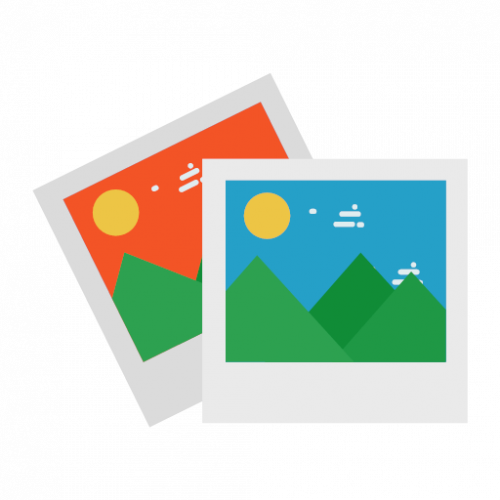 Complete image optimization stack.
Our server-side software stack takes care of all aspects of image optimization, including:
Everything else you need for a fast website.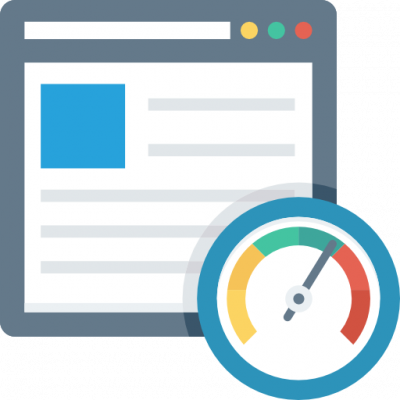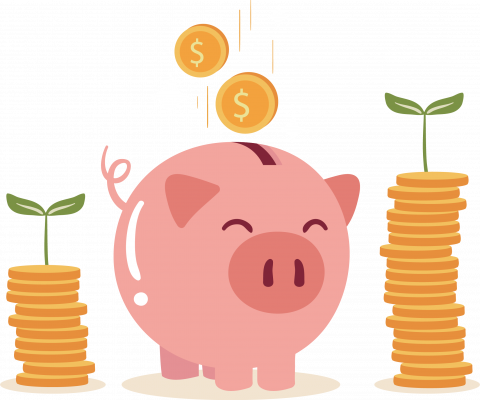 The best price on the market.
Enough estimates of thousands of euros and hidden costs.
Although we understand the importance of our service for the customer's economy and business, we firmly believe that the customer should have an honest price in line with expectations and without any hidden costs.
There are pay-as-you-go solutions that, although they are apparently attractive, cannot be budgeted and therefore can lead to consumption 10 or 20 times higher than those initially budgeted at the end of the month.
Our business model is based exclusively on flat rates and not on consumption, i.e. there will be no additional costs of any kind other than the initially agreed monthly fee.
Compliant with GDPR regulations
Do not risk penalties for non-compliance with the GDPR regulation on data protection.
Our company complies with the GDPR regulation as it is a European company, with European Datacenters certified ISO 27001 and managed by personnel of European nationality and residence.
The data remain stored within the European borders as required by the Rules (EU) 2016/679 of the European Parliament and subsequent amendments.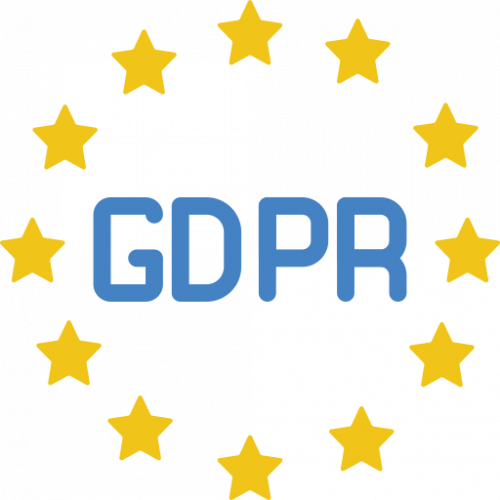 What is a core web vitals optimization service?
A Google optimization service Core Web Vitals is a type of service that aims to improve the performance of a website based on the so-called "Core Web Vitals", which are three important performance metrics for user experience defined by Google. These are: page load time (Largest Contentful Paint, or LCP), page layout stability (Cumulative Layout Shift, or CLS), and page interaction time (First Input Delay, or FID). An optimization service Core Web Vitals can help identify website performance issues and implement the necessary changes to improve them, in order to provide an optimal user experience for site visitors. This type of service can be particularly useful for businesses that want to ensure that their website is quick and easy to use, as this can help improve conversion rates and build customer loyalty.
I Core Web Vitals are three key performance measures that Google has defined as important to the quality of a website's user experience. These measures are: first page load time (Largest Contentful Paint, or LCP), interactivity time (First Input Delay, or FID), and layout stability (Cumulative Layout Shift, or CLS).
Google is increasingly relying on Core Web Vitals as ranking factors in its search algorithms. This means that websites that meet the performance measures indicated by Core Web Vitals they could get a higher ranking in Google search results. Also, a great user experience is important to retain site visitors and increase their satisfaction.
How can a core web vitals optimization service help my site?
A core web vitals optimization service can help your site meet the performance metrics indicated by the Core Web Vitals by analyzing site performance, identifying performance issues and proposing solutions to resolve them.
What kinds of performance issues can be fixed with a core web vitals optimization service?
A core web vitals optimization service can help resolve several performance issues, such as slow load time, lack of interactivity, and layout stability.
What tools are used in a core web vitals optimization service?
Various tools can be used for performance analysis and optimization Core Web Vitals, such as Google's performance measurement tools (such as PageSpeed ​​Insights and Lighthouse), as well as other third-party tools for data analysis and debugging.
What will you do to optimize my site's core web vitals?
To optimize your site's core web vitals, we may take several measures, such as optimizing images and JavaScript files, resizing and compressing CSS files, using caches and CDNs, scaling rendering sources, and much more.
How will the progress of optimizing core web vitals be measured?
We will use tools such as PageSpeed ​​Insights by Google to measure the optimization progress of your site's core web vitals. We may also use other site performance monitoring tools to verify that the changes you make are actually improving site performance.
How long will it take to optimize my site's core web vitals?
The time it takes to optimize your site's core web vitals will depend on the current state of site performance and the changes that will be required to improve it. Once we have carried out an initial analysis of site performance, we will be able to provide you with an estimate of how long it will take to optimize core web vitals.
As a rule, in almost all requests, we are able to complete the work in a time range of 5 – 10 working days
Will it be necessary to migrate my site to your Hosting systems?
The optimization of some parameters of the core web vitals is directly dependent on the goodness and quality of the hosting service used for the website. For example, if the hosting service cannot handle a large number of concurrent requests, this could negatively impact the site's page load time (LCP). Also, if the hosting service does not offer good connectivity or uses outdated hardware, this could increase the server response time (Time to First Byte, or TTFB), which can negatively affect both page load time and Page Interaction ID (FID).
If we find that the hosting service used by our customer is inadequate or lacks some important features to optimize the site's core web vitals, we may recommend switching the customer's site to our performance-optimized hosting infrastructure. Our hosting infrastructure has been specifically designed to offer high speed and reliability to ensure that our client's website is able to meet core web vitals and deliver an excellent user experience.
Do you take care of data migration and site optimization?
Yes, we normally migrate the customer's data for free at night and without disruptions on the new machine and we proceed with the optimization of everything (file / database / mail) so that everything is perfectly functional.
You specialize in WordPress and WooCommerce
Since about 2012 we have decided to verticalize our knowledge on the slowest, heaviest but most popular CMS of the moment, namely WordPress and WooCommerce. Since our work and our optimization are problematic by their nature, it is certainly more evident and tangible in the total satisfaction of the customer who finds himself moving from a slow and cumbersome site to a decidedly performing and snappy one.
Will there be backups? Will my data be safe?
In order to avoid any remote danger of hacker attacks, human error or accidental loss, we take care to make at least three daily backups with three different technologies in order to always have at least one usable backup available. In the case of blogs that produce a lot of content, we also provide hourly backups. We have the possibility, if required, to insure your business and your site with additional insurance for a coverage of up to ten thousand euros in the event of data loss. Firewall Hardware and DDOS mitigation systems make our service the flagship even for the most demanding customers who manage important business with revenues in the order of several million euros.
Is the contract binding or can I cancel as much as I want?
All our contracts are valid for 12 months with monthly payment and are not binding except for the single month. You will therefore be able to use the server for a minimum of one month to be followed by the monthly renewal. Cancellation requires 30 days notice.
Will I be compliant with the GDPR regulation?
On May 25, 2018, the new General Data Protection Regulation (GDPR) came into force, a regulation with which the European Commission intends to standardize the protection of personal data of citizens of the European Union. The regulation applies to all companies that process data of European citizens, even if they are not based within the Union. Managed Server delivers its services by correctly applying the provisions of the new legislation (EU Regulation 2016/679).
They made use of our services and our know-how.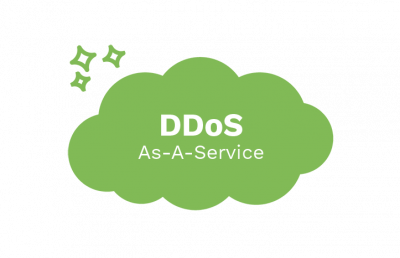 DDOS protection with Arbor Networks
& CloudFlare.