The problem with licensing applications with plain-text PHP code is that the source code is easily readable and modifiable by anyone, making it possible for license infringement and unauthorized use of the software. To avoid this problem, you need to use professional licensing, obfuscation and encryption systems like Ioncube Encoder. This tool encrypts the source code, making it unreadable for unauthorized users and thus protecting the copyrights of the software. In addition, Ioncube Encoder also offers advanced license management features, such as the ability to set time and usage limits for licenses.
If you need to encrypt the PHP code of your application, to distribute it commercially or simply not to open the source code to any competitors, a popular choice for not making the PHP code readable but still allowing it to be executed is ionCube Encoder which has been designed to integrate well with both small-scale and enterprise-level business applications.
Ioncube Encoder is a good alternative to Zend Guard to protect the source code of PHP applications. Both systems offer encryption, obfuscation, and license management capabilities, but Ioncube Encoder stands out for its lower cost than Zend Guard. This makes Ioncube Encoder a more affordable option for businesses and independent developers. Due to its cheaper price and similar features, Ioncube Encoder has become very popular among PHP software developers compared to Zend Guard.
However, all applications and files that have been encoded with ionCube Encoder they also need to be decrypted before they can be executed by the PHP interpreter and this is where it comes into play ionCube Loader.
What is IonCube Loader?
Ioncube Loader is a software component that allows you to execute PHP code protected by the Ioncube Encoder. It works as a "decoder" which translates the encrypted code into executable code for the PHP server. The Ioncube loader is compatible with the latest PHP versions and also supports Windows, Linux and Mac platforms.
The main features of the Ioncube Loader include:
Decoding the encrypted code from the Ioncube Encoder to allow it to be executed
License control to ensure that only authorized users can use protected software
Source code modification protection to prevent software copyright infringement
Support for the latest PHP versions and for Windows, Linux and Mac platforms.
PHP is a widely used open source programming language that allows developers to create dynamic web pages and even complex applications such as various CMS such as WordPress / WooCommerce / Prestashop / Magento / Drupal for example.
Typically, the PHP source code first passes through the ionCube encoder before the application is deployed. This causes the code to be unreadable or cannot be changed.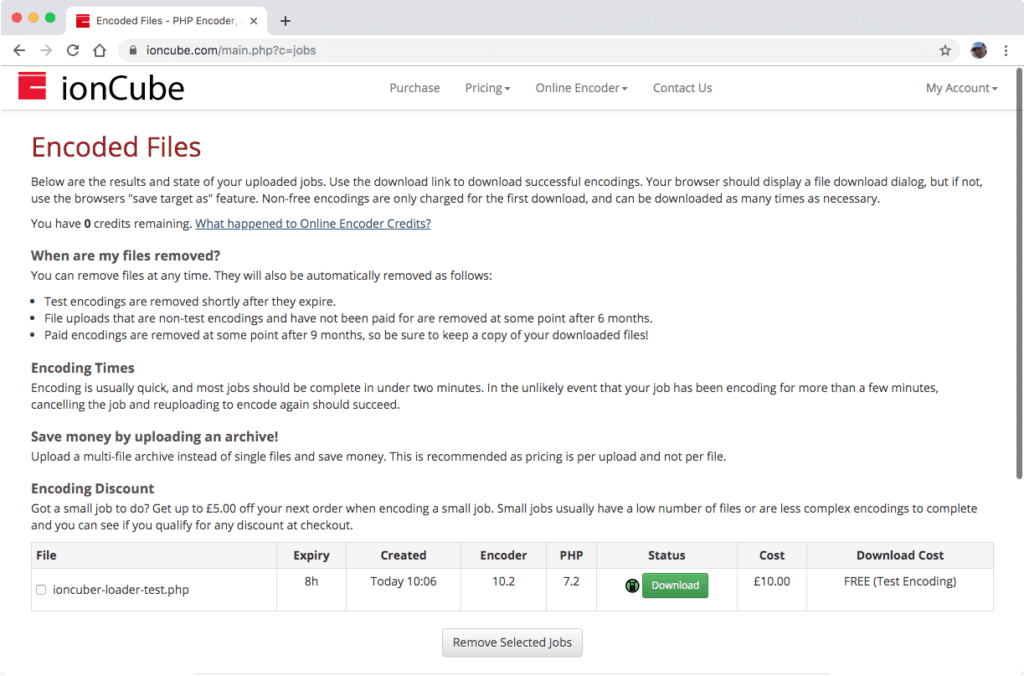 However, by default, the encrypted PHP source code cannot be run directly on the server. It must be decrypted before the PHP engine can process it and the IonCube Loader extension correctly installed and configured will take care of it.
Unfortunately, installing IonCube Loader is not a very difficult operation but in any case not trivial or within everyone's reach; in fact, in addition to needing root administrative privileges, you also need to know the installed PHP environment in order to be able to select the correct extension paths and be able to install it later as well as load the PHP pools when restarting.
Unfortunately not all hosts are the same and not all support IonCube Loader extensions.
Our performance oriented hosting has IonCube loaders for all PHP versions including 5.6 / 7.0 / 7.1 / 7.2 / 7.3 / 7.4 / 8 and later.
If you are looking for reliable and Ioncube Loader compatible hosting, look no further! Our hosting company offers support and compatibility for your code protected by the Ioncube Encoder. Contact us today to find out more about how we can help you run your software encoded with the Ioncube Encoder.