Table of contents of the article:
The cheapest Hosting par excellence is Free Hosting. I'm pretty sure you wouldn't expect great things from free hosting, you wouldn't expect unlimited space or noteworthy performance because it is free and from here you would immediately think that the quality cannot be excellent compared to paid hosting, because no one gives anything away. .
However, from the moment you start paying something for hosting, even if it were only ten, twenty, thirty euros a year, here you will start wanting, obtaining and above all demanding.
Because ? Because you are paying rightly, and therefore from the moment you pay you are entitled to claim (what is written in the contract and in the technical sheet).
And this is where the problems arise, because to read a technical data sheet you have to be technicians, have a smattering of systems and notions that are much more advanced as the technology we are purchasing is complex.
One thing is to evaluate a Hosting with 20GB of disk space, PHP interpreter and 200Mbyte of MySQL, one thing is to evaluate a hosting plan with 20GB of disk space and 50 inodes, PHP interpreter with active suhosin, and 200Mbyte of MySQL without InnoDB support.
Are you able to understand what you are buying? The answer is most likely no, and you don't have to blame yourself for it, you are simply not an expert on the subject, as the writer of this article goes to the mechanic to have the engine oil changed because he does not understand engines (although all say it is trivial to change the oil).
Cheap hosting, relative value and absolute value.
When we talk about "economic" we are talking about an adjective that can be an adjective of merit, comparative or superlative, relative or absolute.
Wanting to talk about the world of cars, we all agree that a 100 euro car is not a cheap car. However, if we specify that we have a new Lamborghini Diablo on offer for only 100 thousand euros, we immediately begin to think that the supercar that we find in the list between 250 and 300 thousand euros, begins to be extremely affordable. For some, even economic.
The concept in the Hosting world is very similar, you cannot stop at the price, but you must necessarily understand what is offered at that price and what the offer includes both in tangible and intangible services.
A 100 euro per month hosting might seem extremely expensive compared to the price of a low cost 50 euro per year hostingor, but it could offer enterprise-grade features and advanced acceleration systems, Cache, and anything else that other competitors may sell for 2000 euros a month. At that point, the 100 euro per month hosting would be expensive for the user who has a low budget and is looking for a hosting without too many pretensions, but extremely cheap for those looking for ultra professional features without necessarily having to invest brazen sums.
Evaluate the business objectives and expectations in the purchase of a Hosting.
A plumber found us online by searching search engines and asked us a couple of questions about hosting because he was deciding to build a website for his business.
To our question about the purpose of the site, if he intended to position himself locally or nationally, if he intended to do advertsing and lead generation, he replied that he wanted some sort of business card and a mailbox, because he felt "From less", when he went to the representative events of the manufacturers of boilers and air conditioners and asked for a website and email and he didn't have one. He felt uncomfortable and wanted to make up for it.
Our dispassionate advice was to go to a well-known Italian Low Cost Hosting provider that is literally snapped up. (forgive the pun) and buy their basic plan which would have been more than enough for his needs.
However, it is different if you are faced with an e-commerce or an editorial website that aims to have immediate response times (less than 100 milliseconds) with the support of the latest multimedia compression formats, and a high-caliber system tuning. . You cannot save them on the budget because it would mean penalizing your business and not achieving the set goals.
Always remember that Hosting is a service and not a product.
Unfortunately with the low cost fashion we tend to think that Hosting is a product and not a service, this is a gross error that produces that cognitive bias, not letting you fully understand the activities that are behind the scenes of a service. hosting. To be picky, it must be said that a Hosting is not only a service and not a product, but it is often also an extremely personalized service, tailored to the customer's needs.
How is a service different from a product? You buy the product seen and liked and the relationship with the seller ends. You buy a service, you adapt it to your needs, then after 6 months of perfect functioning, here you have hacked the site, here you no longer remember the password of the email, here you have made a mistake installing a new plugin and the site no longer connects to the database making the site invisible.
Who solves what and why? How long will it take? At what cost? Have you been on vacation for a month and when you get back something doesn't work? Do we have the backup from 30 days ago?
Do you want to be sure that your site is online and a monitoring system checks the actual reachability of the site every 30 seconds and intervenes autonomously within 15 minutes? Here this is a service, which has a value and obviously also a cost.
No hosting will ever say it sucks.
It is fair, clear and understandable; no hosting will ever have the correctness to say that it is bad Hosting. Perhaps at the threshold of 2023 it does not yet use Brotli or HTTP / 2 compression, it may have a Time To First Byte (TTFB) of 4 seconds, where already half a second would have been excessive, but they will continue to say that they are good, they are strong, fast but also cheap. Then you see them, you look at them, you weigh them, they don't have case studies, they don't have a noteworthy portfolio. The best customer? A pizzeria, a hairdresser, a plumber.
No one who has the intellectual honesty to say what barbaric practices they are forced to do to stay within the costs, nor the policies of overselling becere or the various terms, passing off vCPUs as if they were CPUs and therefore selling in fact 1 vCPU as if it were a core, yet it is enough to use tools such as ip info to understand how many hundreds of domains are piled up on a single server, even of low manufacturing.
Nobody will have the courage to show photos of their makeshift datacenters built in huts that have been adapted at the moment, where the generators and the ventilation system can be reached and sabotaged simply by climbing over a two-meter gate. Without barbed wire, without supervision and supervision. Yet if you take a ride with Google Earth this also comes out in some cases.
Their reviews, the cosmic nothing, but in the meantime will have planted the seed of madness in your evaluation / decision-making process, convincing you that with 30 euros a year you will have a perfect hosting to dominate the SERPs of search engines.
Let's be serious, a hosting from 30 euros a year at best can stay online, for sure if it was a good or excellent hosting, there would be no enterprise-class offers for hundreds of euros a month.
In the world of Hosting there is a behind the scenes you can't even imagine.
Scrauded and real obrobri panels, as well as the cause of all the performance problems in the world such as Plesk or cPanel have led to believe that any improvised who hires a server in some German or French datacenter could be comparable to a systems engineer in the eyes of the ignorant entrepreneur (who doesn't know) on duty.
In the real world of hosting, the one made up of professionals and not of kids hired at 1400 euros per month with the national collective bargaining agreement, there is a world very different from the banal and simple control panels like Plesk and cPanel to which the smoke vendors out there. There is research, development, testing, and above all value. A value that is difficult to buy and to assume. A systems engineer who knows how to do his job well at the highest levels, that is, he is able to make a difference on the market and offer real added value to the end customer, does not let himself be hired, rather provides services as a freelancer, consultant, freelance.
A hosting made up of serious people and professionals has very high costs, costs that are not repaid with the site of the pizza maker or barber near the house who expects to buy a 30 euro a year all-inclusive service.
To make a system administrator's pay before taxes (let's imagine a classic RAL of 35 thousand euros a year in short) net of the profit of 10 euros each low cost hosting from 30 euros sold, you need at least 3500 customers there. year for a RAL of 35 thousand euros which, net of taxes, is around 24 thousand euros a year. Pure madness just embracing a business focused on low cost.
The customer is worth what he brings to the company and not just what he pays for.
Over the years we have had many customers who came from low cost hosting, not that they had special needs or that they were not happy with other suppliers, but here is that in their pre-packaged offer of 30 euros a year, it was not possible to add or change an IP, add a Geo IP filtering system or do a professional cleaning after a hacker attack and not a simple restore.
The response they gave to the customer when the customer got a rejection was something roughly like "Dear Customer, your hosting plan does not allow you to do and get what you asked for".
So is it the Hosting provider's fault or the customer's? It depends. Of course, if you buy a prepackaged plan that offers "that and no more", it is logical and undisputed that the supplier limits itself to offering and contractually guaranteeing what you have bought. Nothing more.
And that's what we do too, although on hosting plans starting from € 27 / month, we tend to be malleable and compliant towards a customer who has specific requests determined, and where we are not able to offer the service directly (we think of customer who wants at all costs to add a plugin on his WordPress installation and has us as the only reference) we turn contacts, developers with whom we collaborate in order to satisfy his even if irrelevant, insistent request.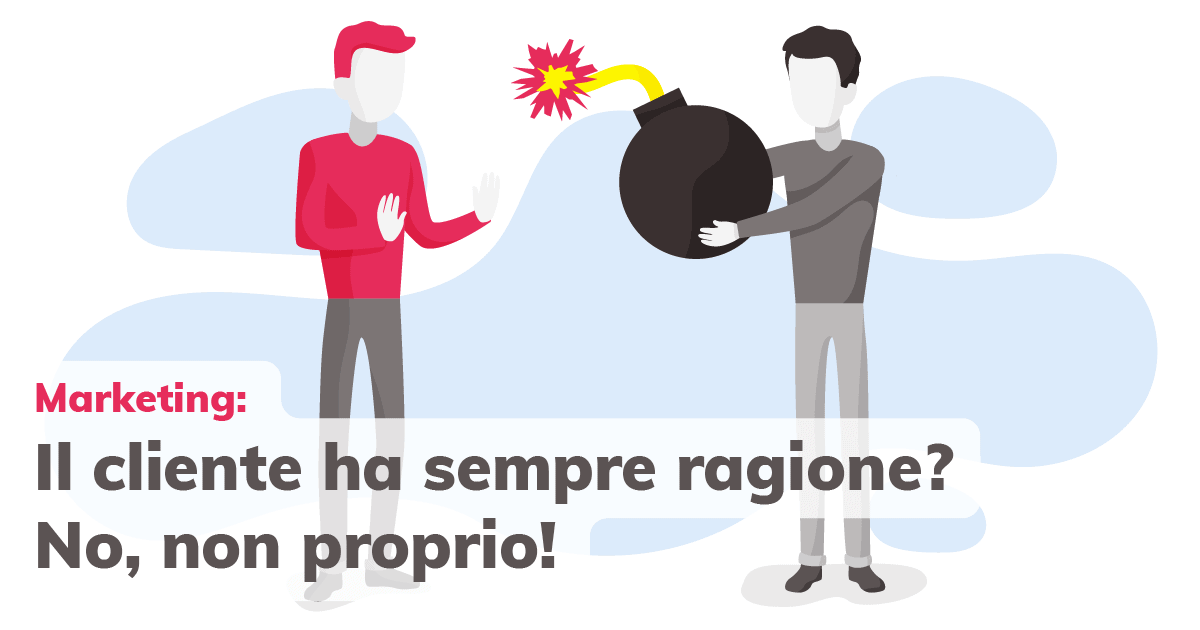 A Low cost Hosting prefers to lose the customer and not have problems, because a customer of 30 euros a year net of costs and taxes, we are talking about a profit of 10 €. Who would want to deal with a customer who leaves you 10 euros a year? Already responding to a ticket cuts off the interest of a potentially troublemaker customer.
Unfortunately, there is a lie that is often shamelessly propagated by companies of any kind and any type, namely that a small customer is as important as a large customer. A customer worth 30 euros a year has the same value as a customer worth 10 thousand euros a year.
Let's be serious, let's get out of the lies and politically correct slogans that suggest things that are not true, a high-spending customer always has higher priority than a low-cost customer. For example, with the old brand Dreamnet.it - ​​IT Solutions we have provided low cost hosting (plans from 30 euros per year) from 2005 to 2016, and from 2017 we have gradually terminated the contract from all low cost plans, inviting the customer to find a hosting more suited to its savings needs, rather than performance needs.
Because ? Because the game is not worth the candle, and a 30 euro a year customer who already writes you two emails a year, perhaps because he has forgotten his password or because he wants advice on the most suitable plugin to publish the collection of kittens on his site he is a customer who wastes time and does not bring profits.
Not to mention all the legal and bureaucratic implications that one only encounters when entering into a contract with a client who is perhaps a troublemaker with an easy lawyer. Nobody wants customers from 30 euros a year and those who still think they do business on the "long tail", many customers at low cost, should start realizing that it is not Netflix that offers standard offers, but that customers write, send mail, they want answers, they demand and they waste time and money.
This is a counterproductive speech, not beautiful, not politically correct that no Hosting company has ever publicly made behind the false slogans "The customer is always right".
But let's be serious for once, let's rejuvenate these slogans by now beautiful in form and without substance and start to really say things as they are, everyone knows the truth deep down, only that it is convenient to think and believe that with 30 euros a year you can have the same treatment and the same respect as a customer who spends 500 a month.
Is Hosting a Cost or an Investment?
We must always understand at every stage of life and for every product or service, whether what we pay is an asset or a liability. Buying an ultra-performing Hosting from 100 euros per month to publish the vacation diary for retirees is a mere cost, because the site does not bring profits and profits. If, on the other hand, the online holiday diary was covered with advertising and had millions of visits, here we will find ourselves in front of a blog that would generate profits and a fast and efficient hosting would help to do even more, allowing a better browsing user experience. , better positioning and an adequate service that does not go offline or crash for too many simultaneous visits.
Always think in these terms and in this perspective when you buy a hosting, taking care to understand if you expect direct or indirect economic returns from your site.
If you make a site with the expectation of obtaining visits, customers, sales, turnover and profits, also have the wit to ponder the choice of hosting considering it an investment from which to derive tangible benefits in economic terms.
Otherwise, opt for a hosting from 20 euros a year, or better still go to a pizzeria. With the knowledge that if you wake up tomorrow and the site is gone, you will not be affected economically and you can very well do without it.
Of course, not everyone can afford hundreds of dollars a month for hosting, but you should adjust your expectations accordingly. If you spend more on coffee per month than on hosting, you will end up hurting yourself sooner or later. With sites taken offline due to load problems, speed problems, sites that do not index or lose positions on Google.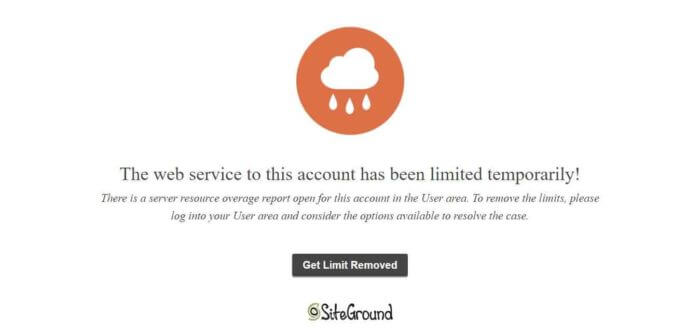 If you opt for low-cost WordPress hosting, you should expect your site to go down from time to time (since at $ 10 a month, you'll most likely be sharing a server with hundreds or thousands of other users). Also, expect that most problems will not be resolved that quickly and that the problems are not always the ones you can see immediately, but slow hosting can harm you slowly, little by little in the long run up to when your site will no longer have traffic.