Table of contents of the article:
A hosting is the beating heart of a website. It's the infrastructure on which your site is built, and it can make a big difference in terms of speed, user experience, and search engine rankings. Google, for example, introduced the Googles Core Web Vitals, a set of metrics that measure how user-friendly a site is, and speed is a key component. That's why choosing hosting is more important than ever.
Why Free Hostings Are Not the Solution
At first glance, opting for free hosting seems like the most sensible option. It is in fact an immediate and tangible saving: who wouldn't want to eliminate a cost from the list of expenses foreseen for their online project? In a world where every penny counts, it seems logical to choose a solution that's not straining your budget.
However, in an ever-changing and highly competitive digital landscape, a free hosting service can prove to be a short-sighted choice. When it comes to online presence, the quality and reliability of your hosting can make the difference between success and failure.
Free hostings can be an adequate solution in some specific circumstances. For example, if you're building a personal blog or non-commercial website, where the priority isn't so much to reach a large audience or climb the search engine rankings, but rather than having a personal online space where you can share your ideas, free hosting can be a good choice.
In these situations, the importance of search engine rankings or fast loading times is less. Your online business is essentially a hobby, not a means to generate income.
For entrepreneurs who aim to gain online visibility, attract a significant number of visitors, increase sales and ultimately generate profit, free hosting is not enough. In these cases, the limitations of free hosting – such as slowness, frequent downtimes, poor support, unwanted advertising on your site and lack of customization and control options – become insurmountable obstacles to achieving your goals.
In the online business world, competition is fierce. If you want to stand out, you need to provide a high-quality user experience. And that starts with a website that loads quickly, is always available, and provides a secure and reliable experience for your visitors. This is something that free hosting simply cannot guarantee.
The Limits of Free Hosting
Free hosting providers need to balance offering no cost service with the need to keep their business afloat. One of the most common strategies they use is overselling their assets. In other words, they upload more sites to a single server than it would be reasonable to manage, relying on the fact that most users will never use all the resources at their disposal.
The result? Servers become congested and their capacity is stretched beyond reasonable limits. This leads to slow site load times and frequent downtimes, due to the pressure on server resources. And in the online world, every second of downtime or slow loading can represent lost visitors and potential customers.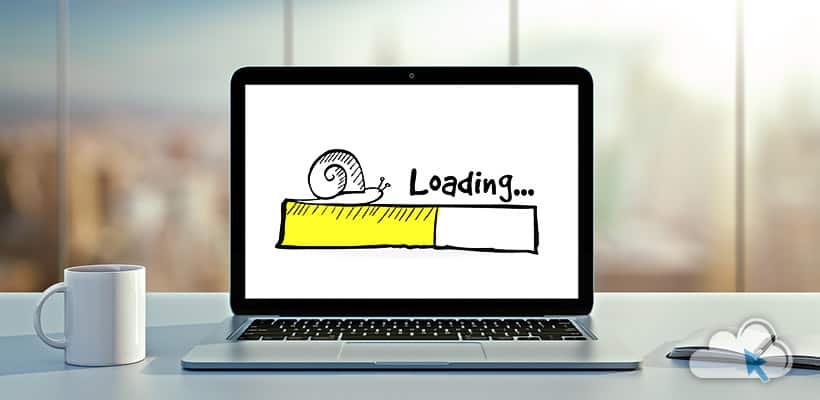 In addition to this, free hostings tend to offer standard configurations, i.e. a single solution that must adapt to all types of websites. While this was an acceptable option in the early days of the web, in the early 2000s, when website needs were simpler and less varied, today the situation is very different.
Today, the web is a much more complex place and the needs of websites are many and specific. A personal blog, an e-commerce site, a news site, all require different configurations and resources to function optimally. A hosting service that offers only standard configurations will not be able to meet these specific needs.
Finally, in a world where every millisecond counts, there are those who are willing to spend thousands of euros a year to improve the speed of their site by even a single millisecond. This is because site speed not only influences the user experience, but it is also a factor that search engines consider when ranking. A slow website can therefore translate into worse rankings, less traffic and ultimately less revenue.
Free hosting, with its inherent limitations, cannot offer the kind of speed and responsiveness that modern websites require. For a serious online entrepreneur who understands the value of speed and its importance to the success of his site, free hosting is simply not a sustainable choice.
The Value of a High-End Hosting
When it comes to hosting, the saying "you get what you pay for" has never held truer. While free hosting may seem like a cost-effective solution, its limitations in terms of speed, reliability, and service can hamper your online project. High-end hosting, on the other hand, represents an investment in the success of your website.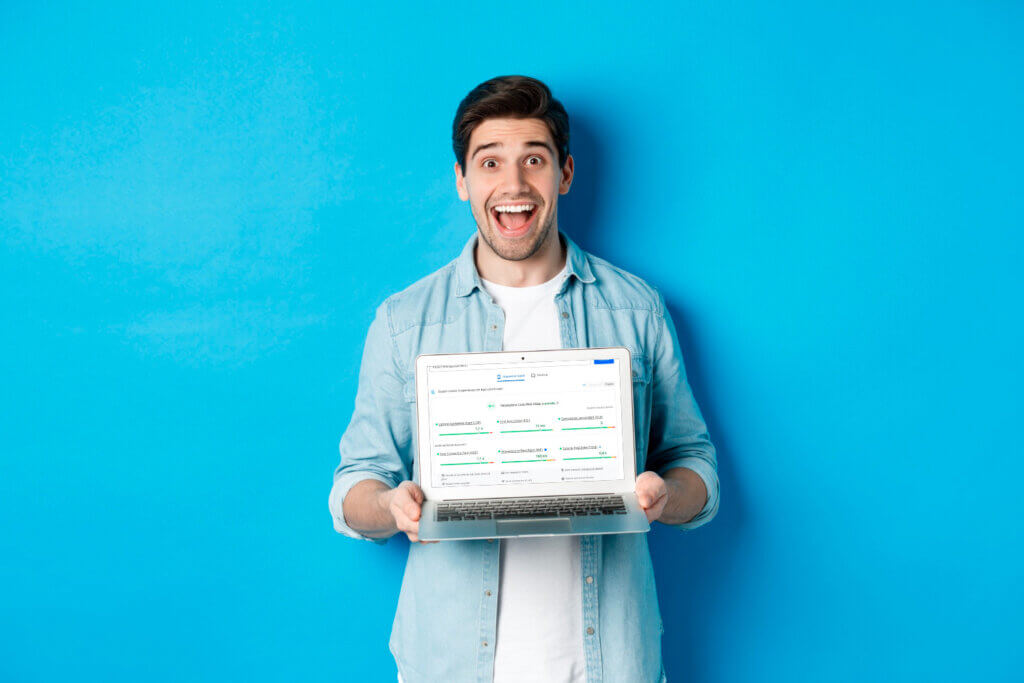 Performance and Compliance with Best Practices
A high-end hosting, like the one we offer, can meet all the needs of the most demanding customers. Our offer includes an advanced server-side technology stack, optimized to maximize the performance of your site. This means that your site will not only load quickly, offering a superior user experience, but will also be configured in line with Google's best practices. This can improve your ranking in search engine results, leading to more traffic and ultimately more profit.
Security, Support and Scalability
In addition to superior performance, high-end hosting offers significant security benefits. For example, our hosting service includes advanced security features to protect your site from online threats and attacks. In addition, we offer high-quality technical support, ready to answer your questions and resolve any problems in a timely manner.
Finally, high-end hosting is designed to be scalable. This means it can scale as your website grows, allowing you to add resources or implement new features as your needs change. With free or cheap hosting, on the other hand, you may find yourself facing space or functionality limitations that prevent your online development.
A strategic investment
In today's digital economy, hosting your website isn't an expense - it's a strategic investment. It is a fundamental element to ensure a quality user experience, to improve your ranking in search engines and to support the growth of your site. Don't settle for free hosting: choose high-end hosting that can enhance your business and work efforts.
The right investment for your business
There's a saying in the business world that goes, "Penny saved, penny earned". But in this case, the savings could cost you dearly. Saving $200 a year on free hosting might seem cheap, but if your site is slow or fails to rank on Google, you could be losing tens of thousands of dollars in revenue.
Your Next Step
Hosting your website is more than just a matter of storage space and bandwidth. It is a fundamental strategic decision that can influence the success of your online project. Don't settle for free or amateur hosting. Enhance your work and your entrepreneurial efforts by choosing high-end hosting, like the one we offer, which allows you to reach and exceed your goals.
If you've come to read our blog while looking for free hosting, it's because we ourselves have invested in quality hosting for our site. This investment has made it possible for our site to be quickly accessible and highly positioned in search results, allowing us to share this valuable information with you. This is a result that would not have been possible with free hosting, or as perhaps it would be more appropriate to define it, slow and amateurish hosting.
An investment in high-quality hosting is not just an investment in your website. It's an investment in your business and your success. A fast, reliable and secure website can make the difference between a business that is struggling to take off and one that reaches new customers, generates sales and grows steadily.
Remember, the quality of your hosting is a key element of your online presence. Don't wait until speed, reliability, or security issues force you to look for a solution.
Invest in your success today. Don't wait for the hassles of free hosting to hold you back. Make the right choice and opt for high-end hosting that can support your business in the way it deserves. Don't settle for less: you deserve the best for your site and your business. Choose high-end hosting and achieve your goals.
When it comes to the success of your website and business, there's no time to waste. Your opportunity is now.