Reliable, secure, fast, specific and optimized PrestaShop hosting for your store. Speed ​​and performance are not options but our guarantee.

Cache & µCache, HTTP/3, Brotli compression, Webp support and optimization are included for free.
Starting from only 27 € / month
Solve Web Performance and Speed ​​problems of your PrestaShop site!
By filling out the form, you will get a free analysis carried out by a Core web Vitals expert, revealing the critical issues of your site, by

fundamental importance for positioning

on Google.
By continuing you declare that you have read and accepted the Privacy Policy and to give consent to receive free analysis of your site.
PageSpeed ​​™ Average Score
More than 5000 companies have used our services
Due to NDA agreements and confidentiality requirements, we cannot disclose all brands.
These are some of the companies that use or have used our services, including through third parties.
Are you losing money due to slow PrestaShop?
A slow loading website has a negative impact on your business.
Speed ​​in an eCommerce is fundamental. You only have 3 seconds to capture a visitor's attention on your PrestaShop site. In this short time, speed is everything: it determines whether you gain or lose a customer. That's why our optimized PrestaShop hosting is the solution for you.

With a TTFB of less than 50 milliseconds, HTTP/3 QUIC protocol and enterprise-grade cache like Varnish, we offer unmatched speed and performance. Not only will your pages load in a flash, but they will also be optimized for i Core Web Vitals of Google.

Don't lose any more customers or sales due to your site being slow. Choose a specific solution like ours for your online business, your profits and turnover will improve as will your customer satisfaction and positioning on Google.
Why should you be satisfied when you can get these results?
Why limit yourself to running your e-commerce created in PrestaShop on a normal generic hosting with speed and performance problems, when you can choose a professional solution capable of giving you strong advantages over your competitors, improving speed, positioning and increasing purchases?
Advantages of our PrestaShop ® Hosting
Specific for PrestaShop ®
Our hardware and software configuration is designed and implemented specifically taking into account the characteristics of PrestaShop.
We use NGINX in combo with Varnish Cache. The two most used web technologies in the top 500 sites in the world. Your site will have an optimal Time To First Byte and approximately 10 times faster.
We provide secure connections and encryption with HTTP2, HTTP3 (QUIC) and 0-RTT acceleration over 2048-bit SSL via Let's Encrypt / RapidSSL / Comodo certificate and other commercial vendors.
Complete managed assistance and response times on blocking problems of 15 minutes 24 hours a day 24 days / year, for a performing business that is always online.
Triple redundant backup with a history of over 60 days. Proactive monitoring and periodic scans of your installations. DDOS L3 and L7 protection included at no additional cost.
The best software technologies with PHP7, PHP8 with Zend Opcache, MySQL / Percona Server, NGINX, Memcache, Varnish, REDIS.IO, Borg, Percona Xtrabackup.
Software configuration and caching systems in perfect harmony with Google AMP and FaceBook Instant Article technologies for fast and error-free positioning.
Generating sets, climate control and cooling, fire protection, security and surveillance, datacenters certified to DIN ISO / IEC 27001 and compliant with the GDPR
7 Tbit / s in over 40 PoP
660Gbit of Peering Point, 1090Gbit of transit and 610Gbit of Private Peerings, makes our Datacenter Partner among the top 3 most advanced in Europe.
Prestashop Managed Hosting Plans
Monthly


(Setup and initial migration + 27 €)
Annual


(Two months free and free setup)
PS Pro
6 PHP-FPM / Site Processes
PS Business
8 PHP-FPM / Site Processes
PSAgency
12 PHP-FPM / Site Processes
PS Ultra
16 PHP-FPM / Site Processes
The setup, installation and migration costs are free on annual payment.
On monthly paid plans, an additional initial fee of € 27 will be charged for the first month only.
Gets better
the Performance
the PageSpeed
SEO positioning
the User Experience
The sales
with ManagedServer
Get 5x better performance and speed, using our speed-optimized PrestaShop hosting.
Sites that load faster than the industry average have better conversions and higher revenue.
Google prefers fast sites. Get your store ranked higher than the competition.
The customer loves to shop on lightning-fast websites!
Managed assistance for ad hoc configurations and optimal Prestashop performance
Take advantage of our managed assistance service to create customized configurations and ensure the optimal performance of your PrestaShop site. With our experience and expertise, we will be able to create an ad hoc solution, based on your specific needs and business objectives.
We recognize the importance of having an efficient and well-structured PrestaShop site, for this reason, our team of experts will dedicate themselves to optimizing every aspect of your site setup. We'll work with you to ensure that your site is fast, reliable and offers an excellent user experience.
The first SEO oriented hosting service.
We introduce an exceptionally designed hosting service with a focus on SEO, specifically for PrestaShop sites. Our goal is to leverage the latest software technologies and the best performing configurations to adequately respond to the requirements of Google and other search engines.
Through the use of our SEO-oriented hosting service, your PrestaShop site can avoid the most frequent mistakes that many hosting services make in an attempt to improve performance. With a deep understanding of common hosting challenges and a passion for search engine optimization, we have developed targeted strategies to prevent and resolve these issues.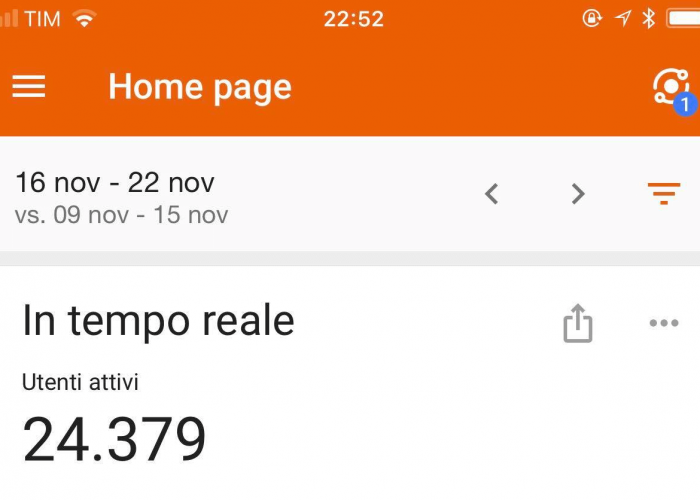 Trust our Full Managed management and let us make hosting a masterpiece.
The definitive solution to host PrestaShop sites, with top-level performance never achieved before. We have developed the most advanced software stack to ensure your PrestaShop projects perform at their best, regardless of the scale and volume of traffic.
If you're struggling with high traffic issues that slow down your site or even cause service outages, we have the answer for you. Our specialized assistance and optimized configuration are the perfect solution for these common problems.
Speed ​​up your work as a developer.
Make the most of your development workflow by avoiding the technical limitations you may encounter with other service providers. With our support, your development process will be smoother, more efficient and more productive than ever before.
We are committed to providing you with everything you need to simplify your work and maximize your earnings. Our goal is to help you optimize your time, reducing downtime and increasing productivity. Whether you're working on a small project or a complex e-commerce system, our solution is designed to meet your needs.
Hacker and disaster proof!
Sleep soundly, your data is safe.
The security of your data is at the heart of our services. We use the most advanced technologies and effective strategies to protect your data from accidental loss and cyber attacks. This includes regular backups, strong encryption and stringent disaster recovery procedures.
At the same time, we focus on protecting against external attacks, especially DDoS attacks. Our advanced solutions detect and mitigate DDoS attacks in real-time, ensuring your site runs smoothly and securely. With our service, your data is always protected.
The best price on the market.
Enough estimates of thousands of euros and hidden costs.
Although we understand the importance of our service for the customer's economy and business, we firmly believe that the customer should have an honest price in line with expectations and without any hidden costs.
There are pay-as-you-go solutions that, although they are apparently attractive, cannot be budgeted and therefore can lead to consumption 10 or 20 times higher than those initially budgeted at the end of the month.
Our business model is based exclusively on flat rates and not on consumption, i.e. there will be no additional costs of any kind other than the initially agreed monthly fee.
Improve your ranking on Google
A fast site also serves for better positioning.
In June 2021, Google implemented a significant update, transforming i Core Web Vitals from simple Vanity Metrics to crucial ranking factors. These elements, now central to SEO, directly impact your site's position in search results.
Our PrestaShop hosting service is particularly tuned to these Core Web Vitals. We recognize the importance of these metrics in determining user experience and, consequently, your site's ranking in search results.
As of 2021, Google has integrated i Core Web Vitals with previous user experience signals, emphasizing the importance of a great user experience in evaluating the quality of a website. Our PrestaShop hosting service is designed to optimize these factors, ensuring the best possible ranking for your website.
Compliant with GDPR regulations
Do not risk penalties for non-compliance with the GDPR regulation on data protection.
Our company, being European based, fully complies with the General Data Protection Regulation (GDPR). Our European data centers are ISO 27001 certified and managed by European staff, ensuring the highest level of data security. In line with Regulation (EU) 2016/679 of the European Parliament, all the data we manage remains archived within the European borders, ensuring complete compliance with data protection regulations.
From performance to 24/7 support, you can have it all!
You get excellent load time on each store, supported by the optimized hosting speed of the managed PrestaShop.
Get fully automated daily backups with a 60 day retention period for your PrestaShop.
Free Let's Encrypt SSL certificate to build trust and improve your PrestaShop ranking. EV SSL certificates, commercial DV, optional.
European datacenter certified ISO 27001 and compliant with the GDPR regulation. Backup systems, redundant power supply, and over 7Terabit of global connectivity.
We will keep your PrestaShop store safe and secure. DDOS Layer 3 and Layer 7 protection included in all hosting plans.
Varnish Cache, Memcached, REDIS.IO, NGINX, TCP BBR, mod_pagespeed, PHP-FPM 7.1 / 7.2 / 7.3 / 7.4, Percona Server, for the best performance on the market.
The server-side configuration complies with SEO requests and Google AMP technologies, Facebook Instant Article, as well as the best known best practices.
Our team of PrestaShop experts is available 24/24, 7 days a year, by phone, ticket and email.
What is a Prestashop Hosting?
A PrestaShop hosting is a hosting solution specially designed and optimized to run the PrestaShop CMS, one of the world's leading platforms for creating e-commerce sites. This type of hosting is based on a Linux operating system, integrated with a PHP interpreter and a MySQL database, served by an Apache or NGINX web server.
Specific PrestaShop hostings go beyond simple PrestaShop compatibility. They are designed with server-side configurations that leverage enterprise-grade caches, such as Varnish. This use of high-level caching follows best system practices to ensure maximum web performance. These are solutions designed to optimize the efficiency and speed of your PrestaShop site, guaranteeing your users a smooth and trouble-free experience.
Another fundamental aspect of PrestaShop hosting is system assistance. Our technicians are experts in all things PrestaShop and can handle a wide range of common situations and problems. This level of specialization ensures that your site is always in the hands of experienced professionals, capable of quickly resolving any issues that may arise.
Finally, we paid particular attention to timeout-level configurations for cache and webserver. These technical details, often overlooked, are essential to ensure correct interfacing with management systems and for importing catalogues. With our careful setup, we can ensure that your PrestaShop site works effectively and reliably, whatever your e-commerce needs.
Can I put production sites on Managed Server?
Yes, our hosting is especially specific for production sites. We currently have hundreds of Prestashop sites running correctly and at the best performance on the market.
Which versions of Prestashop do you support?
ManagedServer offers wide compatibility with all Prestashop versions thanks to our flexible hosting environment configuration. We are able to support a wide range of PHP versions, starting from 5.3 up to 8.1 and higher. This allows us to ensure broad compatibility with all Prestashop versions, ensuring that your site runs smoothly no matter which PHP or Prestashop version you are using.
We are not only limited to support all versions of Prestashop but we are especially dedicated to support 1.7 and 1.8 versions. We recognize that these releases are widely used and bring with them their own unique set of challenges and features. For this reason, our team of experts is particularly careful in monitoring and optimizing the performance of sites using these Prestashop versions.
No matter which version of Prestashop you are using, with ManagedServer, you can expect an optimized and dedicated hosting service that fits your specific needs. Our goal is to offer you a superior Prestashop hosting experience, which allows you to make the most of your e-commerce.
How much traffic can you manage monthly and how many visitors per minute?
Our technology and our specific software stack for Prestashop is designed and tested to withstand over 10000 users per minute based on the application efficiency and the plugins used. Nominally and contractually, we guarantee 2000 users per minute on cached pages, although we have managed peaks of over 15000 users per minute without requiring additional costs from the customer who owns the Prestashop site hosted by us.
We have managed important events such as commercials that referred to Prestashop sites with traffic peaks of over 15 thousand users per minute without crashes or downtime.
Where are the Managed Servers located?
Our hosting infrastructure is designed to be flexible and able to accommodate a wide range of needs. For this, we use different locations to ensure maximum performance and safety.
The majority of our infrastructure, more than 95%, is located and managed in Germany and Finland, two countries known for their strict adherence to privacy and data security regulations. This decision makes it possible to guarantee high reliability and excellent connection speed, also thanks to the presence of high-quality data centers and their strategic position.
In addition to these locations, we also have a small portion of our managed infrastructure in Italy. This allows us to provide an even more personalized and high-performance service for customers operating in this market.
All of our data centers, regardless of their location, are Tier V level and are ISO 27001 certified. This means they meet the highest standards of reliability and security in the data center industry. Furthermore, they fully comply with the requirements of the GDPR and other data security regulations, ensuring that your data is always handled in a secure and privacy-friendly way.
Bottom line, regardless of your location or your specific needs, you can rest assured that your hosting infrastructure will be managed with the highest level of professionalism, security and respect for privacy.
What Cache systems does the PrestaShop Hosting you offer use?
Managed Server has designed and developed a proprietary technology stack, specifically designed to optimize the performance of PrestaShop installations. This stack incorporates a number of advanced technologies, including Zend OpCache, Memcache and Redis.io as Object Storage, as well as Varnish as server-side Full Page Cache.
Zend OpCache is a powerful PHP accelerator that improves script execution performance, while Memcache is a general memory caching system used to speed up dynamic web applications by reducing database load. Redis.io, like Object Storage, is an in-memory storage tool that improves the speed and efficiency of data management. Finally, Varnish acts as a server-side Full Page Cache, increasing the responsiveness of your site.
Each of these technologies has been carefully selected and configured to work in synergy with PrestaShop. The goal is to ensure maximum performance, speed and stability for your e-commerce site.
The choice of these technologies is not accidental, but is the result of a careful evaluation of systemic best practices. We have carefully studied success stories from global e-commerce companies and used this information to inform our technical decisions. The result is an enterprise-grade technology stack that gives you everything you need to build and run a successful PrestaShop e-commerce site.
Does the hosting have FTP or shell access?
ManagedServer is fully equipped to support different development work styles, allowing for easy switching between two main modes: local development and development on the server.
In local development mode, your developers can work comfortably on their local computers, using familiar and customized tools according to their preferences. When it's time to push your code changes to the server, ManagedServer supports the use of `git push`. This Git command allows you to easily push all source code changes to the server, ensuring a smooth and secure transfer. In addition, using Git ensures that all changes are tracked, making it easier to manage versions and troubleshoot any problems.
On the other hand, ManagedServer also offers a development mode on the server. This mode provides direct access to the codebase via SSH File Transfer Protocol (SFTP). This allows your developers to work directly on the server, editing files and viewing the effect of their changes in real time. SFTP offers a high level of security during file transfers, ensuring data integrity and confidentiality.
In both modes, ManagedServer is committed to offering a stable, secure and high performance development environment. Whether you prefer to work locally or directly on the server, we're equipped to support your workflow and make development a hassle-free experience.
Direct SSH access is supported, and it is also possible to interface directly with mysql, use CLI tools ( Terminus , drush , WP-CLI ) and SFTP files
Do you take care of data migration and site optimization?
ManagedServer is committed to simplifying the process of migrating your Prestashop site to our platform, offering you a complete and uninterrupted service. We understand how critical your online business is, which is why we offer a free migration service, scheduled overnight to minimize any potential downtime. This allows you to continue your business operations as usual, while we take care of the heavy relocation work.
Once your data is transferred, our team of experts takes over to optimize your Prestashop site. This process involves optimizing your files, databases and mail, ensuring everything runs smoothly on our platform. Our goal is to improve not only the speed and reliability of your site, but also its scalability and security, so you can focus on growing your business instead of technical problems.
Are you specialized in Prestashop?
Since 2012, we have chosen to focus our expertise on Content Management Systems (CMS) for e-commerce which, while popular, tend to be slower and more cumbersome, such as PrestaShop. This choice was motivated by our desire to face and overcome the most complex challenges in the field of e-commerce hosting.
PrestaShop, despite its popularity, is known to have some performance issues. However, thanks to our deep knowledge of the system and our experience in the sector, we are able to optimize the hosting of PrestaShop in order to minimize these problems and maximize performance.
Our specialization in this field has allowed us to develop effective solutions to manage the peculiarities of PrestaShop. We have developed advanced strategies and techniques to ensure that PrestaShop sites hosted on our servers operate as efficiently as possible.
Our approach is aimed not only at solving technical problems, but also at providing a high level of assistance service. Our ultimate goal is to ensure complete customer satisfaction by offering a PrestaShop hosting service that is not only efficient and reliable, but also simple to use and manage.
The decision to focus on PrestaShop was therefore a strategic choice that allowed us to develop a high quality e-commerce hosting service, able to meet the specific needs of customers using this popular CMS.
Will there be backups? Will my data be safe?
Aware of how important data security and integrity are for your business, we constantly work to protect your site from any possible risk, whether they are hacker attacks, human errors or accidental loss of data. To do this, we make at least three daily backups using three different technologies. This redundant approach allows us to ensure that, under all circumstances, we will always have at least one usable backup available.
For those customers who manage blogs or websites with a particularly intense content production, we offer the possibility of making backups even on an hourly basis. This ensures even tighter coverage and greater security for your data.
We also understand that for some customers, data protection may require additional layers of security. Therefore, we offer the possibility to insure your business and website with an additional insurance policy. This covers up to ten thousand euros in the event of data loss, providing an extra layer of security and peace of mind.
Our infrastructure is protected by hardware firewalls and sophisticated DDOS mitigation systems, which represent the maximum protection against cyber attacks. These tools, together with our strict backup policy and our insurance option, make our service the ideal option for even the most demanding customers who manage high-value businesses, with turnovers in the order of several million euros.
In our commitment to data security, your peace of mind is our priority. With us, your business is always safe.
Do you have any types of prohibited products that you do not allow to be sold?
Our hosting service is very discreet and very liberal. We do not preclude or forbid the sale of particular product categories. We always invite the seller and the owner of the e-commerce to respect the laws and regulations in force, European and Italian. The product categories that require special precautions such as specific licenses are in any case under the complete and total responsibility of the e-commerce owner who indemnifies us.
Is the contract binding or can I cancel as much as I want?
At our company, we value flexibility and are committed to providing solutions that fit the needs of our customers. In this spirit, all our contracts have a duration of 12 months, but with the option to pay on a monthly basis. This structure only allows you to commit for one month at a time, giving you the freedom to tailor our services to your needs as they change.
With this option, you have the possibility to use the server for a minimum period of one month, after which you can decide to renew your contract on a monthly basis. This approach offers a balance between the stability of a long-term contract and the flexibility of a short-term commitment.
In regards to canceling the contract, we require 30 days notice. This allows us to ensure a smooth and trouble-free transition for both parties, ensuring that all of your data and applications are managed correctly.
Our policy is designed to give you maximum flexibility, ensuring you are always in control of your services and the length of your contract. Our goal is to provide you with a service that is perfectly aligned with your needs and allows you to focus on what is most important: growing your business.
Will I be compliant with the GDPR regulation?
On May 25, 2018, the new General Data Protection Regulation (GDPR) came into force, a regulation with which the European Commission intends to standardize the protection of personal data of citizens of the European Union. The regulation applies to all companies that process data of European citizens, even if they are not based within the Union. Managed Server delivers its services by correctly applying the provisions of the new legislation (EU Regulation 2016/679).
Disclaimer and legal notices: PrestaShop® is a registered trademark of PrestaShop SA, located at 12 Rue d'Amsterdam, 75009 Paris, France. MANAGED SERVER SRL is not affiliated, sponsored, authorized or otherwise associated with PrestaShop SA, and does not represent PrestaShop SA in any way. All rights to the brands and product names mentioned are the property of their respective copyright holders.
DDOS protection and mitigation with Arbor Networks & CloudFlare ®