The professional Magento hosting solution, 100% reliable, safe, fast, specific and optimized for your store with Varnish and ElasticSearch included for the best performance on the market.

HTTP/3, Webp support and optimization are included for free.
Starting from only 127 € / month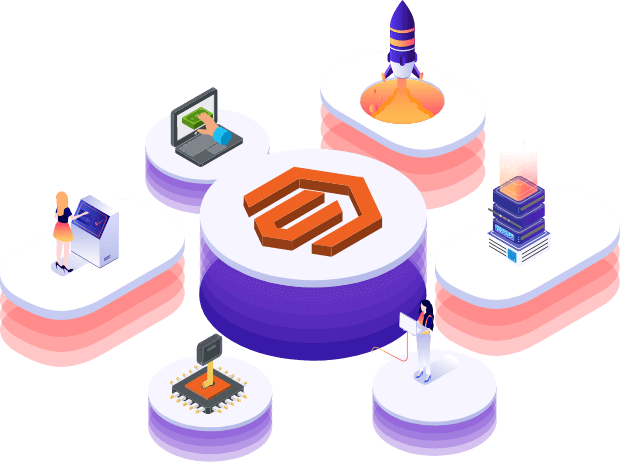 Chosen and adopted by over 5000 online companies
Due to NDA agreements and confidentiality requirements, we cannot disclose all of our customers.
These are some of the companies we collaborate with or have collaborated with.
Are you losing money due to slow Magento?
A slow loading website has a negative impact on your business.
People's attention threshold is very low and drops inexorably after 8 seconds. Yes, 8 seconds, not 2 minutes. Your website therefore has a very short period of time to be able to capture the attention of users and convince them to read the contents. If a site loads in a couple of seconds, no problem. Different is the case of a homepage that takes 4 seconds.

When showing your content to potential customers, speed is crucial. It also allows you to maintain people's trust. A slow page can give the perception of an untrustworthy site. Even more so if you ask for the user's personal data, to subscribe to a newsletter or to make a purchase on the online shop. According to a BrandPerfect study, two-thirds of users abandon an ecommerce because the pages load too slowly.

By a whisker you will have lost a portion of potential customers who will go to your competitor.
Professional Managed Magento Hosting Plans
The putting into production of a Magento eCommerce at a professional level requires not only the right system level competence but also an adequate sizing of the hardware resources in order to be able to obtain maximum performance and maximize the profits derived from marketing actions such as advertising campaigns. and sponsored, thus making the use of shared shared plans obsolete and inadequate.

In this regard, we have eliminated all those hardware configurations that have proved unsuccessful or at least not optimal with the use of Magento 2, directing the customer exclusively towards highly performing and dedicated solutions that start from 6 Core / 12 Thread CPUs, equipped with at least 64GB of DDR4 RAM and high performance nVME solid state drives in RAID 1 data transfer

While understanding the slightly higher cost of the solutions on the market, to date this choice and this modus operandi has proved successful with significant improvements in performance and full satisfaction of customers who have preferred to invest in high-performance and quality hardware, as well as in a state-of-the-art system support.
Monthly


(Setup and initial migration + 100 €)
Annual


(One month free and free setup)
The setup, installation and migration costs are free on annual payment.
On monthly paid plans, an additional initial fee of € 100 will be charged for the first month only.
Gets better
the Performance
the PageSpeed
SEO positioning
the User Experience
The sales
with ManagedServer
Get 3x better performance and speed by using our speed optimized Magento hosting.
Sites that load faster than the industry average have better conversions and higher revenue.
Google prefers fast sites. Get your store ranked higher than the competition.
The customer loves to shop on lightning-fast websites!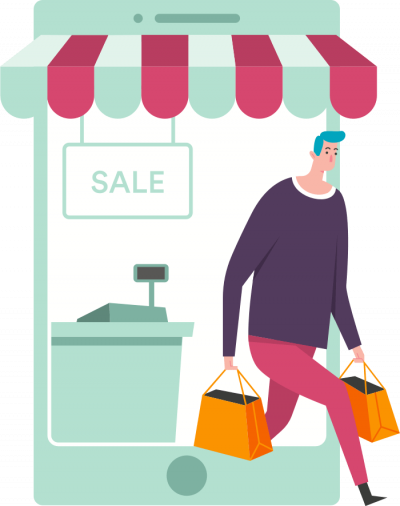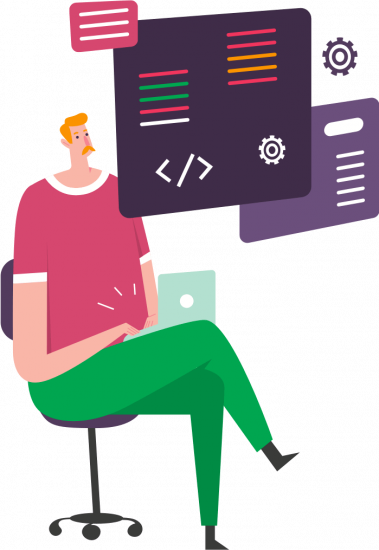 Managed assistance for ad hoc configurations and optimal performance of Magento and Magento 2
Use the systems expertise of one of our experts to get the best configuration for your Magento site.
The first SEO oriented hosting service.
Use the latest software technologies and the best configurations to meet Google's SEO requirements. Avoid the most frequent mistakes that many hosts make in trying to improve performance.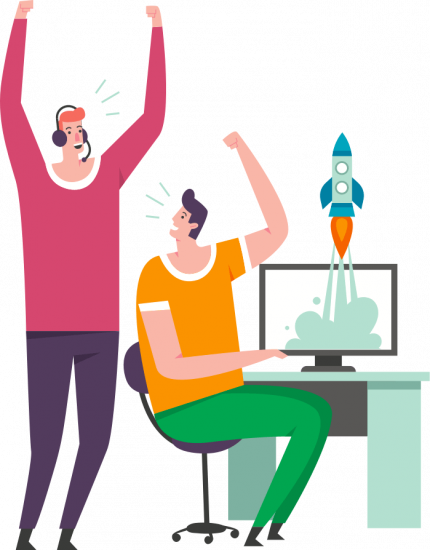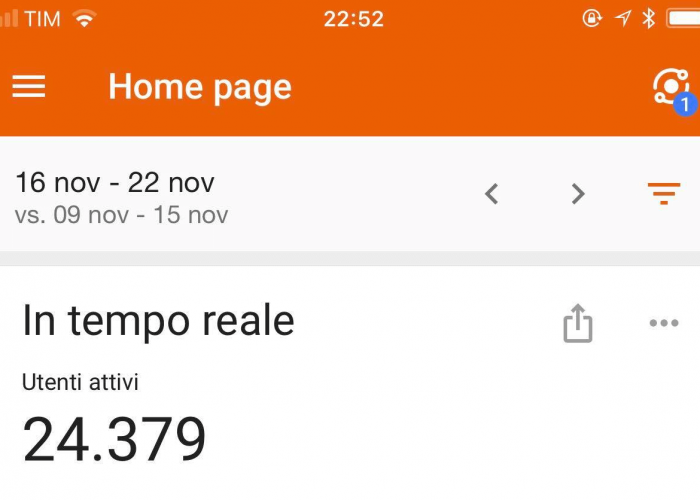 Trust our Full Managed management and let us make hosting a masterpiece.
The best software stack to host Magento sites with unprecedented performance. Do you have too much traffic and the site is slow or down? Solve with our assistance and our configuration.
Improve the speed of your site with an integrated Enterprise Cache.
Varnish caching is a smart and easy way to hook a jet pack to your website and watch it fly. It will give you faster page load speeds, for smoother purchases, faster conversions and better sales and higher revenue.
If you've heard of Magento's built-in caching before, Varnish Cache works in a similar way, but much faster, caching almost any content on your website, instantly. Faster purchases, less server pressure, and better performance - to the delight of your customer and Google.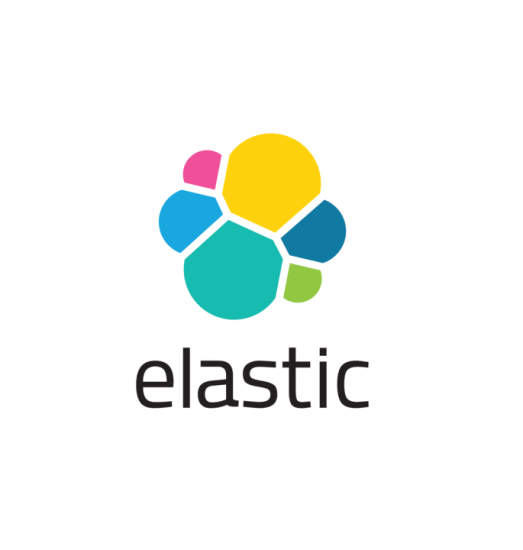 Improve product searches on Magento.
Basically ElasticSearch allows anyone to combine and perform different types of searches regardless of data types such as structured, unstructured, geographic and metric.
This is extremely beneficial for both Magento 2 customers and store owners because ElasticSearch provides much faster and real-time relevant search results to customers, which ultimately increases the conversion rate for e-commerce businesses.
And the best part is that you can now easily integrate ElasticSearch into your Magento 2 eCommerce store and exploit its full potential through a third party Magento 2 ElasticSearch extension.
Speed ​​up your work as a developer.
Maximize your development workflow without tripping over technical limitations that you might find on other vendors.
We provide you with everything you need to work in the easiest way possible and maximize profit by optimizing your time.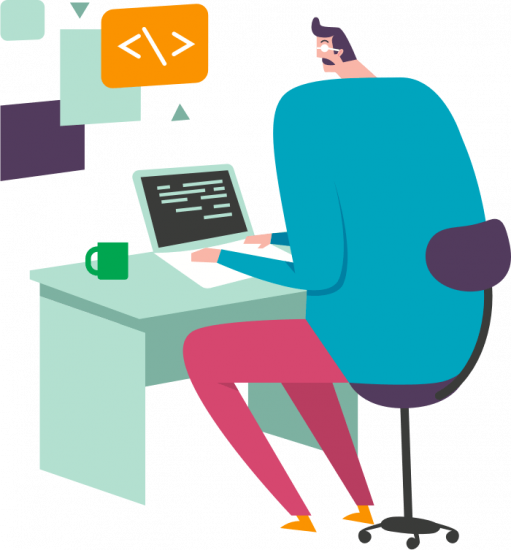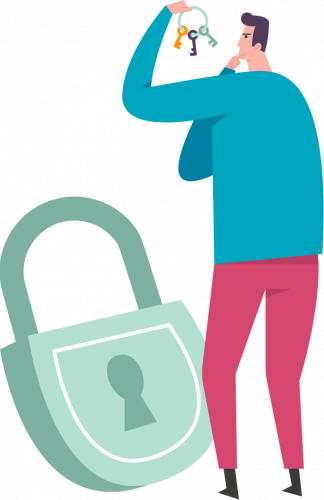 Hacker and disaster proof!
Sleep soundly, your data is safe.
We use the best technologies and choices on the market so that your data can be safe and protected from accidental loss or hacker attacks.
We have dedicated particular attention to the protection from DDOS attacks by implementing the best solutions available today.
The best price on the market.
Enough estimates of thousands of euros and hidden costs.
Although we understand the importance of our service for the customer's economy and business, we firmly believe that the customer should have an honest price in line with expectations and without any hidden costs.
There are pay-as-you-go solutions that, although they are apparently attractive, cannot be budgeted and therefore can lead to consumption 10 or 20 times higher than those initially budgeted at the end of the month.
Our business model is based exclusively on flat rates and not on consumption, i.e. there will be no additional costs of any kind other than the initially agreed monthly fee.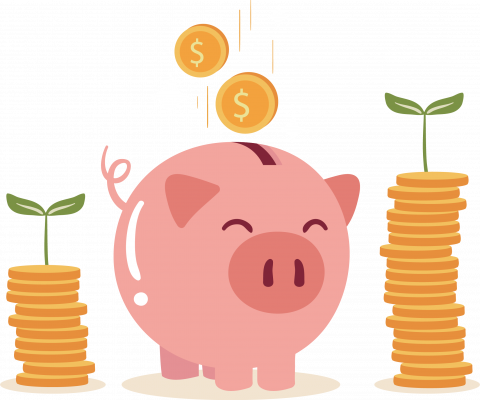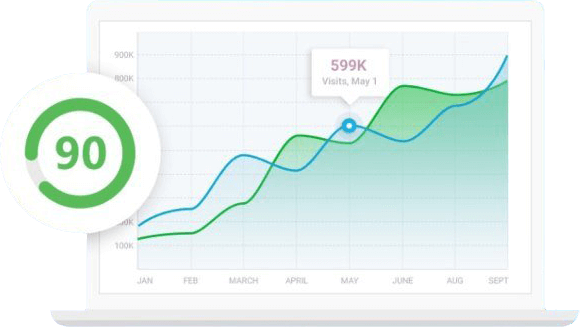 Improve your ranking on Google
A fast site also serves for better positioning.
The Google page experience update took place in June 2021 and i Core Web Vitals from simple Vanity Metrics they have become Ranking factors.
The main vital elements of the web are what Google calls "core web vitals" and they have been officially added to the list of ranking factors on which Google is transparent.
Last November Google announced that "Page Experience Ranking Signals for Google Search will launch in May 2021. This will combine Core Web Vitals and previous UX related signals ".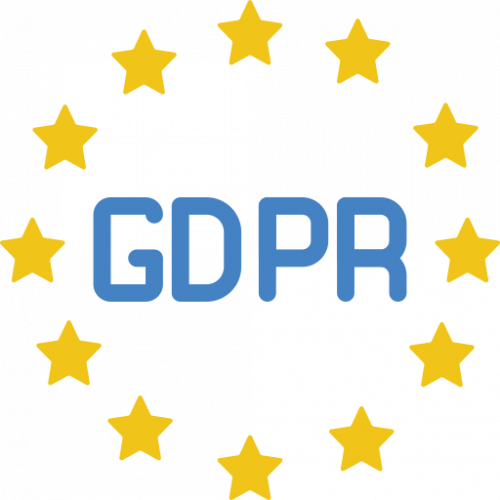 Compliant with GDPR regulations
Do not risk penalties for non-compliance with the GDPR regulation on data protection.
Our company complies with the GDPR regulation as it is a European company, with European Datacenters certified ISO 27001 and managed by personnel of European nationality and residence.
The data remain stored within the European borders as required by the Rules (EU) 2016/679 of the European Parliament and subsequent amendments.
From performance to 24/7 support, you can have it all!
You get excellent load time on each store, backed by the optimized hosting speed of Managed Magento.
Get fully automated daily backups with a 30 day retention period for your Magento.
Let's Encrypt free SSL certificate to build trust and improve your Magento rankings. Commercial certificates DV, EV optional.
European datacenter certified ISO 27001 and compliant with the GDPR regulation. Backup systems, redundant power supply, and over 7Terabit of global connectivity.
We will keep your Magento store safe and secure. DDOS Layer 3 and Layer 7 protection included in all hosting plans.
Varnish Cache, Memcached, REDIS.IO, NGINX, TCP BBR, PHP-FPM 7.1 / 7.2 / 7.3 / 7.4 / 8.0 / 8.1, Percona Server, for the best performance on the market.
The server-side configuration complies with SEO requests and Google AMP technologies, Facebook Instant Article, as well as the best known best practices.
Our team of Magento experts is available 24/24, 7 days a year, by phone, ticket and email.
A Magento hosting is a specific and optimized hosting for the execution of the Magento CMS and Magento 2 leader to create e-commerce. A Magento Hosting or a Magento 2 Hosting is based on a Linux operating system with a PHP interpreter and a MySQL Database served by an Apache or NGINX WebServer. Specific Magento Hostings have server-side configurations that use Enterprise-level caches such as Varnish, respecting the best practices recommended by Adobe, the parent company behind the development of Magento.
On the system assistance side, the technical figures are specialized in all Magento-related situations and the most common problems.
Some of the configurations at the timeout level at the cache and webserver level allow you to adequately manage the interfacing with management systems and the import of catalogs.
Can I put production sites on Managed Server?
Yes, our hosting is especially specific for production sites. We currently have hundreds of Magento and Magento 2 sites in production running.
Which versions of Magento do you support?
Probably all providing an environment with multiple versions of PHP from 5.3 to 8.1 and later that guarantee high compatibility with all versions.
All Magento and Magento 2 versions are currently supported.
How much traffic can you manage monthly and how many visitors per minute?
Our technology and our specific software stack for Magento is designed and tested to withstand over 10000 users per minute based on application efficiency and plugins used. Nominally and contractually, we guarantee 2000 users per minute on cached pages, although we have managed peaks of over 15000 users per minute without requiring additional costs from the customer who owns the Magento or Magento 2 site hosted by us.
Where are the Managed Servers located?
We use different locations according to different needs. Mainly over 95% of our infrastructure is allocated and managed in Germany and Finland with a small part managed in Italy on companies with Datacenter Tier V and with ISO27001 certification that meet the requirements relating to the GDPR and data security.
What Cache systems does the Magento Hosting you offer use?
Managed Server has developed a proprietary stack including Zend OpCache, Memcache, Redis.io as Object Storage and Varnish as server side Full Page Cache. All properly configured to work best with Magento and Magento 2 installations
The technologies used are specifically chosen on the basis of Adobe's best practices, as well as enterprise-level case studies of global publishing companies.
Does the hosting have FTP or shell access?
ManagedServer supports switching between the local development mode it uses git pushto transfer all code changes and a development mode to the server, which provides access to the codebase via SFTP.
Direct SSH access is supported, and it is also possible to interface directly with mysql, use CLI tools ( Terminus , drush , WP-CLI ) and SFTP files
Do you take care of data migration and site optimization?
Yes, we normally migrate the customer's data for free at night and without disruptions on the new machine and we proceed with the optimization of everything (file / database / mail) so that everything is perfectly functional.
Are you specialized in Magento and Magento 2 ?
Since about 2012 we have decided to verticalize our knowledge on CMS for slower, heavier but more fashionable ecommerce of the moment, namely Magento and Magento 2. Being by their nature problematic, our work and our optimization is certainly more evident and tangible in the most total satisfaction of the customer who finds himself moving from a slow and cumbersome site to a decidedly high-performance and snappy one.
Will there be backups? Will my data be safe?
In order to avoid any remote danger of hacker attacks, human error or accidental loss, we take care to make at least three daily backups with three different technologies in order to always have at least one usable backup available. In the case of blogs that produce a lot of content, we also provide hourly backups. We have the possibility, if required, to insure your business and your site with additional insurance for a coverage of up to ten thousand euros in the event of data loss. Firewall Hardware and DDOS mitigation systems make our service the flagship even for the most demanding customers who manage important business with revenues in the order of several million euros.
Do you have any types of prohibited products that you do not allow to be sold?
Our hosting service is very discreet and very liberal. We do not preclude or forbid the sale of particular product categories. We always invite the seller and the owner of the e-commerce to respect the laws and regulations in force, European and Italian. The product categories that require special precautions such as specific licenses are in any case under the complete and total responsibility of the e-commerce owner who indemnifies us.
Is the contract binding or can I cancel as much as I want?
All our contracts are valid for 12 months with monthly payment and are not binding except for the single month. You will therefore be able to use the server for a minimum of one month to be followed by the monthly renewal. Cancellation requires 30 days notice.
Will I be compliant with the GDPR regulation?
On May 25, 2018, the new General Data Protection Regulation (GDPR) came into force, a regulation with which the European Commission intends to standardize the protection of personal data of citizens of the European Union. The regulation applies to all companies that process data of European citizens, even if they are not based within the Union. Managed Server delivers its services by correctly applying the provisions of the new legislation (EU Regulation 2016/679).
They made use of our services and our know-how.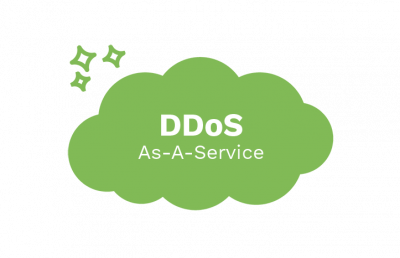 DDOS protection with Arbor Networks
& CloudFlare.