Managing technical requests can be very complex, especially if users decide to use the most diverse methods of reporting interventions and opening requests.
In this regard, applying one of the Pareto principles that we most appreciate, briefly summarized in "Do less and do better", we decided after the difficulty that emerged in receiving requests via email, Facebook, LinkedIN, by telephone, to adopt an online ticketing system for manage all aspects relating to reporting problems, requesting new features and more generally everything concerning the technical aspect of our current customers.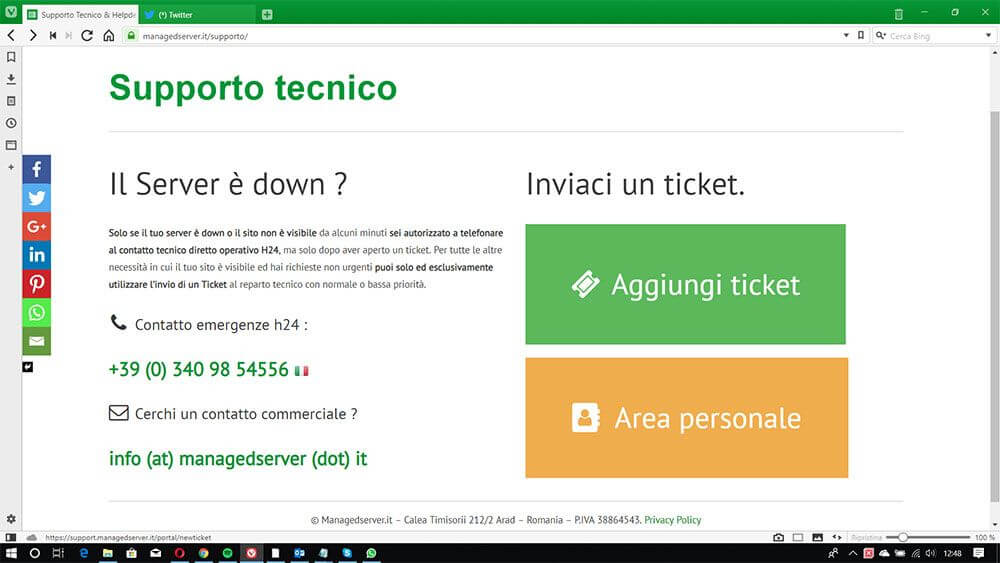 The main advantages:
The use of a ticketing system allows us to obtain advantages for both us and the customer:
No communication lost.
No mail not delivered or ended up in SPAM
Priority of the ticket based on urgency
Customer Archive History
Integration with Time tracking, CRM, and Newsletter systems.
We have therefore put into production after an initial test period the new technical support that you can find at this address:
https://managedserver.it/supporto
If you need to open technical requests, we invite you to no longer use the old forms of contact but only use tickets.
Thank you.