Table of contents of the article:
In recent years, with the expansion of online commerce and businesses, there has been a boom of low cost hosting providers who promise to provide quality service at affordable prices. With monthly fees of just 30 or 60 euros, these providers offer a wide range of options for hosting websites and provide adequate customer support to meet the needs of their customers. As the demand for affordable and convenient hosting options has increased, these low-cost hosting providers have become increasingly popular, offering affordable options for those looking to start a website or expand their online presence. However, as in any field, it is important to carefully consider the choice and carefully evaluate the services offered, in order to avoid surprises and future problems.
For many years, we have specialized in providing hosting services and from 2005 to 2016 with an old brand (DREAMSNET.IT ed) we wanted to experiment for over 10 years, the low cost market convinced that we would certainly have had many customers who would have gladly spent little to have a service that still offered an online presence. We have therefore had numerous experiences as hosting providers and during this period, we have witnessed a number of cases which clearly demonstrate that offering low cost hosting services is not beneficial to anyone.
The first problem is that many low cost hosting providers tend to sell their services as if they were products, based exclusively on the advantageous price. However, hosting services are not products that, once purchased, are over there, but are actually complex services that require not only more or less occasional communication between customer and supplier, but also considerable technical expertise to be managed efficiently. and above all they require interfacing with many customers even for the most disparate and irrelevant causes which in any case require the vision and participation of the hosting provider.
Low cost hosting may seem like a great solution for those who want to start a website without breaking the bank, but in reality it can be a nightmare for both the hosting provider and the customer.
Selling Hosting Low cost and disadvantages for Hosting.
Many entrepreneurs who decide to open a low cost hosting business commit the mistake of thinking that by offering low prices, they will be able to compete effectively on the market and to conquer a large number of customers who will bring them profits and profits. In reality, this marketing strategy based on the long tail, i.e. trying to capture a large number of customers even at low prices, does not always prove successful.
First, low prices usually mean lower operating costs and, consequently, lower quality services and support. This can lead to customer dissatisfaction and loss of reputation for the company. Furthermore, too low a price offer can also arouse suspicion about the quality of the services offered and therefore discourage customers from choosing the company.
Secondly, competition in the hosting market is very high and low-cost hosting providers have to compete with companies that offer higher quality services at similar or even lower prices. In this case it becomes difficult to attract and keep customers.
Selling low cost hosting services means having low margins and limited earnings regardless of the sales volume. Let's take for example the case of a hosting plan that costs 40 euros a year: after deducting the costs of registering or renewing the domain name and operating costs (such as server space and electricity), there are less than 25 euros taxes. If we consider that 25 euros should correspond to about 15 minutes of work by a professional system administrator, it becomes clear how difficult it is to sustain an entrepreneurial activity with such low earnings.
Let's imagine those hosting providers who make the "free site and mail migration included for free" , means at best investing in slow FTP and closed SSH ports, forgotten passwords, imapsync not working and mailboxes without IMAP, investing 2 hours to onboard the customer. With a labor cost of 30 euros per hour, it means that a supplier who sells the Hosting service for 60 euros a year has already made a loss, and for those who think it's just an investment to then "make up" from the second or from the third year, read on.
Respond to tickets or unrelated help requests.
Furthermore, the nature of the hosting service also leads to customer support costs. Responding to a ticket, an email or a phone call, perhaps for problems not within its competence, such as an inexperienced user who does not know how to configure their email account on Outlook or on the new iPhone, can represent a significant burden for the supplier of hosting, and frustrate the entrepreneurial and professional efforts.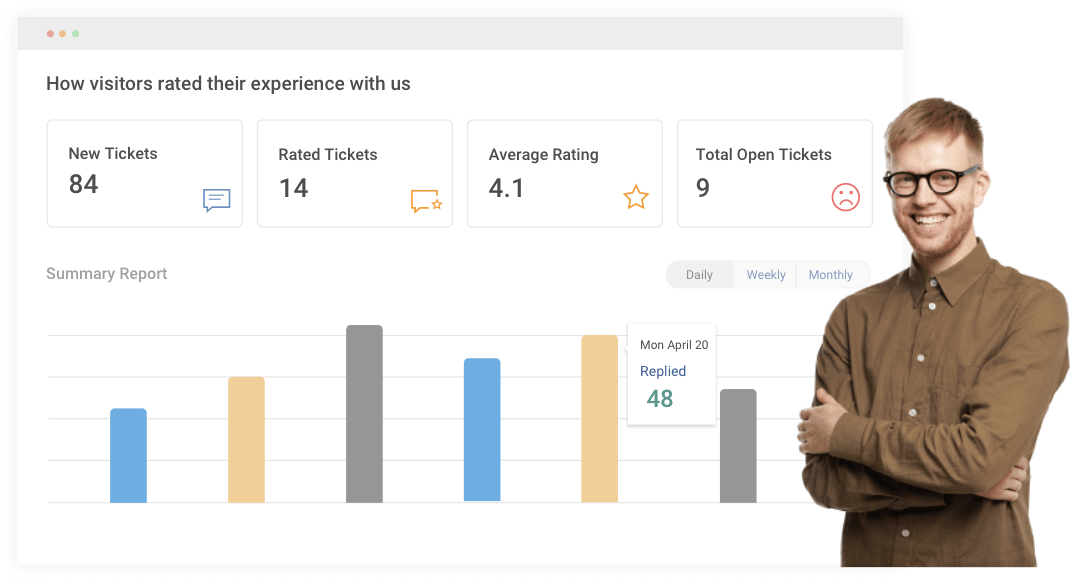 You, as a payer, always expect some level of support from your hosting provider. However, there are some hosting providers that include contractual clauses that exclude the help or supervision of the hosting provider in setting up services such as the mailbox on the customer's devices.
This can cause frustration and dissatisfaction for the customer who, despite having paid for the hosting service, feels ignored or duped when seeking help to solve a problem. In these cases, the customer may feel inclined to change supplier and lose confidence in the service purchased.
You will only ever be a supplier of little value and chosen only for the price.
The typical profile of those who choose and buy low cost hosting is that of a person with poor entrepreneurial skills who has not yet understood the importance of a quality online presence. These people often look only at the price when choosing a low cost hosting, without worrying about the features and services offered.
These customers tend to easily switch providers looking for even lower prices, without considering the important aspects such as website speed and stability, data protection, technical support and search engine rankings. Terms like core web vitals, pagespeed score, time to first byte, ranking signals, ranking and indexing are unknown words to them, and they don't expect anything significant from their cheap website.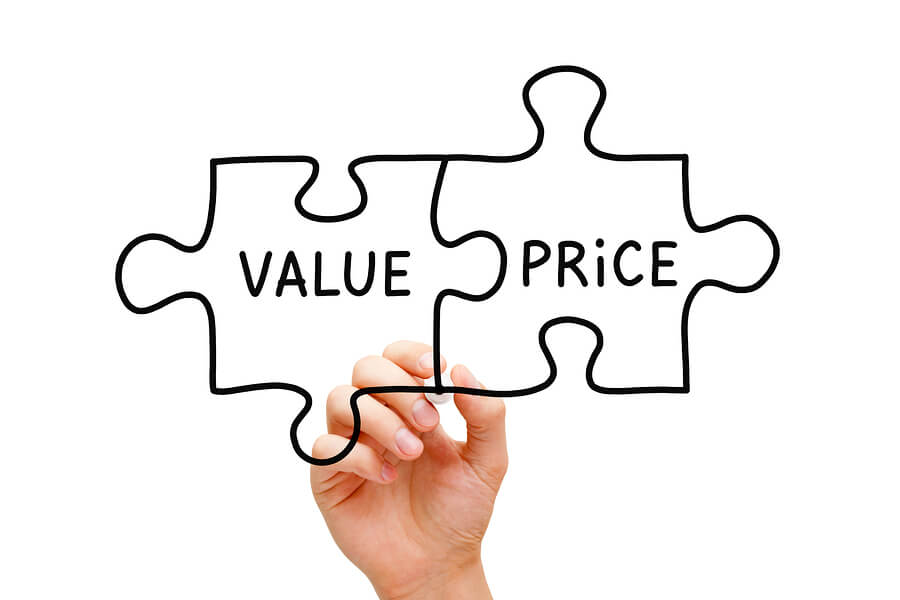 In this sense, the value of your hosting for these people is practically zero and non-existent. The fact that a company or business has a website does not automatically mean that this website itself generates profit or benefits. For this reason, it is important that anyone intending to create an online presence understands the importance of a quality website and the need to invest in quality hosting.
Whoever buys low cost has usually failed even before starting.
The entrepreneurial mindset is the basis of the success or failure of a project or business. As entrepreneurs, it is important to understand the difference between expenditure and investment and to be able to distinguish what costs are necessary for the success of your project. Many entrepreneurs, especially beginners, tend to see the cost of quality hosting only as an unnecessary expense, without realizing that this instead represents a fundamental investment to guarantee the stability, security and visibility of their website.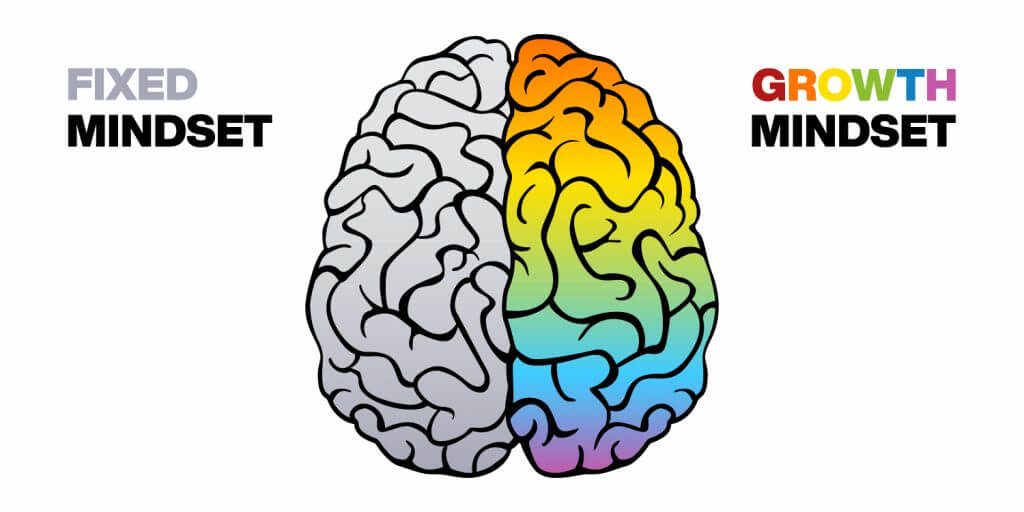 The wrong approach of considering hosting as an unnecessary expense is usually reflected in other areas of the business as well, and can lead to project failure. For example, an entrepreneur who does not see the importance of investing in adequate online promotion will never reach his audience of potential customers and his business will not be successful. Similarly, a company that does not invest in training for its employees will not be able to develop the skills necessary to compete in the market.
A low cost project is normally destined to die low cost in a very short time and hence make the renewal of the service fail, and therefore immediately die the idea of ​​being able to make a loss in the first year and then make up for it in the following years .
Do not stand out from the market of hosting providers with similar or practically identical offers.
Today, unlike a decade ago, it's much easier to start a low-cost hosting business. As datacenter availability and competitiveness increase, rent Dedicated Servers and configuring a web control panel like Plesk or cPanel has become simple and accessible even for entrepreneurs with little technical experience. Furthermore, using open-source solutions such as WordPress and WHMCS allows you to easily create a website and a control panel for managing customers.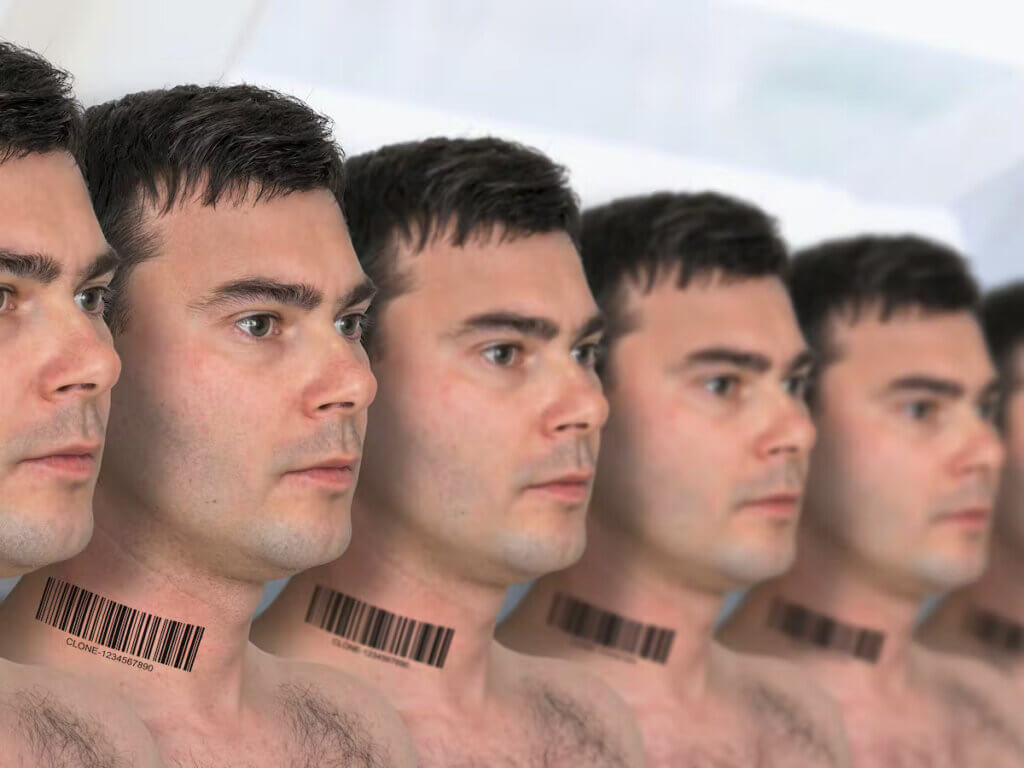 However, with the growing competition on the market, the offers of low cost hosting services tend to become more and more similar to each other, with practically identical features, performance and assistance. In this context, it becomes difficult for a low cost hosting provider to stand out from the competition and offer added value in the eyes of its customers, who often choose a provider only based on the price.
This will lead to a very high turnover of customers with all the problems already discussed.
Little margin, little budget for advertising and sales.
Having little margin and little revenue from the sale of hosting services also means having little budget available to invest in advertising actions and marketing campaigns. This can be a big deal for a business, as promotion and advertising are key to acquiring new customers and getting awareness of your services.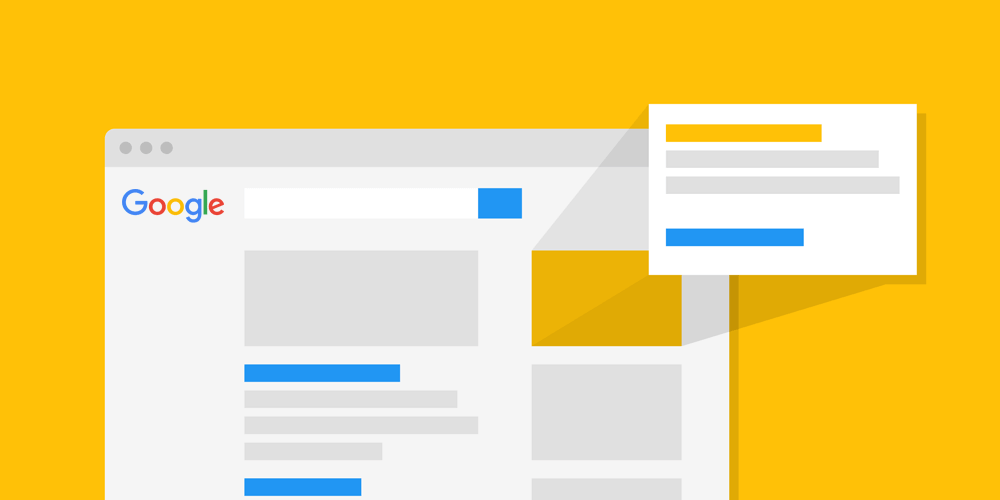 Usually, advertising platforms such as Google AdSense and Facebook allow you to create targeted and personalized marketing campaigns, but they also have high costs. In a situation where margins are low and revenues are limited, there isn't much room to invest in these types of campaigns. This means that the company may find it difficult to reach a large audience and publicize its services, which can affect the company's long-term growth and survival.
For example, if we have a cost per lead of 20 euros, and the low cost hosting that we previously evaluated costs 40, we subtract the cost of the domain, we subtract the cost of the lead, we find a margin of 10 euros which it must at least guarantee customer onboarding activities, which if it were 2 hours, we are talking about working at 5 euros per hour.
You expose yourself to very costly legal and judicial risks.
A hosting provider is a company that provides space on a server to host websites and other online content. As a service provider, the hosting provider has various legal responsibilities to its customers and to the network in general.
First, the hosting provider is responsible for ensuring that the content hosted on their servers complies with applicable laws and regulations. This means that, if a customer uses the service to spread illegal or offensive content, the hosting provider could be held accountable before the judicial authorities. For this reason, many hosting providers have a "zero tolerance" policy for illegal content and can immediately remove any content that violates the laws or regulations.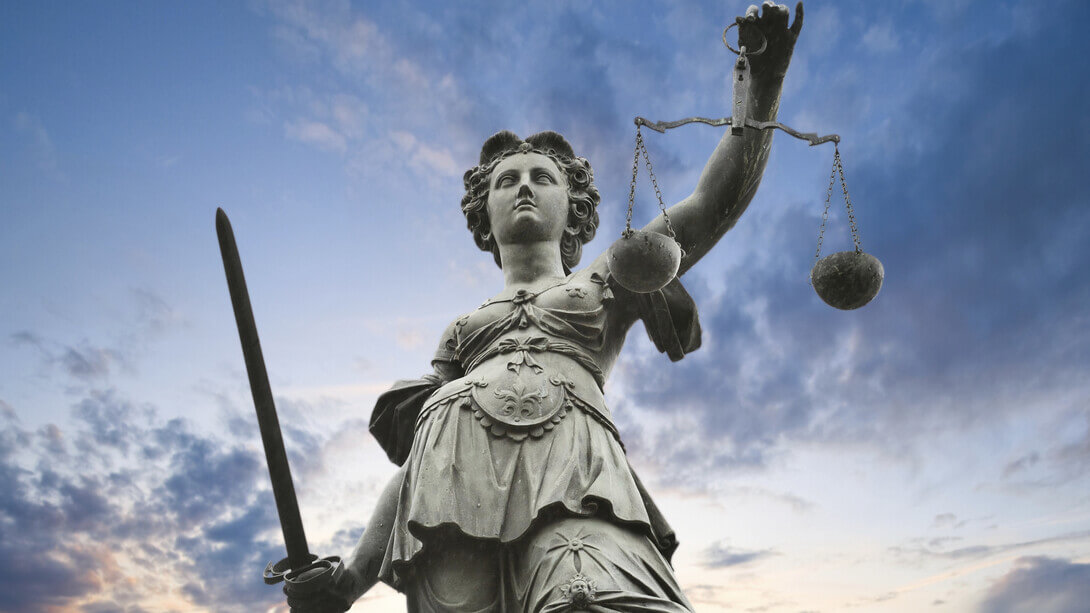 Secondly, the hosting provider is responsible for ensuring that their servers are protected against cyber attacks and other security threats. If servers are compromised and customer data is stolen or damaged, the hosting provider could be held liable. For this reason, many hosting providers invest in advanced security technologies and experienced personnel to protect their servers.
Thirdly, the hosting provider has a responsibility to provide quality and reliable service to its customers. If customers are not satisfied with the service or if there are technical problems causing the site to go down, the hosting provider could be held liable. For this reason, many hosting providers offer availability and uptime guarantees and are constantly working to improve the quality of the service.
Regardless of their respective rights and duties, even "reckless" users who think they have rights not covered by the stipulated contracts rarely happen. In this case, a dispute is encountered which, in the event of a lack of extrajudicial negotiation, can lead to a real legal dispute, with very high legal costs.
It seems stupid and uneconomical to expose ourselves to such risks for a profit of a few euros a month.
Buying Low Cost Hosting and disadvantages for the buyer.
Firstly, there are many low-cost hosting providers that offer services at incredibly low prices, but often these prices hide a number of hidden costs, such as data transfer costs or server configuration costs and therefore it would already be questionable to talk about low cost. Also, many of these providers use shared servers, which means that the customer's website shares disk space and bandwidth with many other websites. This can cause speed and site availability issues, as all shared websites use the same resources.
For customers, low cost hosting may seem like a great solution, but it often results in its own set of problems. For example, websites hosted on shared servers can be slow and unavailable due to many websites sharing the same resources. Also, many low cost hosting providers do not offer adequate customer support which means that customers are forced to resolve issues on their own.
Furthermore, low-cost hosting providers can use over-selling techniques, i.e. sell more resources than those actually available, causing server stability and availability problems and increasing cyber security risks.
Lack of quality features and characteristics.
When choosing a low cost hosting service, it is important to keep in mind that you cannot expect to get quality features and functionalities like Brotli, HTTP/3, Varnish, WebP format images, fast response times (TTFB) or backups with duplicate copy and retention of months. The service you receive is proportional to the cost and, as a rule, when you spend little, you get an online presence that does not meet the quality standards required by both users and search engines.
For example, a low-cost ecommerce could have a slow loading speed and a bad user experience, making customers flee already on the first page. Similarly, a slow website can scare Google's crawlers, increasing crawl times and making it difficult to index content. This means that your editorial or data entry effort could be wasted, making it difficult for your potential customers to find your website via search engines.
Lack of specific support.
When choosing a low cost hosting plan, it is important to keep in mind that you cannot expect a high level of support for issues that are not strictly related to the features included in the contract. For example, problems with emails, problems with smartphones, slow speed of the site, hacker attacks, defacement, often do not receive support from the hosting provider and in those cases you have to resort to specialized external figures, which can be much more expensive compared to the chosen low-cost hosting plan, also making the convenience and initial savings disappear.
Sometimes it also happens that low cost hosting providers who offer reselling services on Dedicated Servers with Plesk or cPanel, they may not have the skills and technical expertise to handle more complex situations. This means that in the event of a serious problem, such as a DDoS attack, system failure, or human error, they may not be able to provide adequate support and risk leaving the site offline or completely lost.
In particular, you should pay attention to handyman web agencies that claim to also offer hosting services, but who don't actually have qualified systems engineers on their staff. These agencies often lack the expertise to handle complex situations and may not be able to ensure high availability and security of the service.
It's important to be aware that when choosing a low-cost hosting plan, you also have to accept compromises in terms of features and support. If you have specific needs or want a higher level of security and assistance, it is better to opt for a more expensive hosting plan with more features and greater assistance.
In conclusion
A low cost hosting service does not represent an advantage for both the provider and the customer. In reality, it only satisfies the demand of those who, without a real need, decide to have a website for pure fashion. However, it is always better to rely on professional and high-performance hosting companies, specialized in web performance, in order to have a website that can bring profits and not just a mere showcase site that generates only small costs but a great waste of time. Opting for professional hosting solutions guarantees greater site stability, security and scalability, as well as the possibility of obtaining an optimal user experience for your visitors and search engines.
Finally, it is important to consider that the hosting sector requires high technical specialization, advanced skills in server management and continuous updating to ensure high availability and security of hosted websites. All of this requires investments in infrastructure and highly qualified personnel, which are not compatible with a low-price offer.
In general, it is always better to focus on the quality and reliability of the service offered rather than on low prices, in order to have a better chance of long-term success, both for customer satisfaction and for the company's profitability.