Table of contents of the article:
DELL, Lenovo and Apple notebooks are very popular among professional systems engineers. This is due to a number of factors, such as the quality of the products, the configuration options available and the availability of specialized technical assistance.
DELL and Lenovo are two manufacturers that offer a wide range of notebooks for system administrators, with different configuration options based on individual needs. Their products are often praised for their reliability and easy repairability, making them ideal for use in corporate environments. Additionally, both manufacturers offer Onsite and Next Business Day (NBD) service options as part of their warranty packages, which is important for systems engineers who need to deal with issues quickly.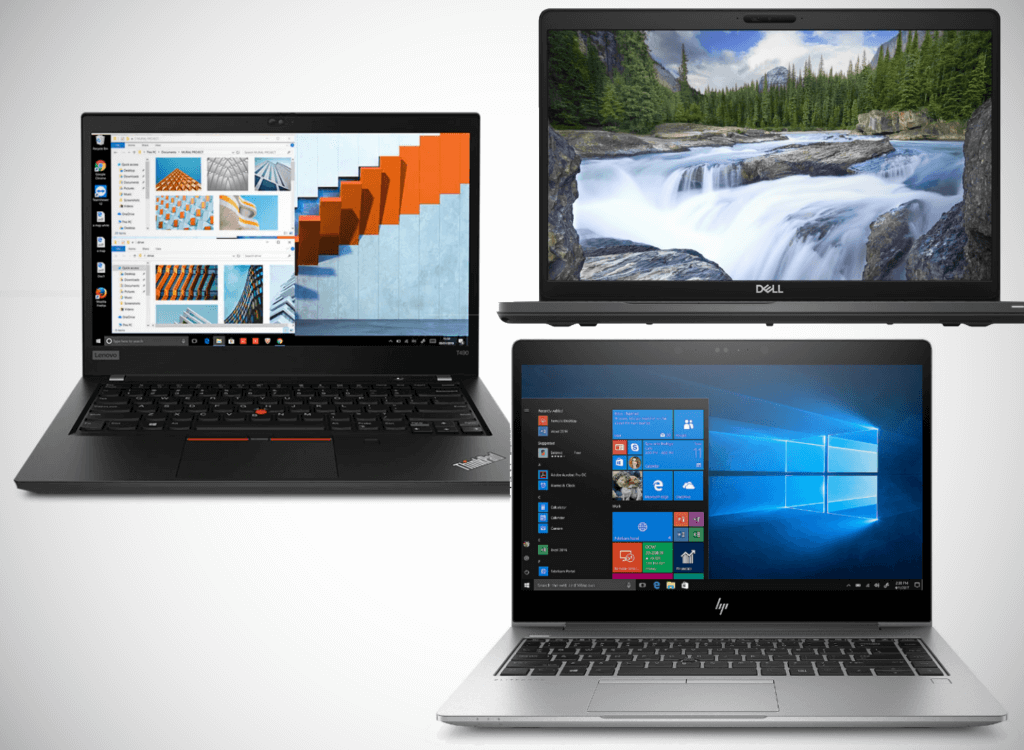 Apple it is also a very popular producer among systems engineers, however does not offer NBD or onsite service options for its notebooks. MacBooks are prized for their build quality and high performance, and are often used in design and creative environments. However, the lack of NBD and onsite support options can be a drawback for system administrators who need to handle issues in a timely manner.
When looking for an ideal notebook for a systems engineer, there are some features that need to be considered with particular attention. First, it is important that the device is easily portable, so that it can be easily carried around the company or for onsite interventions. Also, the smaller size can be an advantage, as a smaller notebook will be easier to carry and use in confined spaces.
Battery life is also an important factor to consider, as a systems engineer may need to work long hours away from a power outlet. A battery with a longer autonomy will ensure that the notebook can be used throughout the day without needing to be recharged.
Onsite support versus RMA shipping
Another important feature is the onsite assistance, which allows the technician to intervene directly at the customer's site to solve problems. It is also important to check if the manufacturer offers a NBD (Next Business Day) guarantee, which guarantees the repair or replacement of the notebook within the next business day in case of failure.
Manufacturers like DELL and LENOVO often offer onsite and NBD service options as part of their warranty packages. However, it's important to note that Apple does not offer NBD and onsite service options for its notebooks. Instead, in case of problems with a MacBook, it is necessary to send the device to the Apple service center through an RMA (Return Merchandise Authorization) procedure. This can be problematic for a systems engineer, as it requires sending the data on the device to the service center, which could compromise the privacy of the data.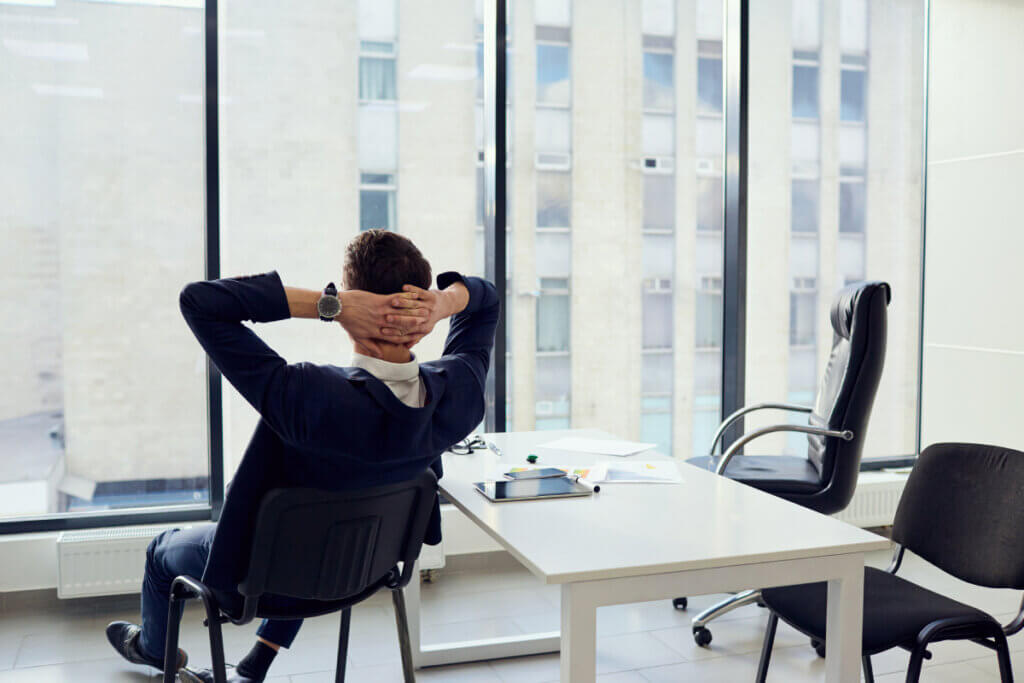 Data security is an important concern when sending a device for Return Merchandise Authorization (RMA) service. Data on your device, such as photos, documents, and personal information, may be reviewed by service technicians during the repair process. If this data is not properly protected, it could be exposed to security risks such as data theft or unauthorized access.
A 2018 study published in the journal "Computers & Security" looked at data security during the RMA repair process at several consumer electronics manufacturers. The investigation found that many manufacturers did not take adequate steps to protect customer data during repairs. For example, some manufacturers didn't erase data from repaired devices before returning them to customers, which could expose you to security risks.
Additionally, a 2017 report released by cybersecurity firm Kromtech found that some third-party service centers weren't taking adequate steps to protect customer data during repairs. For example, some service centers didn't use secure erase software to wipe data from devices, which could make it easier for hackers or bad guys to recover data.
How does DELL On Site Support work?
Dell's Onsite Warranty Repair Service for Dell products gives you the ability to have your devices repaired at your location, eliminating the need to send the product to a service center. Onsite service is performed by Dell-trained and authorized technicians who travel to the customer's site to carry out repairs.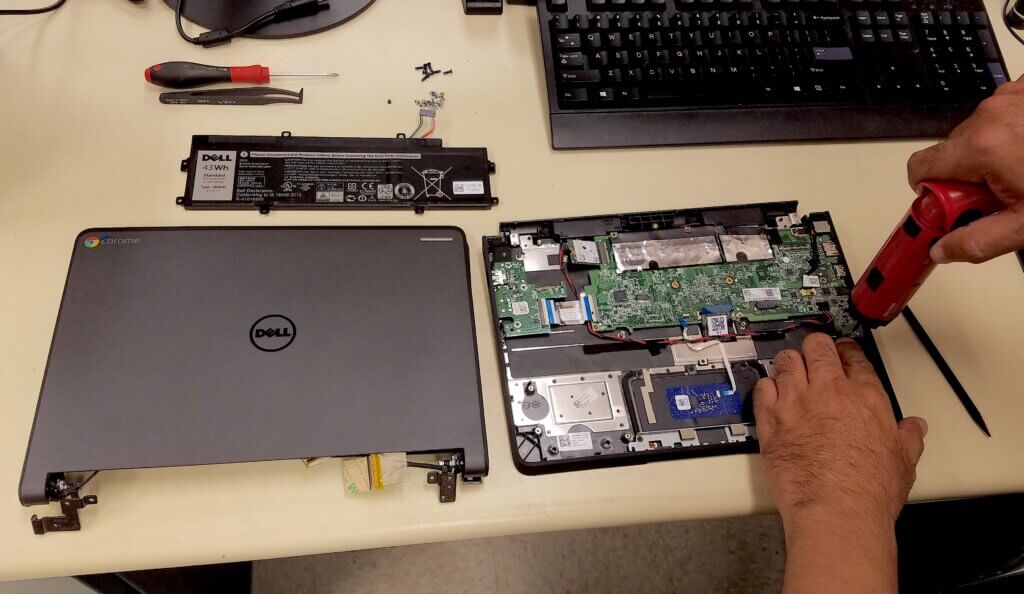 The work that the Dell technician performs during an Onsite Service visit depends on the problem encountered on the device. In general, the technician will perform a complete diagnosis of the device to find the cause of the problem and proceed with the necessary repair. Repairs may include replacing defective hardware components, updating software, or configuring your device.
To ensure that the technician has all the spare parts needed to carry out the repair, Dell employs a spare parts management system. The technician will place a repair reservation and Dell will ship the necessary replacement parts directly to the customer's site prior to the intervention. This way, the technician will have everything needed to carry out the repair efficiently and in a timely manner.
Faster business continuity and repair times
A next business day (NBD) onsite repair has several advantages over a Return Merchandise Authorization (RMA) shipment. First, timescales are generally faster with an NBD onsite intervention. Instead of having to wait for the time it takes to ship the device to the service center and return it, the technician can go directly to the customer's site to resolve the problem. This can mean faster repair times and less time wasted waiting.
Additionally, an NBD onsite intervention can help ensure business continuity. If the device in question is critical to the operation of the business, timely repair can be critical to avoid business disruption. Instead, with RMA shipping, the device can be unusable for a longer period of time, which can break business continuity.
In addition to the features mentioned, there are other factors to consider when choosing a notebook for a systems engineer. For example, it's important to make sure your device has enough RAM and storage space to handle your intensive workloads. In addition, it is important to ensure that the notebook has adequate ports and connectivity for use in a corporate environment.
Avoid buying a new notebook while yours is undergoing RMA repair.
Having next business day onsite assistance can be very useful in case of problems with your notebook. If your device needs to be sent in for repair through a Return Merchandise Authorization (RMA) process, this can take some time, often over two weeks. In this period, it would be difficult to do without the notebook to carry out one's daily activities.
Next business day onsite assistance allows you to have a specialized technician come to your office or home the next business day after the problem occurs, thus avoiding having to buy a new device in the meantime. In this way, you can continue working without interruptions and without having to spend money on the purchase of a new notebook.
Plus, Next Business Day Onsite Service offers the convenience of not having to transport the device to a service center, saving you time and effort. Therefore, in the event of problems with your notebook, next business day onsite assistance represents a practical and convenient solution.
Increase the perception of professionalism of the IT professional
The habit doesn't make the monk… but it helps to say mass.
Perhaps at the time of the lockdown and smart working some concepts of physicality in presence were fortunately lost, replacing the 2-hour journey for a call with a very simple call on Google Meet or Zoom; however, face-to-face meetings are not completely dead, especially when you find yourself doing on-site systems engineering at customer offices.
Taking great care of the appearance, branded shirts, quality classic Italian shoes and an elegant suit to then show off a gaming computer with improbable shapes and colored lights on the oval glass table in the meeting room.
Even the eye wants its part and wanting to present yourself with a professional approach also means showing off a notebook and a brand that is in line with the collective imagination of the IT consultant.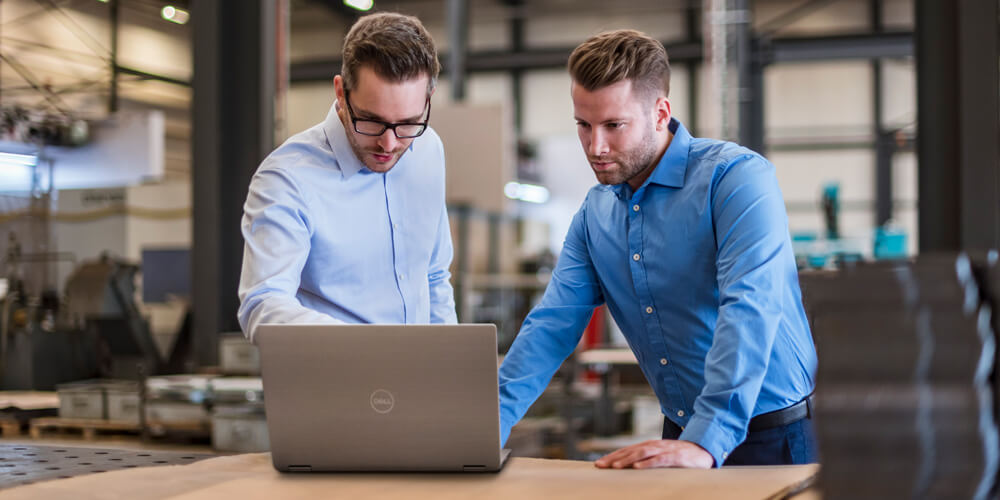 Laptop brands such as Dell and Thinkpad are perceived as more valuable and professional than other brands such as ASUS, HP or Acer, as they have historically been associated with professional use and reliability. Dell and Thinkpads, for example, have been used by businesses and professionals for many years for their durability and reliability.
On the other hand, brands like ASUS, HP or Acer are more commonly associated with home use and gaming and don't have the same reputation for reliability and professionalism as Dell and Thinkpads.
Laptop brands like Dell and Thinkpad can increase and improve the owner's perception of professionalism and competence for several reasons. First, these brands have long been associated with professional use and reliability. Owning a Dell notebook or Thinkpad can therefore convey the idea that the owner is a serious and reliable professional. Also, these brands usually offer better customer support than other brands, which can be important for those who need technical support for their professional activity. A user using a Dell notebook or Thinkpad can therefore be perceived as a user who has made an informed choice and who values ​​reliability and technical support. Also, the Dell and Thinkpad brands are often associated with large companies and organizations, which can give the impression that the owner is a high-level professional working in a similar environment. In summary, owning a Dell notebook or Thinkpad can increase the owner's perception of professionalism and competence, as it conveys the idea that the owner is a serious, reliable professional who values ​​reliability and technical support.
However, it is important to note that it is not the notebook itself that determines the competence and professionalism of a consultant, but it is the competence and skills of the consultant himself that determine his level of professionalism.
Certified laptops for Ubuntu Linux.
DELL for example has obtained the certification Ubuntu Linux for its notebooks through a detailed and rigorous process.
First, Dell has been working closely with the Ubuntu community to ensure that their notebooks meet the compatibility requirements set by the community. This includes checking driver compatibility for hardware components such as graphics cards, network cards, and input devices, as well as verifying the functionality of important features such as power management and security.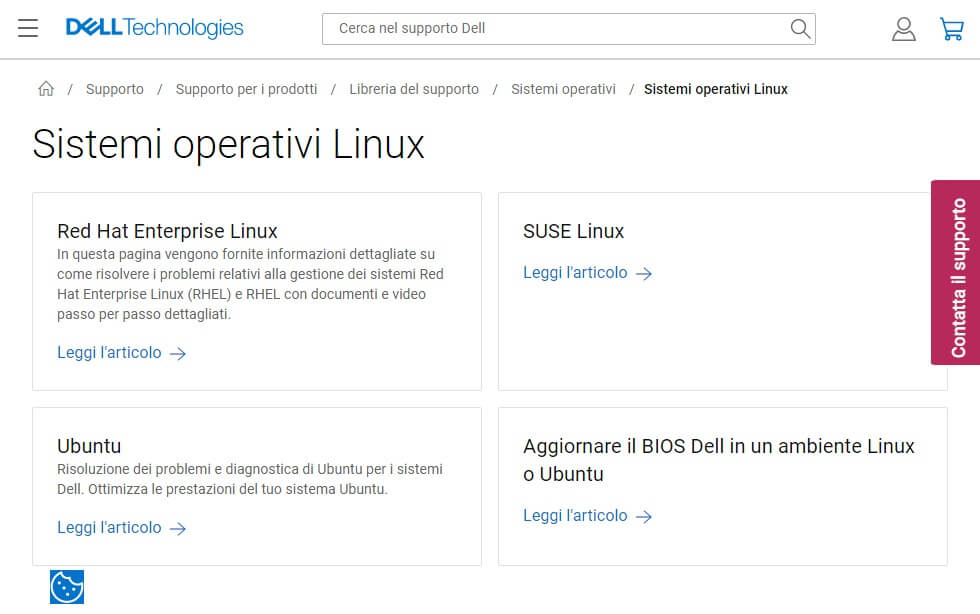 Second, Dell had to demonstrate that its laptops can run Ubuntu Linux stably and reliably by passing community-mandated performance and stability tests. These tests were performed on a variety of hardware and software configurations to ensure maximum compatibility.
Finally, Dell had to demonstrate that it has adequate support in place for users running Ubuntu Linux on their notebooks, offering documentation, guides and technical assistance to help users configure and use their devices optimally.
Through this detailed and rigorous process, Dell has managed to obtain Ubuntu Linux certification for their notebooks, demonstrating their compatibility, reliability and support for the use of this popular Linux distribution.
A brief mention of the software kit between Windows, Linux and Apple systems
The term system administrator can be used generically to indicate a person who deals with the management and maintenance of computer systems. In this sense, a system administrator could work with both Windows and Linux operating systems.
However, if you want to talk about a system administrator who mainly deals with Linux operating systems, the software kit becomes very important for productivity. One of the most useful tools for a Linux system administrator is Mobaxterm, a platform that offers a set of advanced features for managing Linux systems from a Windows environment.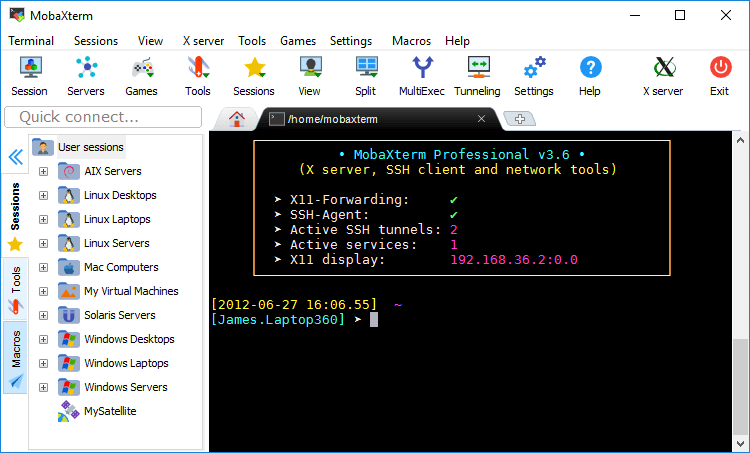 Mobaxterm includes a number of server management tools, such as the integrated SSH client, X11 terminal, support for secure file transmission with SFTP, and support for remote access via RDP and VNC. Furthermore, Mobaxterm also includes a number of tools for code development, such as the GDB debugger, the GCC compiler and support for numerous programming languages ​​such as C, C++, Python, Ruby and others.
Another advantage of Mobaxterm is that it is available for both Windows and Linux, which means that you can use the same tool on both operating systems. However, Mobaxterm is not available to Apple, which means that for a system administrator who works primarily with macOS operating systems it may be more difficult to achieve the same levels of productivity.
Conclusions
Having evaluated for years the quality of hardware manufacturing and on-site technical support, as well as the value for money of the two main contenders between DELL and Lenovo, in Managed Server we have chosen DELL as a supplier of notebooks for professional use, finding in the product and in the service a very important added value for a company that needs to avoid setbacks and hardware problems.
In conclusion, it is important to keep in mind that the information in this article is the result of personal considerations that emerged in over 15 years of work as a Linux system administrator and hosting provider. It is not about absolute truths, but about a point of view based on personal experience. Every sysadmin has their own preferences and opinions about different tools and operating systems, and what works for one person may not be the best choice for another. However, I hope this information can be useful as a starting point for those interested in the world of computer systems.