Table of contents of the article:
If you are wondering how much it can cost to host a WordPress site with 45 million unique visitors per month, with peaks of 40 thousand users per minute, with 100Gb of disk space, you will have a nice surprise in understanding the costs of some specialized and renowned global suppliers. in WordPress hosting for high traffic sites. It may seem trivial to give such an example thinking "but my traffic is infinitely lower", but it is a brilliant exercise in style to understand what the costs are out there.
To do this we necessarily had to play dirty, pretending to be potential customers interested in receiving a quote to be hosted on their Hosting service.
To this end we remained vague, pasting a photo in which they are seen about 7 MILLION unique visitors in just 5 days and therefore calculating the estimate over 30 days for an estimated volume of 45 million unique visitors.
To be clear, we are talking about the forty-fifth most visited website in Italy, and among the first 1800s in the world.
The trend and the data mentioned are also confirmed by similarweb.com. Obviously for reasons of privacy and professionalism we cannot reveal the name of the mysterious customer.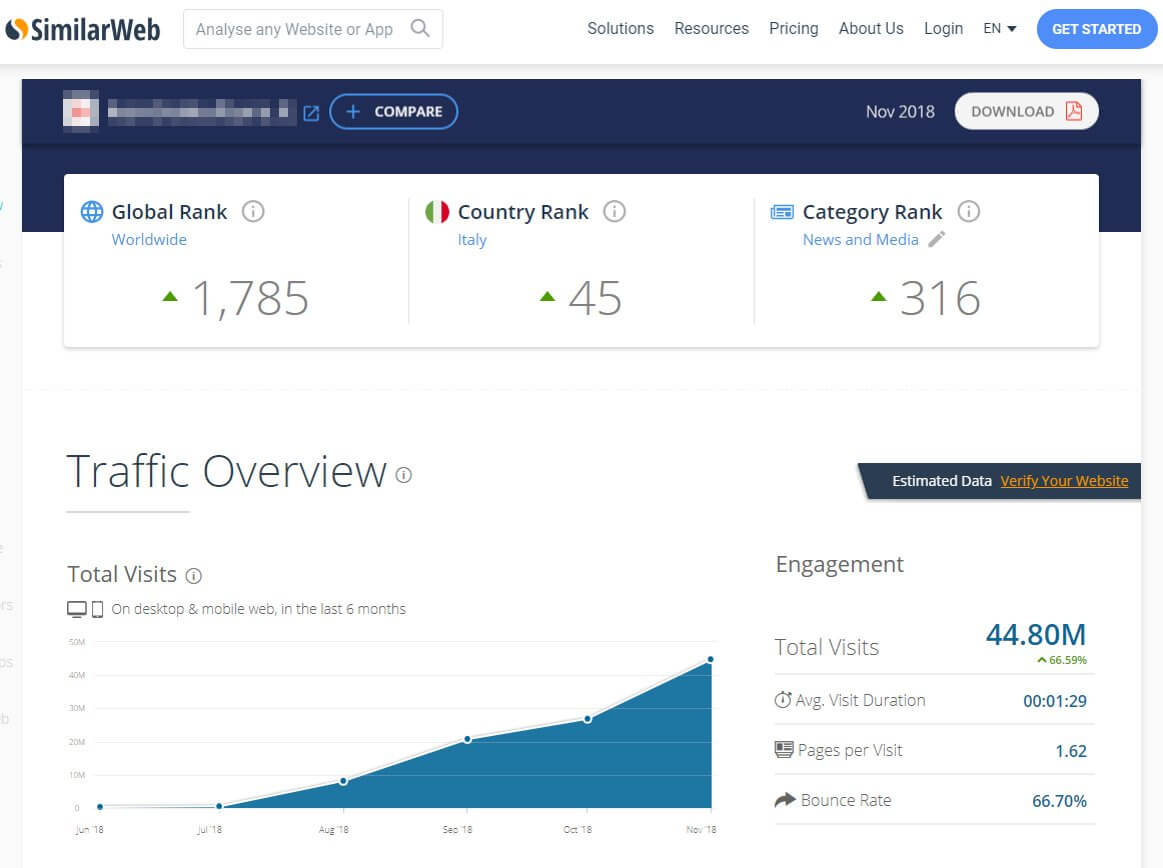 Obviously the screenshot, sent to their online support is absolutely real. These are real numbers of one of our very satisfied customer who makes this traffic:

FlyWheel alternative
After the first exchanges with their support (really very friendly and willing to explain the characteristics of their plans) we tend to try to know a price range to host a similar site, that is a Hosting for a viral blog made in WordPress, and after some clarifications regarding the understanding of user areas, ecommerce, which in this case were not present as a read-only editorial blog, the support comforts us by saying that caching can help us.
They know their stuff, no doubt as few other services do High-traffic, high-performance WordPress hosting, but we come to the price, which as expressly requested could be in a "Range", which we would then eventually discuss.
In fact, after having kindly put us on hold, the support offered us three plans, of which the price you can read at the end of the following screenshots that we wanted to collect to document the discussion as transparently as possible.

What you can read in the image that the support sent us is exactly this one you find below: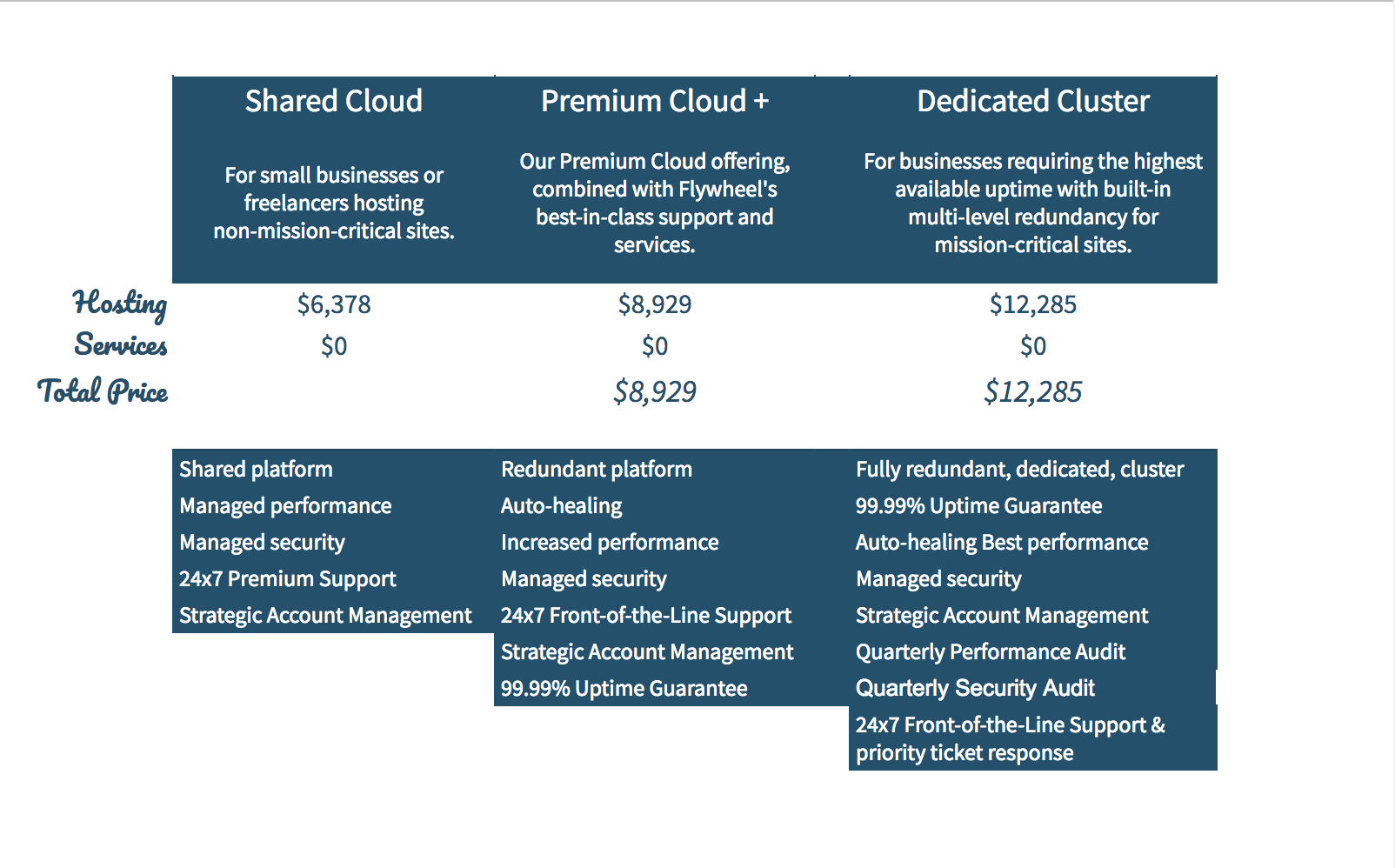 You read that right. From 6 THOUSAND to 12 THOUSAND US dollars PER MONTH.
These are roughly the amount you'd spend to keep a high-traffic WordPress site online on these specialized overseas services.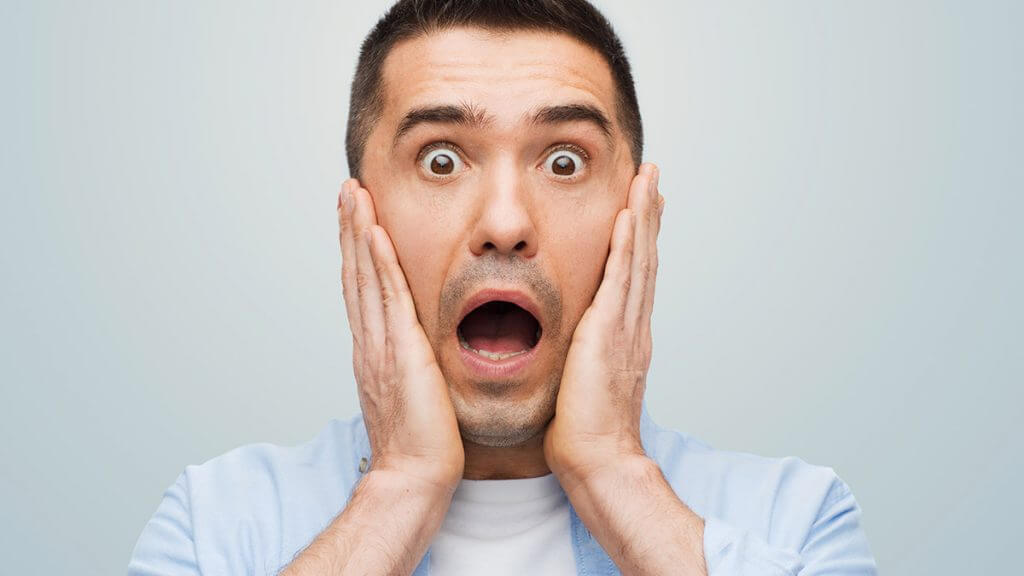 Kinsta alternative or WPEngine alternative
We will not blame their prices and their choice of being very expensive on the market, for a whole series of non-trivial reasons, first of all the difference in the cost of IT services in the US and in other countries other than Italy, or secondarily also to salary remuneration of specialist figures such as systems engineers and network experts unlike contracts with Italian metalworkers, but it should be noted that you can really save important figures if you rely on companies like ours that usually offer the highest quality at absolutely competitive costs, in this about a tenth of what we read.
It must in fact be said that our current client of 45 million unique visitors per month is hosted on a managed solution which could be very similar to the intermediate proposal of $ 9000 per month they sent us.
The solution with which we provide WordPress hosting to our customer is dedicated, that is a dedicated server with managed support, assistance on blocking problems H24, triple backup, monitoring, optimization, and at a cost of less than 1000 euros per month.
This means at best a saving of about 90 dollars a year, and at worst the impossibility of not being able to put an editorial project online that is giving enormous satisfaction to the current owners.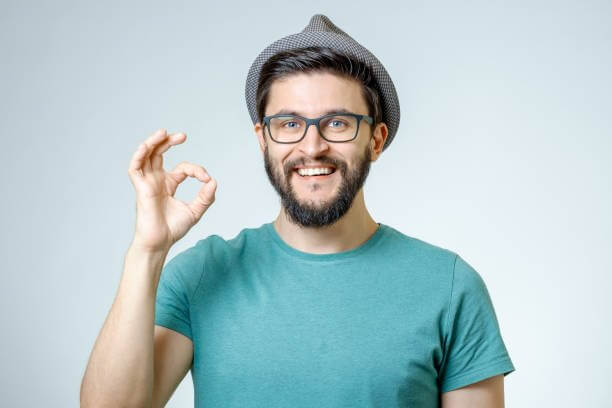 Update to April
They let us know from the owner of the website in question that after the passage on our hosting, our optimizations together with the exhausting work of the editorial staff, the Google algorithm has rewarded the site with an almost doubled number of visits.
In fact, in the month of April the WordPress site went from about 50 million visitors per month to over 85 million per month as shown by the Google Analytics statistics below which includes both normal and AMP traffic.
Obviously always online and at maximum performance.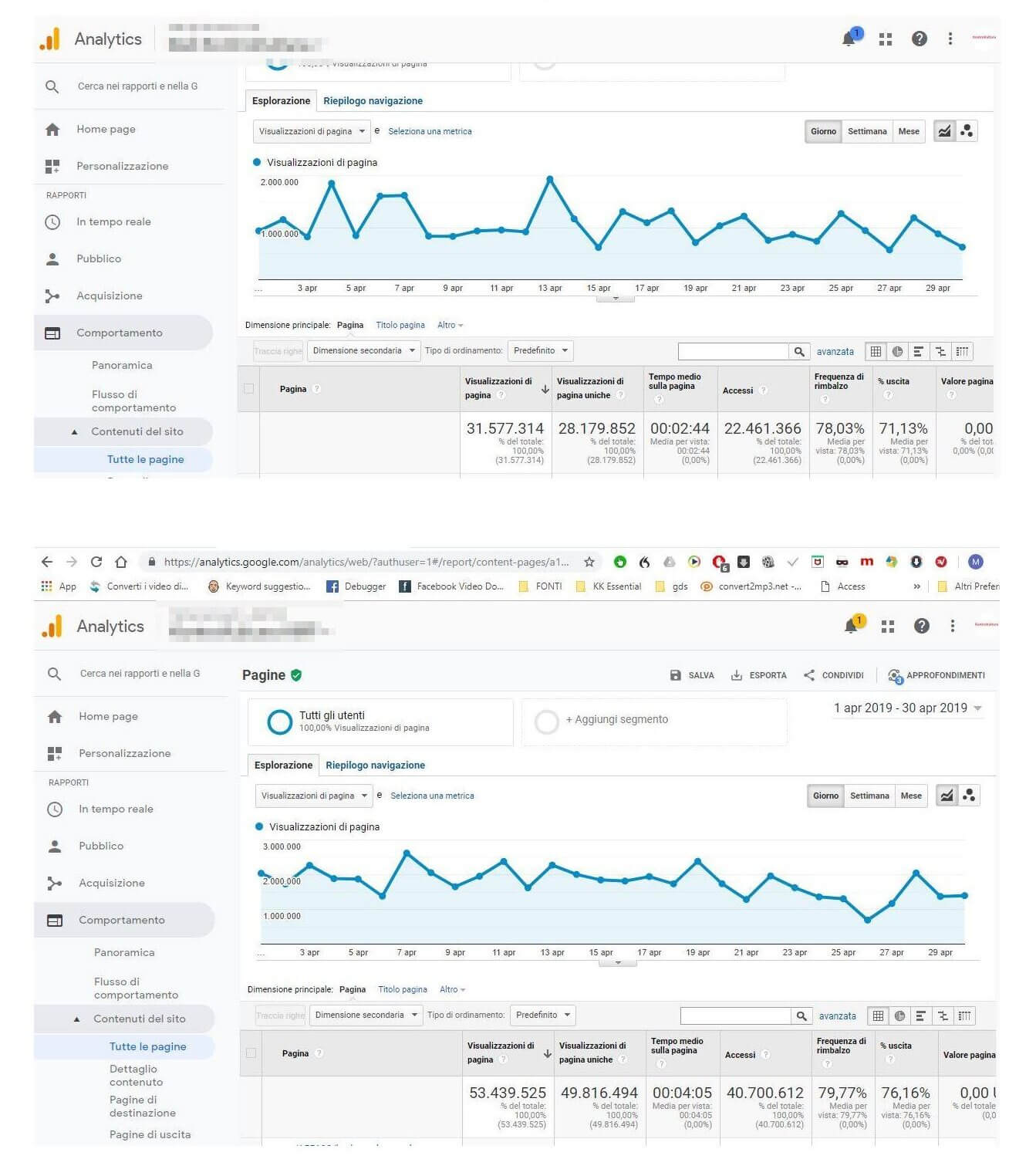 If you think keeping a high traffic WordPress project online means spending an arm and a leg, do not hesitate to contact us. You will discover a new reality a new way of dealing with and solving the problems of high traffic sites, obtaining among other things as well as better speed also better indexing and ranking.