Malware Removal
WordPress ™ and CMS
Is your website infected? Has your website or WordPress been hacked, hacked with malware or a virus? Don't wait to disappear from search engines. Website virus removal at the best price on the market for only €199.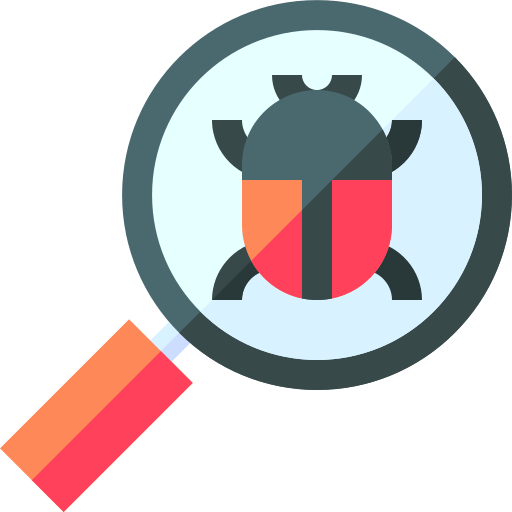 Removal of Malware and Viruses
We help website owners to remove malware and viruses.
Due to NDA agreements and confidentiality requirements, we cannot disclose all of our customers.
These are some of the companies we collaborate with or have collaborated with.
How to remove malware from your website?
Trust our WordPress experience for over 15 years
Are you looking for a turnkey service to clean your website from malware or viruses? We are experts in providing wordpress malware removal help. We have been providing virus and malware removal services on WordPress and websites since 2005.

Unlike other services similar to ours, we not only remove WordPress malware and infections, we protect your site so it doesn't happen again.

In most other WordPress or WooCommerce virus and malware removal services, you will find professionals who are developers but are not sysadmins and do not have full control over the servers where your site will run.

This implies that the problem will reappear within a few minutes or a few days after the remediated site goes online, making every effort and economic investment made in cleaning and removing the malware useless.

Instead, we are Linux System Administrators, with our servers and systems in which we have total control and possess the necessary know-how to identify potential threats and secure your website.

If you are looking for a definitive and guaranteed solution to your problem, with a one-off cost and at the best price on the market at only €199 + VAT, please contact us.
Completely fix all malware and virus issues from websites.
No more hidden and impossible to find malware.
Hackers will hide malware or malicious files anywhere on your WordPress site. Managed Server WordPress Malware Removal Service will delete malware from WordPress Core, Plugins, Themes, Databases, htaccess files and more.
Thanks to our website virus removal service, we will have the possibility through a systems approach to monitor all files and processes without being bound by the limitations of your Hosting.
Clean all types of malware from your website.
Don't limit yourself to the classic virus scan
There are many types of malware or malicious code. We will clean up Backdoor, Redirect Hacks, Pharma Hacks, Javascript hack and more. Our WordPress intelligent malware removal service will do nothing by taking care to identify all the most common and least common causes of infection.
The service, although specific for WordPress and WooCommerce, can be extended to all other CMS made in PHP and MySQL such as Joomla, Drupal, Magento and Prestashop.
Minimize damage by instantly removing malware
Don't wait for malware to cause SEO damage and Google removal.
The longer a piece of malware is on your site, the more damage it can do to its online presence. Managed Server WordPress Malware Removal quickly cleans up the malware infection without waiting for days, preventing a small, easily fixed problem from becoming a serious and insurmountable problem.
Do not risk SEO penalties or that Google will remove your site from the SERP, making your site unobtainable and losing positioning and turnover.
Act promptly through our urgent service which guarantees you will take charge of the problem within 60 minutes and clean up within the following eight working hours, taking care to put the website into maintenance without losing positioning on Google.
Is the service paid or free?
The service is a commercial offer and therefore for a fee. As in all our services and in all our commercial proposals, we try to make the service accessible to everyone with popular and cheap prices, affordable both by medium-sized companies and by small companies or by private users.
Can you also remove Viruses from websites or just Malware?
We aim to remove Malware as well as remove Virus from websites. From a purely technical point of view, a virus belongs to the large family of malware that do not necessarily have the same purpose and the same symptoms.
Do you only remove Malware from WordPress or from other CMSs too?
Our company intends to remove Viruses and Malware from all sites developed in PHP and MySQL. So also all the well-known CMS such as WordPress, Joomla, Drupal, Prestashop, Magento, OpenCart.
Do you perform the Malware and Virus removal from Magento?
Certainly. Our service is compatible with all CMS written with PHP and MySQL technology and therefore we can remove viruses from Magento
Perform the Malware and Virus removal from Prestashop
Certainly. Our service is compatible with all CMS written with PHP and MySQL technology and therefore we can remove viruses from Prestashop
Do you operate on hosting providers that I own and other than yours?
Our website virus removal service aims to operate on all those Hosting providers and all those systems that have access to the control panel or an FTP or SSH access. By way of example and not limited to, we are able to remove viruses from Aruba, SiteGround, Register, TopHost, VHosting, SupportHost and many more.
Will I get support from the Managed Server team if I have any questions?
We offer 24/24 support to all our users, with quick and practical solutions to your problems and adequate answers to all your questions! We are here to help and we try to do it in the best way known to date, staying updated every day on the news on website security.
What happens if the site gets infected again? Will I have to pay twice?
Managed Server guarantees 60 days of free cleaning and virus removal if there are new infections and the malware has not been completely removed and eradicated. Any cleaning improvement operations are therefore included free of charge in order to guarantee the final customer a service that decrees a total final success.
Will I be able to continue to use my usual Hosting or will I have to migrate to your systems?
Normally we reserve the right to assess whether the current hosting has the security guarantees adequate to the problem, as well as the adequate tools to be able to analyze and monitor the problem using system tools that necessarily require maximum root privileges.
We could therefore advise the client who requests us to clean his site, a temporary migration on our optimized systems until the infection is completely eradicated and if the client wants to stay on our optimized WordPress hosting platform to stay on our systems at a price reserved for him.
How soon will my site's malware be cleaned up if I purchase your service?
The problem resolution time is 48 working hours during office hours Monday - Friday from 9:30 to 18:30. For specific emergencies and immediate activation or during holidays it is possible to evaluate the emergency supplement to be agreed with the technical support based on the amount of work and requests under management.
Is malware removal 100% guaranteed?
Our consultancy takes advantage of a preliminary analysis phase in which we will evaluate the degree of infection and the recoverability of the website and its total functionality, if for example the malware has affected in a destructive way, deleting files or databases. In that case we should evaluate all available options and customer hosting features in order to weigh up the best solution to the problem.
If we are faced with irreparable data loss, or destructive with irremediable deletions and not protected by backup copies, we will notify the customer that it is impossible to continue with the restore and cleaning without charging any costs.
In any other case, the removal is 100% guaranteed according to the satisfied or reimbursed formula.
How can I pay for the virus cleaning service?
You will receive an electronic invoice and a courtesy copy in your mailbox that you will indicate to us. You can decide independently based on your preferences whether to pay it by bank transfer, PayPal or by credit card via Stripe.
They made use of our services and our know-how.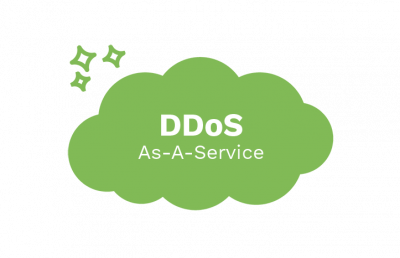 DDOS protection with Arbor Networks
& CloudFlare.