Table of contents of the article:
Dear website owners, we all know that a good coffee is essential to start the day on the right foot. But if you find yourself spending more on your daily espresso than on hosting your website, maybe it's time to take a break and think. Yes, you got it right: if the cost of your coffee exceeds that of your hosting, there's a problem. And that problem is yours, not your hosting provider's.
Why is Hosting So Important?
Before we get into this discussion, it's vital to point out that when we talk about hosting, we're not talking about a simple expense or a cost to be reluctantly incurred. Hosting is a crucial investment in your online business, a pillar that supports the entire structure of your website. It's the element that can draw a clear line between a website that thrives, attracting traffic and conversions, and one that stays in obscurity, ignored by both search engines and users.
Imagine you are building a house. You could use the finest materials for interior finishes, but if the foundation is weak, the structure is bound to collapse. The same goes for a website. Hosting is the foundation upon which everything else is built. High-quality hosting ensures that your site is always accessible, that pages load quickly, and that users have a smooth and satisfying experience.
The Impact on Search Engines
Search engines like Google place great importance on site speed and performance in their ranking formula. A slow site not only frustrates users, but it also gets penalized in search results, making all your SEO (Search Engine Optimization) efforts less effective. In a world where ranking in a SERP (Search Engine Results Page) can mean the difference between success and failure, you can't afford to ignore the importance of hosting.
Hosting and User Experience
In an age where user attention is increasingly fragmented, speed is everything. Modern users expect a web page to load in two seconds or less. If your site doesn't meet these expectations, users are likely to leave the page, thereby increasing your bounce rate and decreasing your chances of converting. Good hosting can drastically improve these numbers, providing a superior user experience that encourages retention and ultimately drives conversions.
In the increasingly competitive landscape of the web, Google has introduced i Core Web Vitals as an integral part of its ranking algorithm. These are no longer mere "vanity metrics" or numbers to flaunt without real impact on your business. We are talking about three critical factors: Largest Contentful Paint (LCP), First Input Delay (FID) and Cumulative Layout Shift (CLS), which play a fundamental role in determining the visibility of your site in search results.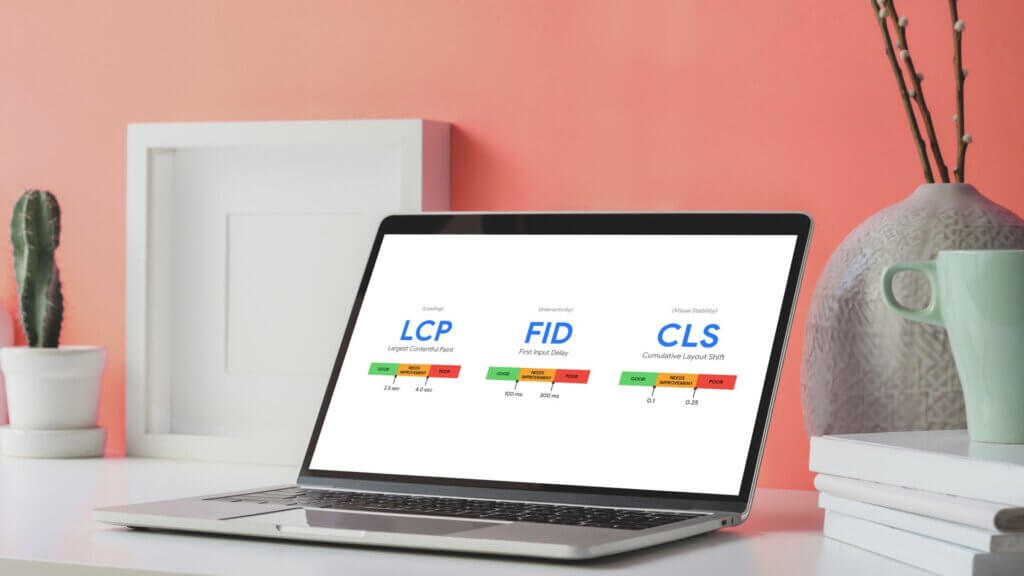 Largest Contentful Paint (LCP): This indicator measures how long it takes for the largest content on the page to become visible. A slow LCP can indicate that your site is burdened with heavy elements such as high-resolution images or third-party scripts, negatively impacting user experience and site rankings.
First Input Delay (FID): This metric evaluates the time between a user's interaction with a page (for example, clicking a link or button) and the browser's ability to respond to that interaction. A high FID can be a sign of heavy JavaScript or inefficient resource management.
Cumulative Layout Shift (CLS): This index measures the visual stability of the page. High CLS can be caused by page elements shifting position during loading, creating a frustrating user experience.
The Importance of Time to First Byte (TTFB)
In addition to the Core Web Vitals, an often overlooked but crucial element for site performance is the Time to First Byte (TTFB). This is the amount of time between the browser's initial HTTP request and the receipt of the first byte of data from the server. Basically, it measures how efficiently your server starts serving the requested content. A high-performance and speed-oriented hosting, such as the solutions we offer at Managed Server Srl, uses advanced acceleration and caching techniques to drastically reduce TTFB.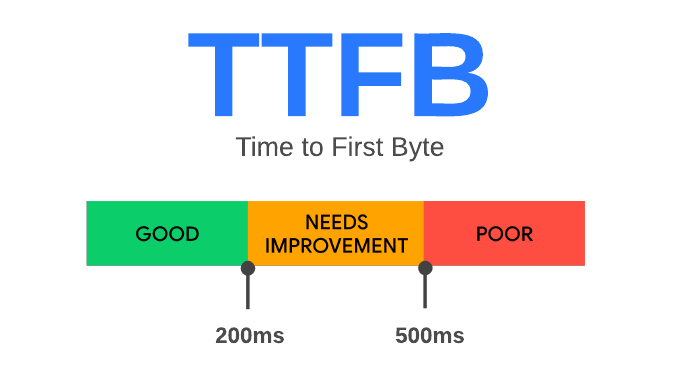 While Google suggests a TTFB below 200 milliseconds, our hosting solutions are optimized to achieve impressive response times of up to around 30 milliseconds. This not only speeds up the loading of your pages, but it is also a key factor in improving your ranking in search results, since Google considers site speed as a fundamental criterion for ranking.
Savings that are expensive
We know that the idea of ​​starting with cheap hosting and then moving to a more performing solution once tangible results are achieved may seem logical. However, this strategy is not only unproductive, but also paradoxical. Without fast and optimized hosting from the start, it is unlikely that you will get the results in terms of visits and profits that would motivate you to invest in high quality hosting. In other words, it's a vicious circle: without good hosting, you won't get good results; and without good results, you will never see the need to invest in good hosting.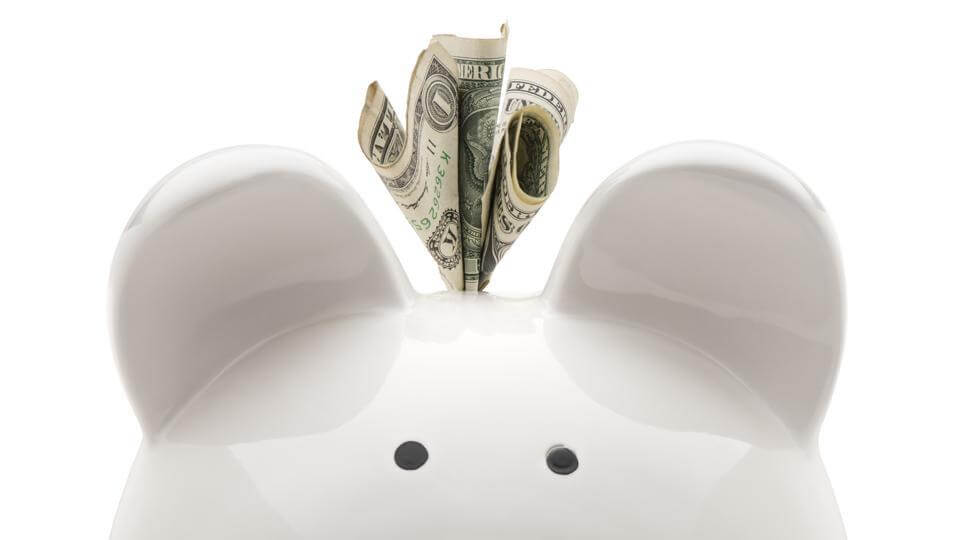 Hosting is not just an expense item to try to save money on, but a strategic investment in the future and success of your online business. Opting for affordable, semi-professional solutions might seem cost-effective in the short term, but the long-term costs can be devastating. We're not just talking about an economic impact, but also about lost opportunities, damaged reputation and a lower ranking in search engine results like Google, which penalizes slow sites.
A slow, underperforming website not only frustrates users, but also pushes them towards your competitors, who may offer a faster, more reliable platform. Furthermore, all your SEO efforts could be in vain if your site is not optimized for speed and performance. So, before you fall into the trap of saving money on hosting, consider the serious long-term implications such a decision could have on your business and online presence.
Not a Seller's Problem
If you opt for a low-cost hosting solution and then find yourself complaining about poor performance, high latencies, and less than optimal customer service, it's important to understand that the responsibility does not fall on the hosting vendor. In reality, the problem is entirely yours. You've made a conscious choice to treat hosting as a marginal expense, rather than a strategic investment in your online business. And as with any bad investment, negative consequences will inevitably manifest themselves in the long term. You may find yourself facing a variety of issues, from loss of traffic and customers to deterioration of your search engine rankings, which may take a lot of time and resources to resolve. In other words, the money you save initially could easily be outweighed by the hidden costs and lost revenue that low-quality hosting can generate. So, before blaming the seller for unsatisfactory performance, it is essential to examine your conscience and reconsider your priorities and decisions.
Design, Content and Hosting: The Unmissable Trio for online success.
In the digital world, attractive design and high-quality content are often the focus of attention when it comes to creating an effective website. While these components are undoubtedly crucial and can be masterfully handled by professionals such as web designers and copywriters, we must not forget the importance of hosting. This is the technical component that serves as the vital link between your website and the user's browser. In essence, it's the engine that powers your online presence, ensuring that elegant design and engaging content is actually accessible and usable.
Hosting is an element that cannot be overlooked or relegated to a secondary role in your digital ecosystem. It's just as critical as design and content, and its quality can have a direct impact on site performance, user experience, and ultimately your ROI (Return on Investment). If you invest significant resources in an attractive design and high-quality content, it would be a real shame to compromise all this with poor hosting that offers slow load times, frequent downtimes or inadequate security.
In other words, if you've already invested in two-thirds of this must-have triad for online success, there's no point in skimping on the last third. High-quality hosting is not a luxury, but a necessity that complements your investment in design and content, ensuring that your site not only looks good, but also performs optimally. So before you compromise on the hosting front, consider how critical it is to realizing your website's full potential.
Conclusion
If you find yourself in the situation where you're spending more on your daily coffee than hosting your website, it's definitely time to take a break and reflect on your priorities. In a digital age where speed, reliability and security are more important than ever, high quality hosting is not a luxury or an optional extra, but an absolute necessity.
If you are serious about building a strong and competitive online presence, we urge you to explore our performance hosting solutions. These are designed to not only meet, but exceed current standards, ensuring your website is optimized for maximum performance. Because, at the end of the day, when it comes to your online business, savings should never come at the expense of quality.
Think of good hosting like you would good coffee – it's worth every penny. But unlike a coffee shop, which offers momentary pleasure, quality hosting has a lasting impact and can actually mean the difference between the success and failure of your online business.