Professional dedicated servers with 24/99,99 managed and unManaged assistance, 1% uptime, nVME storage in RAID1, from 10 Gbit up to 60Gbit per second of bandwidth, double daily geographic backup with 3-day data retention, DDOS L7 and LXNUMX protection and GDPR Ready .

And if you host a WordPress, WooCommerce or Prestashop site in Full Managed mode, the optimization is free.
Starting from only 49 € / month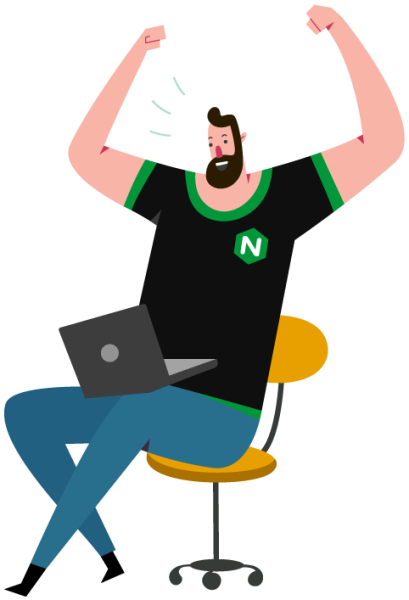 Continuous assistance H24
Average intervention time
Chosen and adopted by over 5000 online companies
Due to NDA agreements and confidentiality requirements, we cannot disclose all of our customers.
These are some of the companies we collaborate with or have collaborated with.
Dedicated Managed and optimized servers
We have been running Linux servers and websites at peak performance for over 15 years!
Are you looking for a Hosting and systems company different from the usual Plesk and cPanel resellers?
Have you realized that generic Hosting solutions are not performing and are not appreciated by your users and search engines, and despite the efforts you are always stuck at the starting point?

We design, configure and we manage your Linux and Hosting servers 24 hours a day so that they can reach the best performance and at the best price. Procedures of double geographic backups and disaster recovery tested, so that your data is always safe. Investing in our know-how means expecting maximum performance from your Linux server, solving all the problems of safety, performance and budget, finding in us, not only a supplier, but a precious partner and ally for your business and your customers, both in White Label mode.

And if you absolutely need Plesk or cPanel, you can still choose it when purchasing at the best price on the market.
Dedicated servers with redundant disks, double backups, guaranteed low latency bandwidth, and 24-hour system assistance with DDOS protection included and the best software configurations for high performance on WordPress, WooCommerce, Prestashop and Magento.

Quality and performance are not optional. We only sell Dedicated Servers with adequate hardware and an optimal software configuration in order to get the most out of it.
All our services are oriented to the quality and satisfaction of the end user, therefore ours Dedicated Servers already start with a satisfactory hardware configuration with at least 6core and 12thread and at least 64GB of DDR4 RAM. Storage is provided in RAID 1 (Mirroring) together with a remote backup space in duplicate to guarantee and safeguard the customer's data.

During the purchase it will be possible to choose an unmanaged configuration with control panel cPanel or the excellent and cheaper Plesk, or a fully managed configuration (managed) by our experts and the relative managed systems assistance in which you will be followed from the analysis of the requirements, to the setup, optimization, migration and configuration of your project on our servers by one of our senior systems engineer in a "turnkey" service.
If your intent is to host a blog or a high-traffic and high-performance newspaper based on WordPress / Joommla / Drupal or a successful e-commerce platform based on WooCommerce, Prestashop, Magento, we strongly recommend that you contact us via mail or by phone in order to show you the best solutions for your website that are already used by newspapers with hundreds of millions of visitors per month and e-commerce with millionaire turnover, beyond the basic solutions that a control panel like cPanel o Plesk can offer, often insufficient or highly limiting to obtain successful sites in terms of performance and speed.
Model
RAM
Discs
Availability
LAN
Price
Configure


AMD Ryzen 5 3600


6

Core / 12 threads
CPU-B 17878

X

2 × 512
nVME SSD
RAID 1SW
2 days
1Gbit/s
€49 / month
Setup 59 €
Configure


Intel Core

i7-6700




4

Core / 8 threads
CPU-B 10003

X

2x4TB
HDD
RAID 1SW
Immediate
1Gbit/s
€59 / month
Setup 59 €
Configure


Intel Core

i7-6700




4

Core / 8 threads
CPU-B 10003

X

2 × 512
nVME SSD
RAID 1SW
Immediate
1Gbit/s
€59 / month
Setup 59 €
Configure


Intel Core

i7-8700




6

Core / 12 threads
CPU-B 15157

X

2x8TB
HDD
RAID 1SW
Immediate
1Gbit/s
€79 / month
Setup 99 €
Configure


Intel Core

i7-8700




6

Core / 12 threads
CPU-B 15157

X

2x1TB
nVME

SSD


RAID 1SW
Immediate
1Gbit/s
€79 / month
Setup 99 €
Configure


Intel Core

i9-9900K




8

Core / 16 threads
CPU-B 20217

X

2x8TB
HDD
RAID 1SW
Immediate
1Gbit/s
€99 / month
Setup 99 €
Configure


Intel Core

i9-9900K




8

Core / 16 threads
CPU-B 20217

X

2x1TB
nVME

SSD


RAID 1SW
Immediate
1Gbit/s
€99 / month
Setup 99 €
Configure




Intel Xeon E-2176G




6

Core / 12 threads
CPU-B 15580

X

2x8TB
HDD
RAID 1SW
Immediate
1Gbit/s
€129 / month
Setup 129 €
Configure




Intel Xeon E-2176G




6

Core / 12 threads
CPU-B 15580

X

2x960GB
nVME

SSD


RAID 1SW
Immediate
1Gbit/s
€139 / month
Setup 139 €
Configure




Intel Xeon W-2145




8

Core / 16 threads
CPU-B 19691

X

2x10TB
HDD
RAID 1SW
Immediate
1Gbit/s
€189 / month
Setup 189 €
Configure




Intel Xeon W-2145




8

Core / 16 threads
CPU-B 19691

X

2x960GB
nVME

SSD


RAID 1SW
Immediate
1Gbit/s
€189 / month
Setup 189 €
Configure




2 x Intel Xeon® Silver 4114




20

Core / 40 threads
CPU-B 19291

X

2x960GB
nVME

SSD


RAID 1 HW
Immediate
1Gbit/s
€349 / month
Setup 199 €
Configure




2 x Intel Xeon Gold 6130




32

Core / 64 threads
CPU-B 26585

X

2x960GB
nVME

SSD


RAID 1 HW
Immediate
1Gbit/s
€499 / month
Setup 299 €
Configure
Our systems assistance plans
Don't just buy "iron" but buy know-how and knowledge. Always choose professional managed assistance in order to have all the server and application optimizations for your web or ecommerce project. Invest in yourself and your project.
| | Unmanaged assistance | Managed assistance | Managed Pro assistance |
| --- | --- | --- | --- |
| 24/7/365 assistance | Mon - Fri: 09:30 - 18:30 | Mon - Fri: 09:30 - 18:30 | |
| Hardware assistance | | | |
| SLA 99,99% HW | | | |
| Website migration | In autonomy of the customer | | |
| Mail migration | In autonomy of the customer | | |
| Let's Encrypt SSL certificate | In autonomy of the customer | | |
| Dedicated IP | Up to 3 Additional IPs | Up to 5 Additional IPs | Up to 32 Additional IPs |
| Performance monitoring | | | |
| DDOS protection L3 | | | |
| DDOS protection L7 | In autonomy of the customer | | |
| Firewall configuration | In autonomy of the customer | | |
| Priority assistance | | | |
| HTTP / 2 | In autonomy of the customer | | |
| HTTP/3QUIC | In autonomy of the customer | | |
| PHP 5.6/7.2/7.3/8/8.1/8.2 | In autonomy of the customer | | |
| WordPress Server Optimization | In autonomy of the customer | | |
| Prestashop Server Optimization | In autonomy of the customer | | |
| Magento Server Optimization | In autonomy of the customer | | |
| Memcache | In autonomy of the customer | | |
| Varnish Cache | In autonomy of the customer | Up to 5 sites / servers | Up to 10 sites / servers |
| Pagespeed Optimization | In autonomy of the customer | | |
| Root access | | | |
Physical Position
Located in Nuremberg, Germany; in Falkenstein Vogtland, Germany; state-of-the-art data centers provide an excellent, green infrastructure for your Internet business. Redundant network connections to important Internet exchanges ensure quick access to the website, regardless of whether you are in the Hosting web space, use your server or have opted for root Dedicated Servers high performance or managed servers.
Power supply
AC: 230V, 16A
Redundant UPS structures
Battery mode: approx. 15 minutes
Standby power system
Diesel power generator for autonomous mode
Power is supplied via a raised floor system
Climate Control
Energy efficient direct cooling N + 2 redundancy
Containment of the cold aisle
Underfloor air conditioning
Raised floor system above average
Air temperature monitoring and server / distribution cabinets
Fire protection and safety
Modern rapid fire extinguishing system with direct connection to the local fire brigade
Special door locking systems
High security perimeter fences monitored by video throughout the data center park
Entrance via electronic access control terminals with transponder key or entrance card
State-of-the-art surveillance cameras for 24/7 monitoring of access routes, entrances, security door interlocking systems and server rooms
DDOS protection
Latest hardware appliances
Sophisticated perimeter security technologies
Automated system capable of protecting web applications, websites, servers and IT infrastructure
Attempting thwarted botnet communications
Certifications
Certified according to DIN ISO / IEC 27001
Internationally recognized standard for information security
Certification for our entire parks and data center infrastructures
Check for our ongoing evaluation and continuous improvements in safety standards
Secure servers from network attacks
In a distributed denial-of-service (DDoS) attack, an attacker will send out thousands of fake requests in an attempt to exceed bandwidth, flood a server's resources, and overload the system. This way, valid requests can only be processed very slowly or are not at all. A massive amount of compromised computers (botnets) are often used to create a gigantic amount of data traffic. Managed Server uses its automated security tools to protect your web applications, websites, servers and IT infrastructures from this threat. Our automatic system recognizes almost all attack patterns in advance, allowing it to block attacks and effectively counter most of them. It uses the latest hardware equipment and sophisticated perimeter security technologies, providing you with world-class protection against large-scale DDoS attacks. And all this for free.
The lost anti DDOS solution
Our system protects you and your data using Arbor and Juniper hardware.
Normal data transmission.

Data transmission during a DDOS

Automatic recognition of the DDOS attack pattern
In addition to recognizing an attack based on the amount of traffic or the number of packets, we at Managed Server will be able to clearly define the actual attack, and then react to that particular type of attack. For example, a UDP flood with 500k pps is harmless to a server. However, a 500k SYN packet could be a problem. Our DDoS protection tools can detect exactly this kind of difference.
Traffic filtered for known attacks
This method allows us to effectively filter the most well-known attacks, passing them through traffic scrubbing filters. The method is particularly effective in eliminating the following types of attacks: DNS reflection, NTP reflection, and UDP flooding on port 80.
Challenge Response authentication and filtering
In this final layer, attacks in the form of SYN floods, DNS floods, and invalid packets are filtered out. We are also able to flexibly adapt to other unique attacks and reliably mitigate them. The above technologies support a high level of automation, which in turn will continue to be optimized step by step. We can improve the system by analyzing each attack and constantly adjusting our filters and responses.
Layer7 protection with CloudFlare
Cloudflare, Inc. is an American company that deals with content delivery networks, internet security services and distributed DNS services, which are placed between visitors to a site and hosting providers of Cloudflare users. , acting as a reverse proxy server for websites.
Level 7 Attacks
Level 7 attacks
A new generation of attacks is targeted at layer 7 of the OSI model, the "enforcement" layer. Such attacks focus on the specific characteristics of web applications that create bottlenecks. For example, the so-called Slow Read attack slowly sends packets across multiple connections. Because Apache opens a new thread for each connection, and because connections are maintained as long as traffic is sent, an attacker can overload a Web server by exhausting its thread pool relatively quickly.
Cloudflare offers protections against many of these attacks, and speaking of real cases, we typically reduce HTTP attack traffic by 90%. For most attacks, and for most of our customers, that's enough to stay online. However, the 10% of traffic going through traditional protections can still be overwhelming for customers with limited resources or facing very large attacks. In this case, Cloudflare offers a security setting called "I'm Under Attack" (IUAM) mode.
IUAM is a security level that you can set for a site when you are under attack. When IUAM is enabled, Cloudflare adds an extra layer of protection to block malicious HTTP traffic from passing through the server. While some additional background checks are performed, an intermediate page is presented to site visitors for 5 seconds as the checks are completed. You can think of this as a challenge where testing is automatic and visitors never have to fill out a CAPTCHA.

After being verified as legitimate with automated tests, visitors can freely browse your site. JavaScript and cookies are required for testing and to record whether the tests have been successfully passed. The page that visitors see when they are in IUAM can be fully customized to reflect your brand. I'm Under Attack mode doesn't block Cloudflare's search engine crawlers or whitelist.
ADVANCED GEOGRAPHIC AND REDUNDANT BACKUPS
The backup policies adopted by Managed Server are aimed at satisfying all professional and technological needs, guaranteeing important features and full satisfaction of the legal requirements regarding backup and disaster recovery obligations.
Incremental backups with dual technology.
In Managed Server we know more than anyone else how important it can be to have the mathematical certainty of having up-to-date, functional and always usable backups.
With this awareness we have chosen the best technologies on the market that can guarantee us speed of execution, data integrity and encryption.
However, not being able to rely exclusively on a single software (as happens in most other suppliers) we have decided for our own scruple and that of the customer to use 2 different technologies for incremental backup in order to ensure in any case the correct functioning of at least one of the two versions.
Borg Backup : (Borg for short) is a deduplication backup program. Optionally, it supports compression and authenticated encryption. Borg's main goal is to provide an efficient and secure way to back up your data. The data deduplication technique used makes Borg suitable for daily backups, as only changes are stored. The authenticated encryption technique makes it suitable for backups to non-fully trusted targets.
Restic : a versatile and complete cross platform utility already mature for creating and managing backups locally and on the cloud. The utility supports encryption (AES-256 algorithm) and data deduplication.
Redundant external storage backup.
All backups converge on external storage equipped with RAID6 configuration and relative redundancy on further storage in RAID6 in order to avoid any hardware problems and always have a healthy copy of the last 60 days of backup that can be restored if necessary.
Daily backups and storage for at least 60 days.
All backups have a minimum daily frequency and a retention of at least 60 days up to 180 (according to the options chosen and according to the contract).
Backups take place during the night (between 02:00 and 04:00 at night), having a minimal impact on performance given the time with little traffic flow.
Hot backup of MySQL without service interruptions.
Unlike other hosting providers, we perform hot MySQL backups without interrupting the service and without using a table lock for a long time. We use in fact Contact XtraBackup and not mysqldump which appears to be absolute today the best solution available on the market, allowing us to obtain very high data integrity and backup and restore speeds when compared to the more infamous mysqldump utility.
In other words, the sites that use databases will continue to be visible and reachable even during the backup phases, avoiding errors of type 500 or timeout errors at night where crawlers and spiders of search engines such as Google can pass.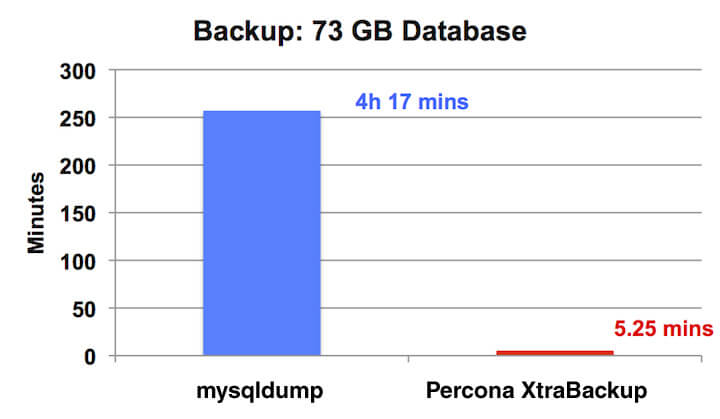 Encrypted Backups
All Backups are encrypted with public key encryption techniques with RSA encryption key in order to make decryption impossible if not in possession of the corresponding private key.
Secure file transfer.
All backup operations in which the file transfer takes place take place via SSH and therefore via a channel encrypted by public key cryptography.
24H ASSISTANCE WITH 15 MINUTES INTERVENTION TIME
Managed Server support is present and available 24 hours a day 365 days a year, including holidays.
We have a response time of less than 15 minutes on serious blocking problems, guaranteeing you a constant online presence even when the problem derives from your mistake.
An online ticketing system and a priority telephone line will allow you to immediately interface with a senior system administrator and immediately start the resolution procedures for your problem.
The core business and flagship of our company is the complete managed management that is perfect for obtaining the maximum yield at the minimum expense.
The advantages are many, first of all the possibility of evaluating the best hardware solution and the best software stack with professionals and outsourcing all the management without having to have employees who take care of a continuous management of the daily system activities on your server. .
In fact, our service deals with all those delicate aspects that are necessary in order to prevent problems and eventually solve them with elegance and efficiency if they arise.
Updates, patches, optimization, backups, disaster recovery, DDOS protection and hacker attacks will no longer be problematic aspects that generate worries, but simple tasks entrusted to our advanced managed support service.
SPECIALIZED IN WORDPRESS & WOOCOMMERCE
We have specialized for over 10 years on server-side optimization and WordPress and WooCommerce installation application. Although our knowledge spans 360 degrees on most CMS and most PHP frameworks also used for the creation of custom projects, we are particularly experts in the optimization of WordPress and WooCommerce which more than any other are affected by native performance problems. of the CMS itself.
State-of-the-art software stack.
With a state-of-the-art software stack based on NGINX, Varnish, Http / 2, Memcached, REDIS.IO, Percona Server, mod_pagespeed, we are able to offer the best software stack to get the best performance at the best price in the market.
Customers with over 100 million visitors a month makes our structure and management the ideal choice for ambitious publishing projects that need to be able to manage significant traffic peaks and remarkable performances.
ISO27001 CERTIFICATION AND GDPR READY
The whole structure is ISO27001 certified aimed at ensuring maximum compliance with current regulations on data processing, privacy and data redundancy.
As already mentioned in the datacenter section, it is certified according to DIN ISO / IEC 27001, an internationally recognized standard for information security.
The entire organization complies with the GDPR requirements with relative information in the contractual phase and the appointment of a European DPO for compliance with the European regulation on privacy and confidentiality.
All data is hosted and processed by qualified technical personnel on the European territory.
PROBABLY THE BEST PRICE ON THE MARKET
Wanting to evaluate the hardware and software solutions proposed and the actual benefits in terms of performance of our above all managed solutions, we can boast not only a better service but also an excellent price on the European and international market, guaranteeing you an excellent service at an absolutely advantageous cost.
We undertake in a constant and cadenced manner to carry out the disclosure of competitors' and suppliers' prices every 3 months, taking care to adjust our prices in order to be the most convenient on the Italian and European market.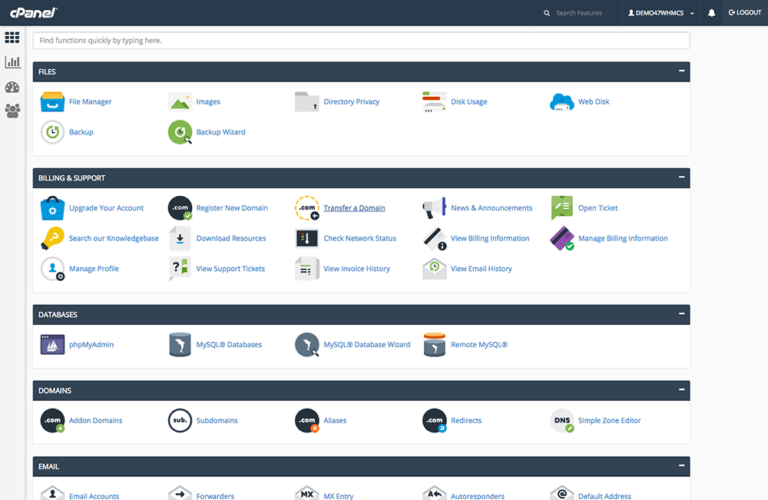 The most used server control panel in the world.
If you are not looking for a managed service, you can choose cPanel ™ as the control panel of your server that can be easily used via the Web interface.
A powerful and affordable control panel starting from just € 9 per month.
If you are not looking for a managed service, you can opt for Plesk ™ with prices starting from just € 10 per month. You will be able to manage all aspects of your server from a convenient web interface.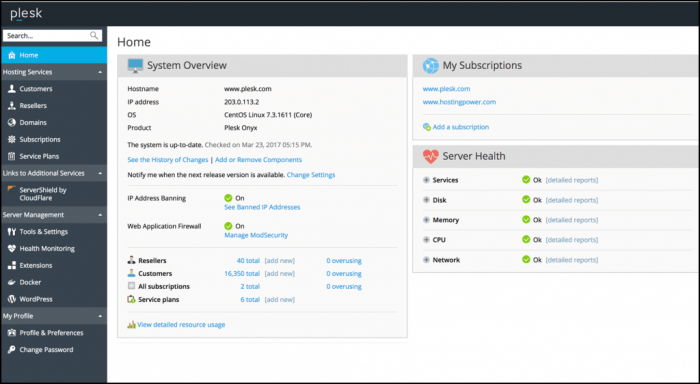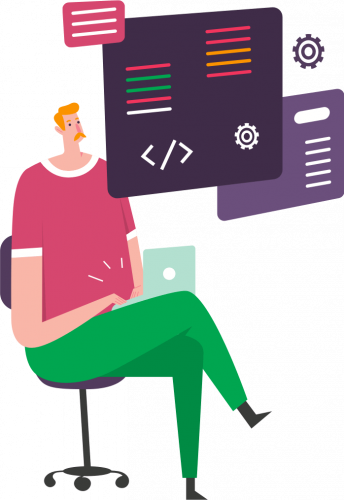 Managed system assistance for ad hoc configurations and optimal performance.
Use the systems expertise of one of our experts to get the best configuration for your site.
The first SEO oriented hosting service.
Use the latest software technologies and the best configurations to meet Google's SEO requirements. Avoid the most frequent mistakes that many hosts make in trying to improve performance.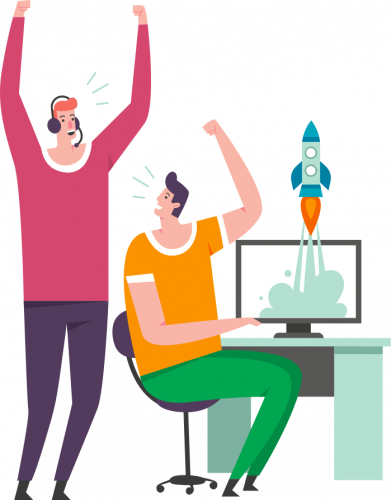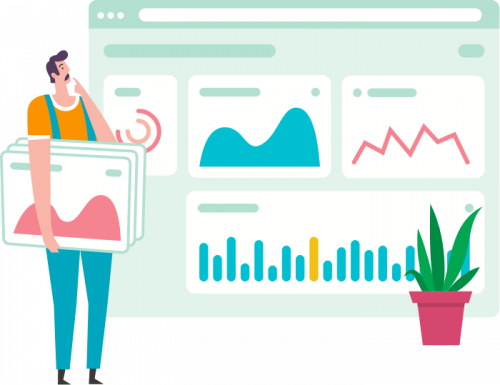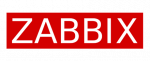 Active monitoring via ZABBIX™ of all hardware and software parameters of your server.
Through a reserved access to our monitoring center you will be able to view the status of your server and its loads in real time.
Trust our Full Managed management and let us make hosting a masterpiece.
The best software stack to host WordPress and WooCommerce sites with unprecedented performance. Do you have too much traffic and the site is slow or down? Solve with our assistance and our configuration.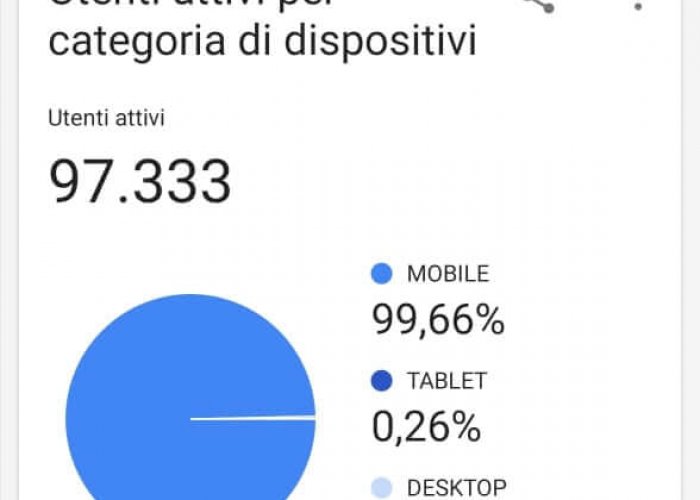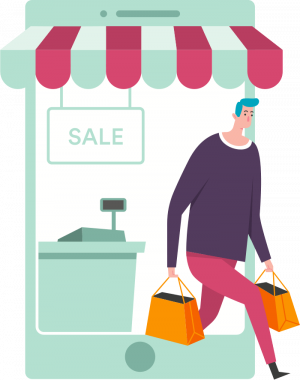 Slow and cumbersome sites that frustrate the user and make him leave the site without buying anything?
If you want to get the best performance for an ecommerce site even in the face of significant traffic peaks, our managed server solutions are the most advanced you can find.
Easy contract and payments
You can subscribe to the offer with monthly payment through the very simple configurator and pay with PayPal ™
Clear contracts and easy payments, protected by PayPal ™ which will guarantee you total satisfaction and total protection of your purchase and online transaction. If you prefer you can pay by bank transfer or credit card.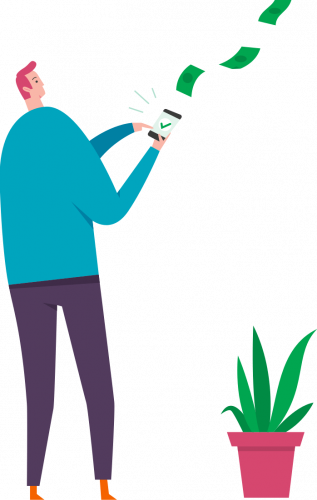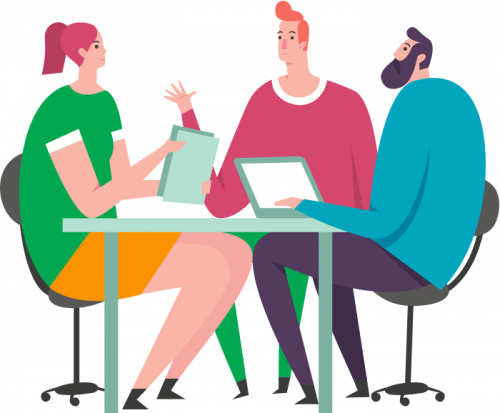 A consultant all to yourself
Don't improvise DIY for your online project. One of our consultants will follow you constantly.
Get the best advice from those who have actively participated in the success of their customers for over fifteen years. Your business is as important to us as it was ours.
Enough estimates of thousands of euros and hidden costs.
There are pay-as-you-go solutions that, although they are apparently attractive, cannot be budgeted and therefore can lead to consumption 10 or 20 times higher than those initially budgeted at the end of the month.
Among the main causes of the rise in prices, we find, for example, network traffic, the increase in DNS requests, the increase in resources.
Our business model is based exclusively on Flat pricing, to protect the customer and their expectations, i.e. there will be no additional costs of any kind other than the initially agreed monthly fee.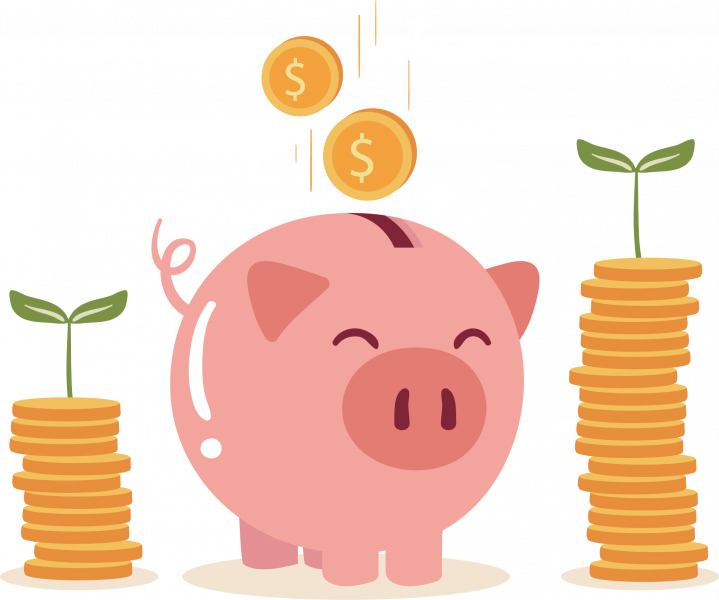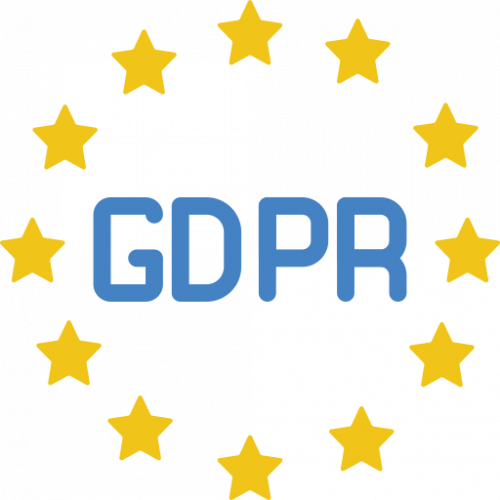 Compliant with GDPR regulations
Do not risk penalties for non-compliance with the GDPR regulation on data protection.
Our company complies with the GDPR regulation as it is a European company, with European Datacenters certified ISO 27001 and managed by personnel of European nationality and residence.
The data remain stored within the European borders as required by the Rules (EU) 2016/679 of the European Parliament and subsequent amendments.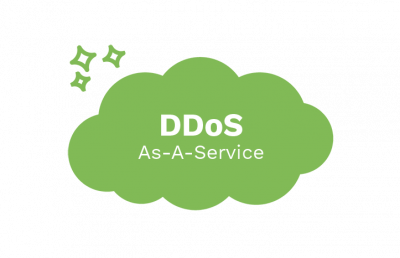 DDOS protection with Arbor Networks
& CloudFlare.