Table of contents of the article:
One of the biggest problems of those who sell managed hosting services is that of see the expectations of customers who are accustomed to traditional hosting management unfulfilled they think they can do in a few minutes what they did independently with a cPanel control panel with a simple click of the mouse.
What should be highlighted is that what in normal hosting is delegated to control panels such as Plesk or cPanel, in a managed service these operations are managed independently in a manual and tailored way.
It is obvious that the autonomy is less in a managed hosting as well as the processing times of ticket management increase because obviously no system administrator will answer you and process the ticket in 5 minutes if the request does not need to be carried out quickly or even very short.
The reasoning and the choices made by the hosting provider tends to satisfy all customers with the appropriate timing for the customer's request and problem.
A DDOS attack or a hardware failure that makes your site unreachable is managed with the highest priority within a few minutes, the addition of an SSL certificate within a few days, the activation of a new server and the migration of content from old to new even 3 or 4 days.
The underlying principle used in care and ticket management is similar to the famous Triage in use in all civilian emergency rooms worldwide, or give the right priority to the problem so that everyone is protected.
The method of triage it is used first of all on the arrival of patients in the emergency room, where access to treatment is not based on the order of arrival but on the priority of their conditions. In this context it allows to establish an order among the subjects who arrive, giving the appropriate care first to cases with a higher priority and then those with lower priority. The degree of urgency of each patient is represented by a color code assigned on arrival, after an initial assessment carried out by a nurse in charge of this task.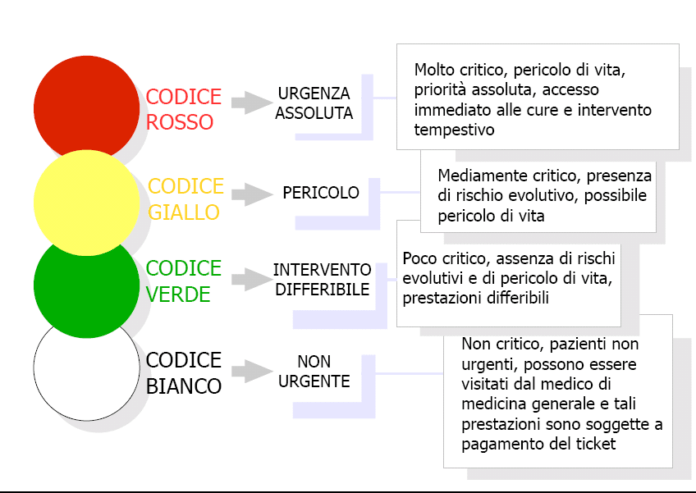 In this regard, we felt obliged to clarify the timing of intervention and the cost of the related additional services that require the intervention of an operator to This Page.
Although a similar service can be perceived as slow and ineffective, it is also true that such a service has considerable advantages, which is first and foremost that of shift all technical competence from the user to the service provider and also all possible risks and liabilities.
This approach is absolutely functional when a company must necessarily shift the risk externally and not on some internal employee since above all in Italy the internal employee would not be liable to any civil or criminal law and above all the legal practice to obtain any compensation would be more expensive than the compensation itself.
What happens if in making a few clicks on the very comfortable cPanel something goes wrong and cPanel itself stops responding and even worse the site becomes invisible? If you do not have assistance and support, nothing will simply happen, you will have to try technical virtuosity to try to restore an optimal situation, lose an afternoon, a night or several days and then in the end delegate to a systems technical service that will migrate everything to a solution managed.
Conversely, with a managed service, if you do some operation on your site and commit a nonsense that leads to serious consequences, just call the hosting provider and ask for a repair or at worst a backup restore.
Backup the latter which is subject to greater safeguards than those of an unmanaged hosting, i.e. the direct responsibility of the managed hosting provider (or managed hosting) which provides contractual guarantees on both the execution of backups and the successful restoration of the same.
In an unmanaged (unmanaged) server service the provider simply gives you a physical or virtualized server and a control panel, everything else ranging from management, security, patching and updating, backup management, backup restore, disaster recovery and DDOS mitigation procedures at network or application level is the sole responsibility of the customer.
It's clear that if the customer has systems skills, the unmanaged solution could ultimately be even better than a managed management, but this scenario is extremely rare especially where a customer with systems experience stoops to install a control panel.
Pros and cons of unmanaged hosting
Unmanaged hosting gives you complete control: single access and total freedom, just as if your server were your computer. Unmanaged services are significantly cheaper than managed services, so if you're comfortable with your operating system, it's no wonder.
But if you struggle to install a control panel from scratch, you will have problems from day one. And do you really have the time to run a server in addition to all your other duties? Could you face any eventuality alone?
Managed hosting is a lot less work and requires little experience on your part and a lot of us.
If something goes wrong and you are stuck, you can call your hosting to help you out.
Which hosting solution is right for you?
Everyone is different, so we can't give you a one-size-fits-all answer, but the rule applies that if you have a serious business, you are a company and you are not gambling, the constant advice and supervision of a professional is the only sensible choice.
We are like tailors, personal trainers. Professionals with the necessary know-how to put at the service of customers who want tailor-made solutions and not get by with generic solutions that can cause serious damage.
Ask yourself these questions:
Could you take care of downtime if there was a software problem?
Are you comfortable applying security patches remotely?
Do you really need unlimited access?
Is the price difference worth the extra work?
Do you really need a control panel, like cPanel or Plesk?
In addition to fully managed and unmanaged solutions, there are some companies, like us, that provide hybrid solutions upon request. These settings will give you root access to your server, but will still provide a limited amount of support, usually in the form of a limited number of hours with a technical support agent. If you're not sure what to do, look into a hybrid plan - it might give you the best of both worlds.
It is a matter of priority
What's important to you: low cost, or less maintenance?
If you don't feel comfortable tinkering with your server, you should stick to a managed solution. If your hosting doesn't offer one, ask for a maintenance contract or hybrid plan. And never sign up for a lengthy unmanaged hosting contract if you have doubts about your ability to handle the workload on your own.
Impact on the budget and cost difference
If the cost of supervision and management of a professional can be considered as something prohibitive, it must always be remembered that those who provide management services apply policies and economies of scale, which in a really small way means, for example, assuming that managing 100 customers with a fee of 100 euros per month still allows a turnover of 10 thousand euros which allows you to be able to provide services efficiently at significantly reduced costs if you should opt for the hiring of a system engineering figure within your company who it would cost you no less than 3000 euros per month.
Obviously, it must be considered how many hours of assistance you need per month. Normally our customers need an initial phase of project start-up and server startup and only the monitoring / backup / and patching service which is included in the service. Rarely, a backup restore, cleaning an infected site, or setting up new services may be needed.
Regardless of whether you wanted to evaluate the economic convenience or otherwise of a hired employee rather than an outsourced service, we should do this simple calculation:
Monthly employee business cost / hourly cost of assistance managed in outsourcing.
Applying the best price for hours of 80 € / hour: we would have a calculation of 3000/80 = 37,5 hours per month.
Up to at least 37 hours of assistance per month, in short, it is convenient to outsource management to a management company server like ours.
If we then look at the reality in which our customers usually need very rare interventions (1 or 2 hours a year in many cases) it is clear and obvious that reliance on a managed service is the ideal and optimal solution.
If we also consider that a cPanel license costs € 45 per month, it makes much more sense with an addition of € 50 to go towards managed management in which you will not have software but a real person able to follow you constantly and be present even when you are on holiday by the sea, on the plane or sleeping.
Advantages on the costs of the experience of a systems engineer
In many cases we are able to save you important costs thanks to a superfine tuning of the system.
We have cases in portfolios like THIS in which, faced with a budget with a range from 6 thousand to 12 thousand dollars per month, we were able to provide a better and more efficient service for less than 1000 euros per month with an annual saving of at least 60 thousand euros.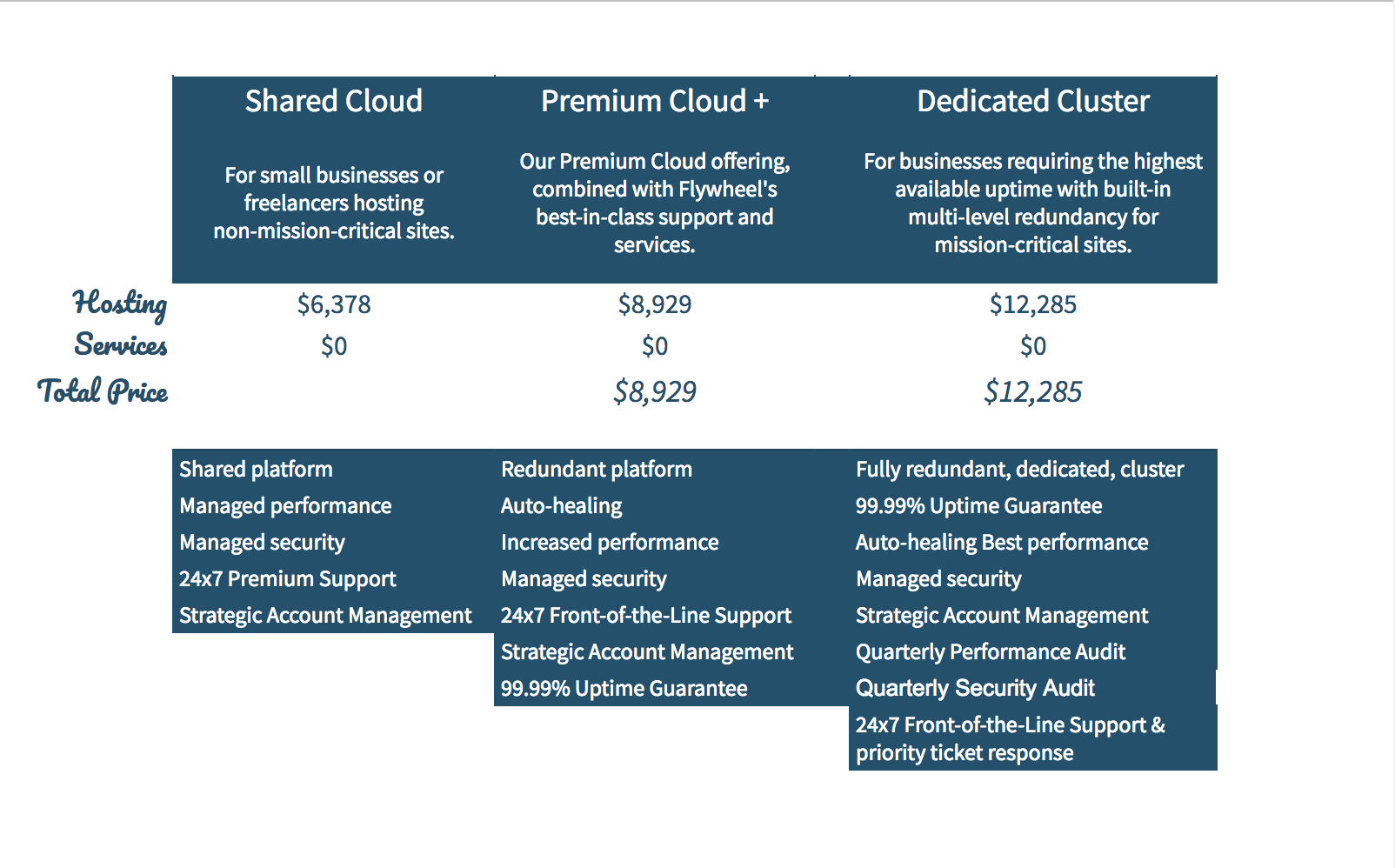 It is useless to save on managed management when you then find yourself buying servers from 500 euros per month without optimization when you could have relied on a managed service in which you would have bought hardware from 100 euros per month able to give greater results below the performance point of view.
In short, knowledge has not only a cost but above all a value, and it is precisely for this reason that we are chosen.
If, on the other hand, you think that there is no difference between a server with cPanel and that you are not willing to wait your turn to process a non-urgent ticket, you want everything immediately, we are not the ones for you. You can always choose mediocrity which in some cases is however absolutely adequate to the needs of those who have some needs rather than others.
After all, our philosophy has always been few but good, the millions of customers we gladly leave them to those who base a business on quantity and not on quality.