High performance, redundant, and optimized PageSpeed ​​WordPress hosting e Core Web Vitals, for your blog or online magazine on Google News. Speed ​​and performance are not options, but our guarantee.

Cache & µCache, HTTP/3, Brotli compression, Webp support and optimization are included for free.
Starting from only 27 € / month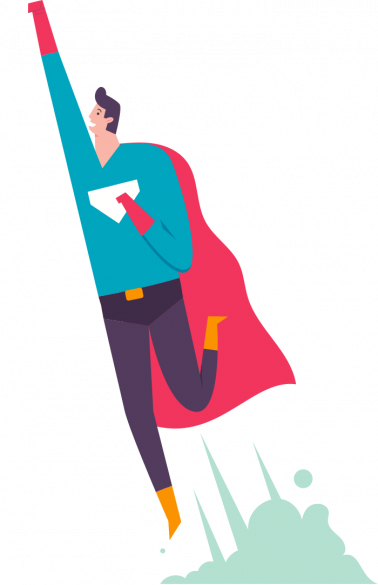 Average Time To First Byte
More than 5000 companies have used our services
Due to NDA agreements and confidentiality requirements, we cannot disclose all brands.
These are some of the companies that use or have used our services also through third parties.
Do you have an editorial site or a blog in WordPress Hosting?
WordPress Hosting Solutions specific for blogs and editorial publications
We are pleased to present you our hosting solution, optimized and specially designed for WordPress and online publishing. Our mission is to provide a first-rate hosting service that guarantees the best performance on the market. A fundamental aspect of our service is the Time To First Byte of less than 30 milliseconds.

Our hosting platform is designed to handle over 150.000 visitors in real time. This robustness is based on an enterprise-grade software stack that includes cutting-edge server-side technologies used by publishing giants. It includes NGINX, Varnish Cache, PHP-FPM, Memcached and REDIS.IO with Backend Percona Server or MariaDB.

We support compressed image formats such as Webp and implement Brotli compression, ensuring fast loading of pages. Our support for HTTP/2 and HTTP3 (QUIC) ensures efficient and secure ultra-low latency communication.

The advantages of choosing our hosting are innumerable, but among the most relevant is the opportunity to obtain Google values Core Web Vitals optimal. This translates into an exceptional user experience and a maximization of ranking and indexing factors obtaining optimal results in Google News and Google Discovery.
Why should you be satisfied when you can get these results?
Why limit yourself to running your WordPress blog on a normal generic hosting with speed and performance problems, when you can choose a professional solution capable of giving you strong advantages over your competitors and competitors, improving speed and positioning?
Advantages of our WordPress hosting
Our Hardware and Software configuration is designed and implemented specifically taking into account the features and peculiarities of WordPress.
We use NGINX in combo with Varnish Cache. The two most used web technologies in the top 500 sites in the world. Your site will have an optimal Time To First Byte and approximately 10 times faster.
We provide secure connections and encryption with HTTP2, HTTP3 (QUIC) and 0-RTT acceleration over 2048-bit SSL via Let's Encrypt / RapidSSL / Comodo certificate and other commercial vendors.
Complete managed assistance and response times on blocking problems of 15 minutes 24 hours a day 24 days / year, for a business that is always online.
Triple redundant backup with a history of over 60 days. Active monitoring and periodic scans of your installations. GDPR certified.
The best software technologies with PHP7, PHP8 with Zend Opcache, MySQL / Percona Server, NGINX, Memcache, Varnish, REDIS.IO, Borg, Percona Xtrabackup.
Software configuration and caching systems in perfect harmony with Google AMP and FaceBook Instant Article technologies.
Generating sets, Climate control and cooling, fire protection, safety and surveillance, DIN ISO / IEC 27001 (GDPR) certified
7 Tbit / s in over 40 PoP
660Gbit of Peering Point, 1090Gbit of transit and 610Gbit of Private Peerings, makes our Datacenter Partner among the top 3 most advanced in Europe.
Professional Managed WordPress Hosting Plans
Monthly


(Setup and initial migration + 27 €)
Annual


(One month free and free setup)
WP Pro
6 PHP-FPM / Site Processes
WP Business
8 PHP-FPM / Site Processes
WP Agency
12 PHP-FPM / Site Processes
The setup, installation and migration costs are free on annual payment.
On monthly paid plans, an additional initial fee of € 27 will be charged for the first month only.
Gets better
the Performance
Google core Web Vitals
the PageSpeed
SEO positioning
the User Experience
with ManagedServer
You get approximately 8x better performance than standard WordPress hosting, thanks to speed-optimized WordPress hosting and the Cache & microCache combo and a TTFB of less than 50ms.
Thousands of connected users
No more crashes and offline sites at the slightest peak in traffic. In fact, we handle tens of thousands of users online per minute without crashes or slowdowns.
Google prefers fast sites. Get your blog ranked higher than the competition with low latency and optimization Core Web Vitals.
The user loves and demands a snappy and fast website even if their connection is slow.
The specific technologies adopted for Google News, Google Discover and AMP technology allow for better positioning and easy indexing in the Google news section.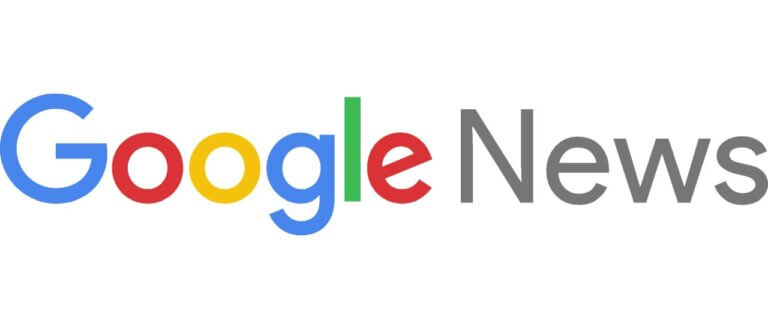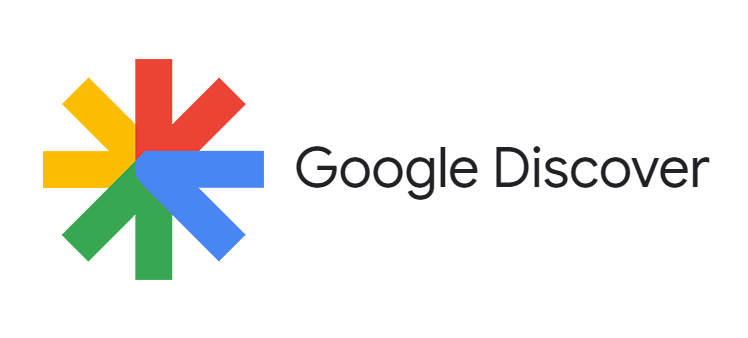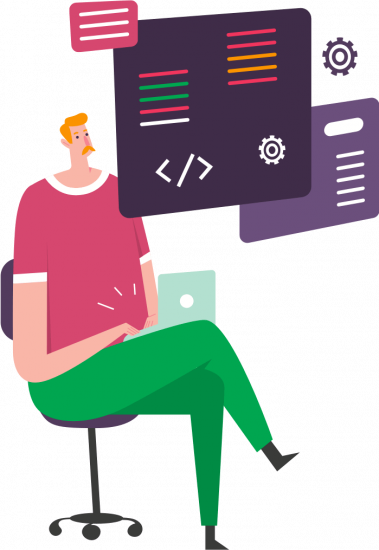 100% Managed assistance and management
Managed system assistance for ad hoc configurations and optimal performance.
There is no reason your web developers should spend their valuable time managing servers, especially when it comes to a complex environment like WordPress.
ManagedServer.it is the solution that allows developers and teams to completely devote their working time to development. We shoulder all server management responsibilities, including updates, optimization, security updates, patching, and hardware failure management.
This is especially important in the context of WordPress where constant updating, security and server optimization play a crucial role in maintaining an efficient and secure site.
Therefore, you and your team can focus solely on creating and developing the best WordPress site or online store possible, maximizing your productivity and generating profit. With ManagedServer.it, server management is no longer a problem – it's our priority.
The first SEO oriented hosting service.
We always use the most advanced software technologies and the most effective server-side configurations to meet Google's SEO requirements. Let's avoid the frequent mistakes that many hosting services make in their attempt to improve performance.
We ensure proper delivery of sitemaps, AMP URLs and Instant Articles. We improve the response times of outgoing links from social platforms such as Facebook. We keep tracking parameters essential for marketing functionalities working, without compromising client and server performance.
Let's take advantage of the opportunities offered by Google optimization Core Web Vitals recognizing their importance as a ranking and positioning factor.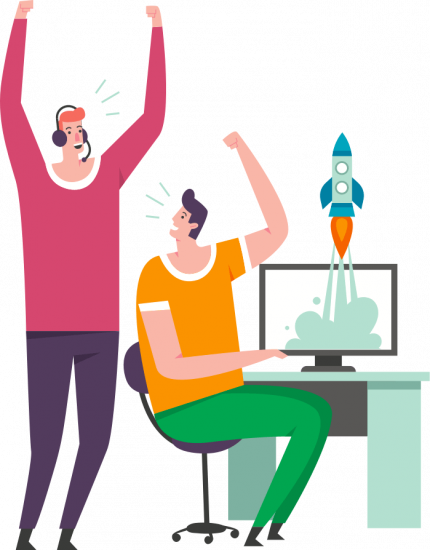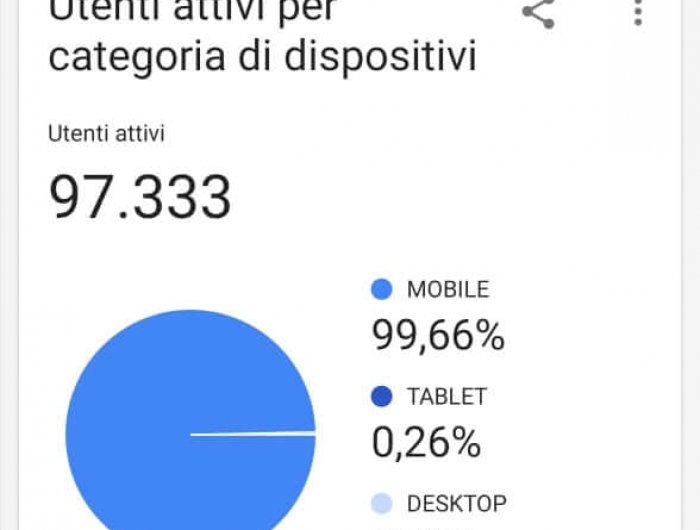 Optimized hosting for WordPress ™
Trust our Full Managed management and let us make hosting a masterpiece.
Take advantage of our excellent software stack, which includes enterprise-grade components such as Varnish Plus, Redis.IO, NGINX Plus and ElasticSearch. These technologies will allow you to host WordPress and WooCommerce sites with performance never seen before. Do you have high web traffic making your site slow or go offline? Rely on our assistance and configuration to solve the problem.
Our hosting service was designed by expert systems engineers, active in the high-performance hosting market since 2005.
Our goal is not just to sell you some hardware accompanied by a simple control panel like Plesk or cPanel. Our commitment goes much further.
Speed ​​up your work as a developer.
Maximize the efficiency of your development workflow without encountering technical limitations that may arise with other vendors.
We provide you with all the tools you need to make your job as easy as possible, allowing you to optimize your time and maximize your profits.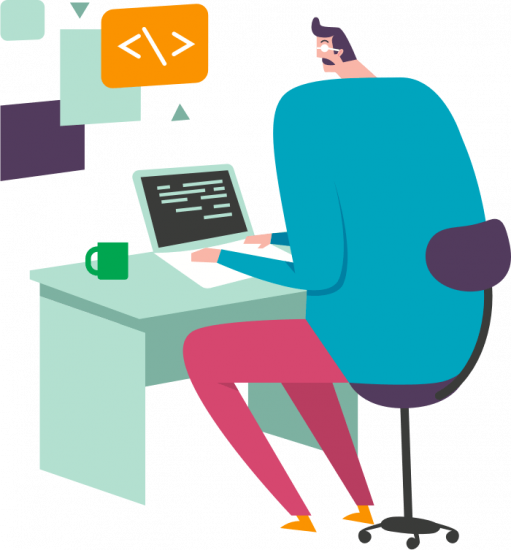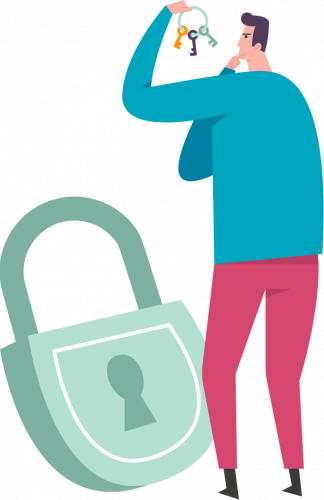 Sleep soundly, your data is safe.
We employ the most advanced technologies and the best solutions available on the market to ensure the security of your data and protect it from accidental loss or hacker attacks.
We have paid special attention to protection against Distributed Denial of Service (DDoS) attacks. These attacks, known for their ability to disrupt service or significantly slow down a website's performance, are a constant threat to online security.
Therefore, we have implemented robust DDoS protection solutions, specifically for layer 3 (L3) and layer 7 (L7) attacks.
The best price on the market.
Enough estimates of thousands of euros and hidden costs.
We fully recognize the crucial role of our service in supporting our clients' economy and business. We strongly believe that it is essential to offer a fair price that respects customer expectations and does not hide any costs.
There are consumption-based solutions that, while attractive, are hard to predict, potentially leading to monthly costs that can be 10 or 20 times higher than initially budgeted.
Our business model is built on a fixed rate, not based on consumption. In other words, there will be no additional costs of any kind beyond the initially agreed monthly fee.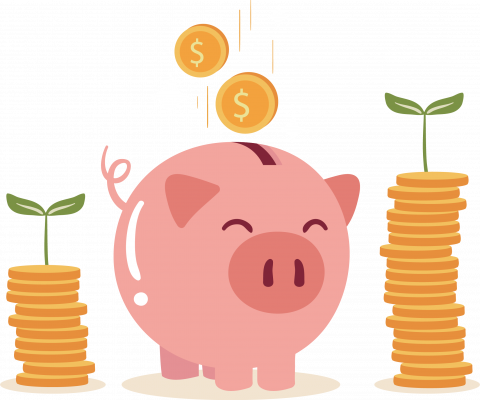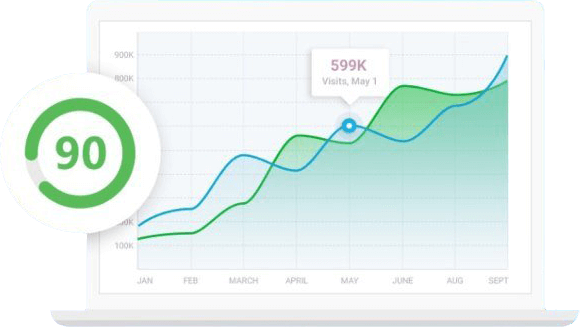 Improve your ranking on Google
A fast site also serves for better positioning.
Google's page experience update rolled out in June 2021, transforming i Core Web Vitals from simple vanity metrics into actual ranking factors.
I Core Web Vitals, considered by Google as the vital elements of the web, have been officially included in the list of ranking factors, making Google more transparent about these parameters.
The previous November, Google announced that page experience ranking signals for Google Search would launch in May 2021. This update would integrate the Core Web Vitals with previous signals regarding user experience (UX).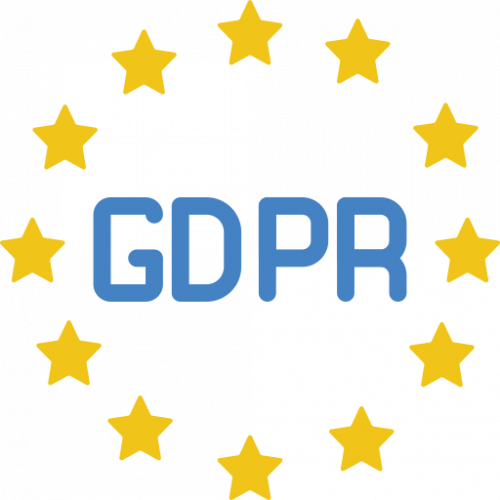 Compliant with GDPR regulations
Do not risk penalties for non-compliance with the GDPR regulation on data protection.
Our company complies with the GDPR regulation as it is a European company, with European Datacenters certified ISO 27001 and managed by personnel of European nationality and residence.
The data remain stored within the European borders as required by the Rules (EU) 2016/679 of the European Parliament and subsequent amendments.
From performance to 24/7 support, you can have it all!
Get excellent load time on each store, backed by the optimized hosting speed of managed WordPress.
Get fully automated daily backups with a 7 day retention period for your WordPress site.
Free Let's Encrypt SSL certificate to build trust and improve WordPress site ranking. DV certificates, optional commercial EVs.
European datacenter certified ISO 27001 and compliant with the GDPR regulation. Backup systems, redundant power supply, and over 7Terabit of global connectivity.
DDOS Security & Protection
We will keep your WordPress blog safe and secure. DDOS Layer 3 and Layer 7 protection included in all WordPress hosting plans.
Varnish Cache, Memcached, REDIS.IO, NGINX, TCP BBR, mod_pagespeed, PHP-FPM 7.1 / 7.2 / 7.3 / 7.4, Percona Server, for the best performance on the market.
The server-side configuration complies with SEO requests and Google AMP technologies, Facebook Instant Article, as well as the best known best practices.
Our team of WordPress experts is available 24/24, 7 days a year, by phone, ticket and email.
What is WordPress Hosting?
A WordPress hosting is a type of internet hosting specialized and optimized for the operation of the content management system (CMS), WordPress. This specialization allows for more effective and stable management of the CMS, offering an ideal environment for the development and maintenance of WordPress-based websites.
A WordPress hosting is based on a Linux operating system, a system widely recognized for its reliability and security. This operating system is conjugated with a PHP interpreter, which is a scripting language designed for web development. PHP is the language in which WordPress is written, so having a PHP interpreter is essential for WordPress hosting.
In addition to that, a WordPress hosting incorporates a MySQL database. MySQL is a very popular database management system used for managing data in web applications, including WordPress. This database is served through an Apache WebServer or NGINX, both of which are widely used to serve websites on the Internet. Using Apache or NGINX ensures efficient and stable distribution of data from MySQL database to website.
Specific WordPress hostings feature server-side setups that use enterprise-grade caches like Varnish. These high-level configurations ensure that web pages load faster, improving the end-user experience. Furthermore, they follow the best practices established by Automattic, the company behind the development of WordPress. This ensures that the hosting is aligned with the latest WordPress innovations and standards.
As far as system assistance is concerned, WordPress hostings are equipped with a team of technical experts specialized in all matters related to WordPress. These specialists are experts in solving the most common issues that can arise while using WordPress, making them an invaluable support for users. Their expertise ensures that any problems can be resolved quickly and effectively, minimizing site downtime and ensuring smooth, trouble-free maintenance.
Can I put production sites on Managed Server?
Yes, our hosting is especially specific for production sites. We currently have thousands of production sites running.
Which WordPress versions do you support?
Probably all providing an environment with multiple versions of PHP from 5.3 to 8.1 and later that guarantee high compatibility with all versions.
How much traffic can you manage monthly and how many visitors per minute?
Our technology has been carefully thought out and fine-tuned to be not only reliable, but also incredibly resilient. The foundation of this success is our software stack, which has been carefully designed and rigorously tested to handle a high volume of traffic. With the ability to handle over 2000 requests per second for cached pages, our system is designed to operate in a high-performance environment without compromising stability or efficiency.
Thanks to our robust infrastructure and cutting-edge technology, we have achieved remarkable milestones. We served over 10 million page views per hour, an impressive result that testifies to the efficiency and robustness of our system. Per month, this amounts to over 200 million page views, demonstrating our ability to handle a constant flow of high volume traffic.
Nominally and contractually, we are committed to guaranteeing the capacity to handle up to 30 users per minute on cached pages. This is our promise to our customers, a commitment we make sure to keep consistently. However, our infrastructure has been designed with a certain elasticity, allowing us to handle traffic peaks well beyond this limit. In fact, we have already managed peaks exceeding 150 users per minute, demonstrating the flexibility and resilience of our system.
And all this without ever imposing additional costs on the customer. We strongly believe that our job is to provide a high quality WordPress hosting service, capable of handling any volume of traffic, without surprises or hidden costs. Our goal is to give WordPress site owners hosted with us peace of mind that their site will always be accessible, regardless of traffic volume or unexpected spikes.
Where are the Managed Servers located?
In our commitment to provide a high-quality and high-performance hosting service, we use different locations according to the specific needs of each project. This allows us to offer unmatched flexibility while ensuring a highly reliable and secure support network.
The vast majority of our service, over 95%, is concentrated in Germany and Finland. These two locations have been carefully chosen for their reputation for reliability, security and compliance with data protection regulations. Both of these regions are known for their stringent privacy and data protection regulations, which allows us to offer our customers complete peace of mind.
However, we also have a small but significant presence in Italy. This allows us to provide local support to our Italian customers, while ensuring that their hosting is managed with the same care and attention to security that characterizes our service in Germany and Finland.
Every infrastructure we use is operated by companies with Tier V level datacenters. This is the highest tier of datacenters available, featuring world-class infrastructure and an unmatched level of redundancy to ensure maximum availability.
In addition to this, all our partners hold ISO27001 certification, an international standard for information security management. This certification ensures that our partners adopt the best practices for the protection of data and sensitive information.
Finally, all our infrastructures fully comply with the requirements of the General Data Protection Regulation (GDPR). This ensures that our customers' data is always treated with the utmost respect and maximum protection, offering additional guarantees for data security and privacy.
Can I run other applications on the Managed Server?
Only WordPress and WooCommerce applications are officially supported, but the PHP runtime is complete. Some users have experimented with running applications with custom PHP code. Regardless, you can always contact technical support to evaluate ad-hoc alternative solutions configured differently than specific hosting for WordPress.
What Cache Systems does the WordPress Hosting you offer use?
Managed Server has developed an innovative proprietary stack that integrates a number of powerful technologies to deliver optimal performance in WordPress and WooCommerce installations. This painstaking and extensive experience stack combines tools like Zend OpCache, Memcache, Redis.io, Varnish, and NGINX to provide extremely fast, reliable, and secure hosting.
Zend OpCache is used to optimize the execution of PHP code, increasing the overall speed and performance of the site. Memcache, on the other hand, is a high-performance in-memory caching system that improves the responsiveness of databases. Redis.io is employed as Object Storage, to provide quick access to stored data, while Varnish, a server-side caching solution, is used to speed up page load time.
NGINX acts as an SSL terminator, ensuring a secure connection between the server and the visitor's browser. This configuration has been specifically designed to work in synergy with WordPress and WooCommerce installations, ensuring the best possible performance.
The technologies adopted in our stack have been carefully selected based on the best practices suggested by Automattic, the company behind WordPress. In addition, we have been inspired by enterprise-level case studies of global publishing companies, in order to provide a cutting-edge and competitive hosting service.
One of the distinguishing features of our stack is an intelligent cache revalidation system. This system, unique of its kind, allows the delivery of an HTML page in an extraordinarily short period of time, between 30 and 50 milliseconds. This delivery speed is almost instantaneous, ensuring smooth and pleasant navigation for the user and a competitive advantage for sites hosted on our service.
Do you plan or offer professional optimization of my WordPress site?
Yes, absolutely. We will have a member of our Senior Technical team dedicated to optimizing your WordPress site. This expert will have the task of customizing and improving your site in order to make it perfectly compatible and aligned with the objectives you have set. Our experience and expertise allow us to ensure that every aspect of your site is optimally configured, ensuring maximum effectiveness and efficiency.
One of the key areas our technician will focus on will be cache management and cache cleaning. These are essential processes that can have a significant impact on the speed and performance of your site. Through careful configuration and careful management, we will ensure that your site's cache is always optimized, allowing for fast delivery of content and a smooth and pleasant user experience.
If your site uses technologies like Accelerated Mobile Pages (AMP) and Instant Articles, our technician will also make sure these are configured correctly. AMP pages and Instant Articles are powerful tools to improve page loading speed on mobile devices and provide your visitors with an optimal reading experience. Our expert will take care of optimizing and managing these features for you, making sure they are always in line with the latest best practices.
Ultimately, our commitment is to make sure your WordPress site performs to the best of its ability, regardless of your specific needs or the complexity of your project. With Managed Server, you can rest assured that your site will be in the hands of a team of dedicated and highly trained experts.
Absolutely, if required, we are able to devote our time and expertise to optimizing the Core Web Vitals of your site, with the aim of improving the Google PageSpeed ​​score. These factors are crucial in ensuring that your site provides the best possible user experience and is positioned favorably in search engine results.
Among the tasks we undertake to perform are the minification of static resources such as JavaScript (JS) files and Cascading Style Sheets (CSS). This process reduces file size by deleting unnecessary data without affecting functionality, thereby improving site load times.
We also adopt the use of WebP images, a modern image format that provides superior compression for images on the web. This allows you to deliver high-quality images with small file sizes, speeding up page load times. However, we understand that not all browsers, such as Safari and iOS, currently support this format, so we will implement this technology in a compatible way, ensuring that all users can view images on your site correctly.
Another strategy we use is JavaScript "defer" or "delay". This means that we delay the execution of some JavaScript scripts until it is needed, thus preventing any delay in opening the page due to the loading of these scripts.
Finally, we are committed to reducing your site's Time To First Byte (TTFB) to less than 100 milliseconds. TTFB is the time between the client requesting a web page and receiving the first byte of data from the server. A lower TTFB means your users will start seeing your site content more quickly, thus improving their overall experience.
Does the hosting have FTP or shell access?
ManagedServer supports switching between the local development mode it uses git pushto transfer all code changes and a development mode to the server, which provides access to the codebase via SFTP.
Direct SSH access is supported, and it is also possible to interface directly with mysql, use CLI tools ( Terminus , drush , WP-CLI ) and SFTP files
Do you take care of data migration and site optimization?
Yes, we normally migrate the customer's data for free at night and without disruptions on the new machine and we proceed with the optimization of everything (file / database / mail) so that everything is perfectly functional.
You specialize in WordPress and WooCommerce
Since about 2012 we have decided to verticalize our knowledge on the slowest, heaviest but most popular CMS of the moment, namely WordPress and WooCommerce. Since our work and our optimization are problematic by their nature, it is certainly more evident and tangible in the total satisfaction of the customer who finds himself moving from a slow and cumbersome site to a decidedly performing and snappy one.
Will there be backups? Will my data be safe?
We care about the security of your data and the continuity of your site, therefore we take a series of measures to protect you from hacker attacks, human errors or accidental loss of data. One of the main precautions we take is to perform at least three daily backups of your site using three different technologies. This ensures that we always have at least one reliable backup available in case of need. In particular, for blogs that produce a high volume of content, we also provide hourly backups to ensure maximum data security.
Furthermore, we offer the possibility of insuring your business and website with an additional policy. This insurance covers any loss of data and can go up to ten thousand euros. This option provides additional peace of mind and protection for your site and online activities.
As far as system security is concerned, we use advanced hardware firewalls and DDOS (Distributed Denial of Service) mitigation systems to protect your site from external attacks. These high-level security measures ensure that our service is a point of reference for the most demanding customers, including those who manage important businesses with considerable income. Our infrastructure is designed to resist attacks and to keep your site available in any situation.
The security of your data and the protection of your business are our top priority. With our holistic approach to security and backup solutions, you can rest easy knowing that your data is safe and that your site will always be accessible and functional.
million euros.
Is the contract binding or can I cancel as much as I want?
All our contracts are valid for 12 months with monthly payment and are not binding except for the single month. You will therefore be able to use the server for a minimum of one month to be followed by the monthly renewal. Cancellation requires 30 days notice.
Will I be compliant with the GDPR regulation?
May 25, 2018 was a day of great importance for the protection of personal data of citizens of the European Union, as the new General Data Protection Regulation (GDPR) came into force. This regulation was introduced by the European Commission with the aim of unifying and strengthening the protection of personal data of all European citizens. It is important to note that the GDPR applies to all companies that process data of European citizens, regardless of their location within the European Union.
Managed Server is fully aware of the importance and complexity of the GDPR, and strictly applies the provisions of the new legislation, EU Regulation 2016/679. We are committed to ensuring that the personal data of our customers and of their website users is treated in compliance with the provisions of the GDPR.
When providing our website hosting and management services, we take a number of measures to ensure data protection. These measures include advanced security policies, controlled access, encryption of sensitive data, constant system monitoring and incident management procedures.
We also provide support and advice to our customers to help them comply with the GDPR. This includes reviewing data handling practices and implementing appropriate security measures to ensure regulatory compliance.
We are proud to offer a service that meets the requirements of the GDPR and to provide our customers with the peace of mind of knowing that their data is treated securely and in compliance with current regulations. Our attention to the protection of personal data is a key priority in our business and we are ready to support our customers in complying with the provisions of the GDPR.
.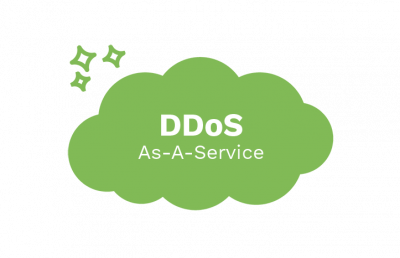 DDOS protection with Arbor Networks
& CloudFlare.