Table of contents of the article:
In the early days of the Internet, users wouldn't mind waiting five minutes to load a simple web page. I still remember surfing Yahoo with a dialup connection and downloading my favorite song from the internet in 15-20 minutes after a couple of failed attempts.
Fortunately, those days have passed with the internet getting faster very quickly. Nowadays, users expect websites to load not in minutes but in a couple of seconds at the most. Speed ​​has become a new norm in the realm of the World Wide Web, and slow websites will eventually find it difficult to stay profitable.
Two thirds (67%) of the UK and more than half of US shoppers (51%) cited slow loading times as the main reason they would abandon a purchase

Retail survey by Brand Perfect
What does he say to you? Such performance is important to successfully running an online business. The internet will only get faster and users will adapt to it and expect websites to load as quickly as possible. Let's take a detailed look at some of the essential reasons for having a faster website.
1. User experience
I have included this as the number one reason why the user experience gets the most impact if your website doesn't load fast. It doesn't matter how aesthetically attractive your site is; if it is slow, visitors find it annoying to move around and will eventually abandon it for a better alternative. In support of this, I would suggest looking at the Google Core Web Vitals which speak directly to a better user experience and encourage webmasters to work on their website performance for a better user experience.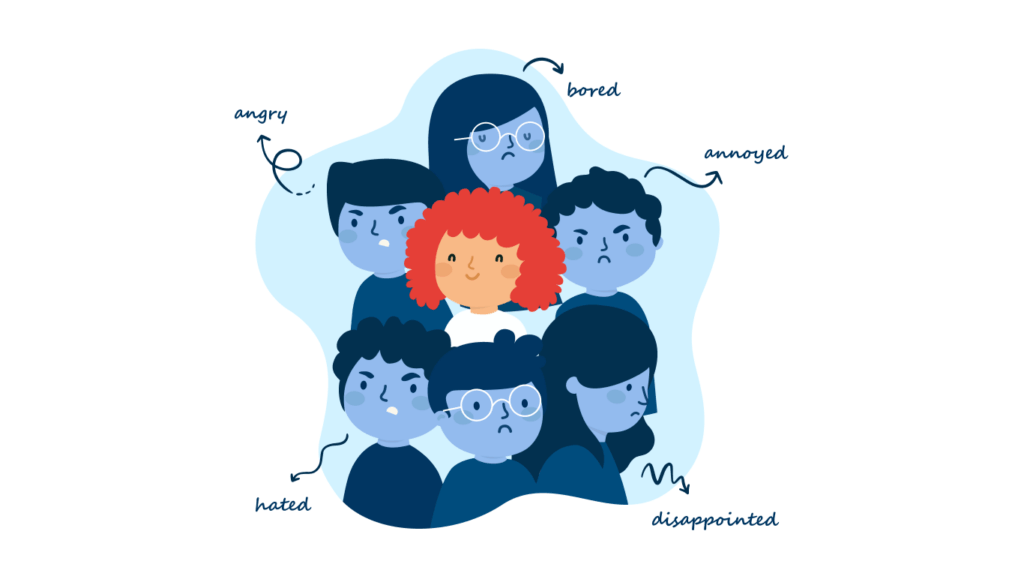 Fast websites give visitors what they want quickly, which leads to better satisfaction and a better user experience. Speed ​​also improves the overall functionality of your website and gives your visitor more time and flexibility to explore different sections of your site.
2. Better positioning on search engines
We are all aware of the Google page experience it includes Core Web Vitals, mobile optimization, HTTPS, secure browsing, etc. To measure the overall experience for the visitor. Page experience is a search engine ranking factor, which means it can affect the ranking of your website. And performance plays a crucial role in influencing page experience metrics.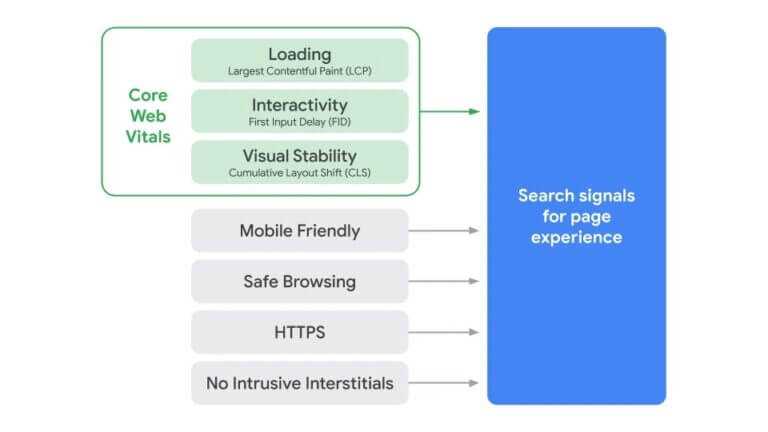 A bounce rate that determines the number of users who arrive and then leave your website without clicking or taking any action is another factor that is improved by speeding up the website. A low bounce rate is not only good for the website. conversion, but it also improves your website's search engine rankings.
The Google search engine, among other things, ranks the website based on its loading speed. A fast website will rank higher in Google search queries, making it easier for visitors to find your webpage. Unfortunately, again, a large number of SEO experts neglect speed and instead invest in other less cost-effective methods of improving their website's search engine rankings report.
3. More website conversions
The first milestone is reached once customers have reached the website. The next step is to get the customer to do something while they are there. A conversion on the site can mean that the customer makes a purchase, clicks on an ad, completes the contact form, or does anything else of value to you. Customers visit multiple pages on a site that has a short load time, so there's a greater chance of conversions if the page loads quickly.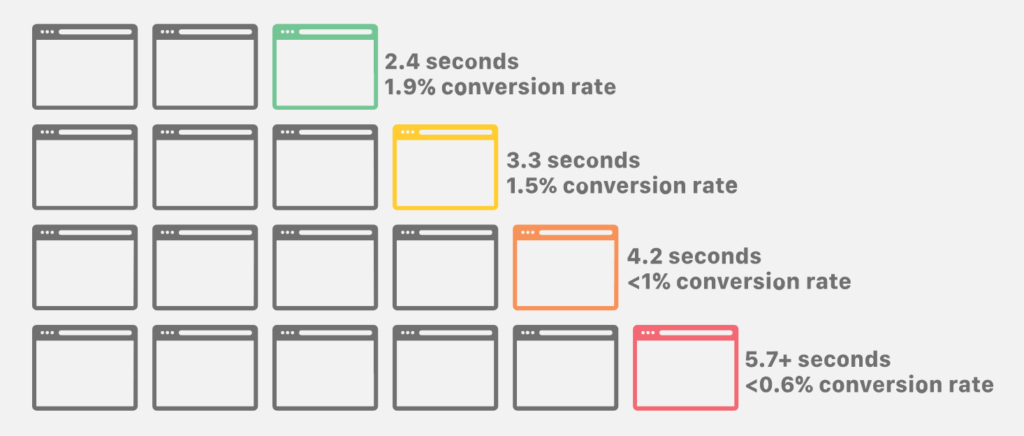 But what happens when the website is slow? You lose sales! Let me back up this statement with some facts and figures from the survey conducted by Brand Perfect.
Speed ​​is one of the major issues online shoppers face when attempting to shop online, it is clear that a substantial investment in service infrastructure by operators is an essential component of online retail success.

Brand Perfect
It is evident that a slow website is a major turning point for online shoppers who, while finding the right products, leave the website just because it is slow. The other part of the statement clearly suggests that online businesses invest in providing high-performance infrastructure that not only accelerates their website but is also able to withstand high traffic spikes.
Consumers cite slow loading (64%) and difficulty finding products (55%) as the two main irritations when shopping online.

Brand Perfect
Again, a slow loading site is one of the main reasons for customer irritation and another reason why your website should load fast. Website conversion is critical to the sustainability of any online business, which can be easily improved speeding up the website . As noted in the survey, your web host plays an important role in delivering fast pages. Therefore, it is also important to switch to a optimized managed web hosting able to offer high performance.
4. Customer loyalty
Businesses spend a reasonable amount of time and resources figuring out how to retain their customers. Which by all means is justified as returning customers means recurring revenue. The cost of the business is quite lower with customer return simply improving profitability.
People will visit a site less often if it is slower than a nearby competitor by more than 250 milliseconds.

Brand Perfect
A very important factor in customer retention is the performance of your website. If you think you have a great product / service and no matter how well your site is performing, you would still make money and rank higher in searches than I'm afraid you are disappointed. A Google study back in 2009 shows that 400 ms or just the blink of an eye! is too long for visitors to wait for the page to load.
It is also enough for visitors to forget about your website and switch to your competition's. If it doesn't bother a slow website owner, then I don't know what will?
5. Less bounce rate, more traffic
Another great reason for having a faster website is that it attracts more traffic than a slow-loading site. As it offers an improved user experience to its visitors, people will frequently revisit it and spend more time exploring it, reducing the bounce rate and increasing the conversion rate.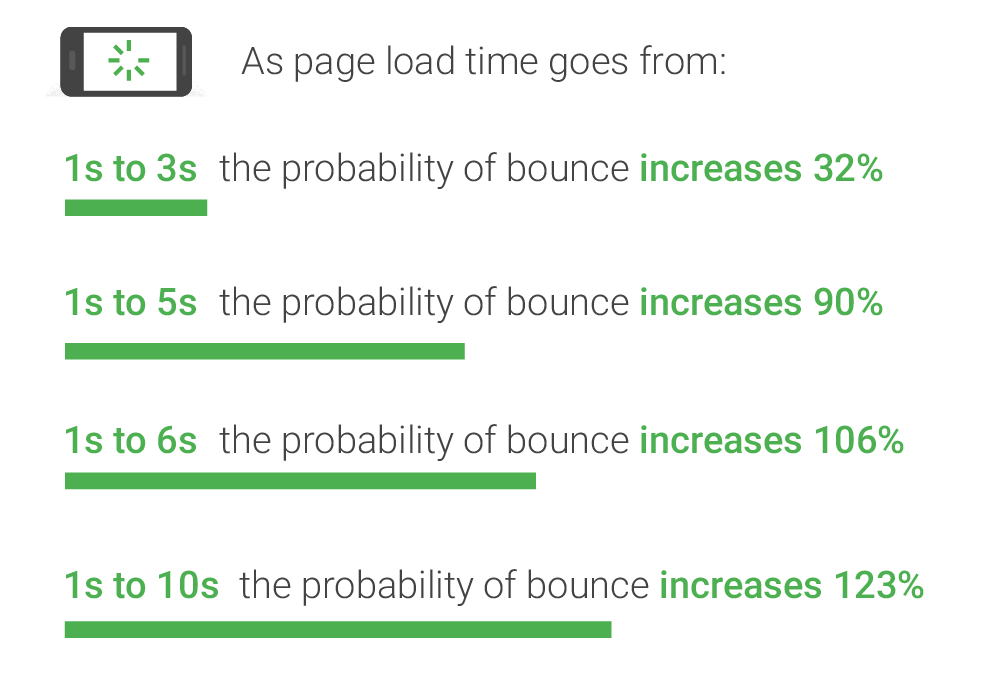 Likewise, faster websites get more social shares as they offer a better user experience to a visitor; resulting in more organic traffic and lead generation. Using tools like Google Analytics you can also track the behavior of an average site visitor before and after optimizing website speed.
A popular web page speed test tool Pingdom has conducted a study in 2017 that revealed that the bounce rate increases dramatically when the webpage takes only an extra second to load.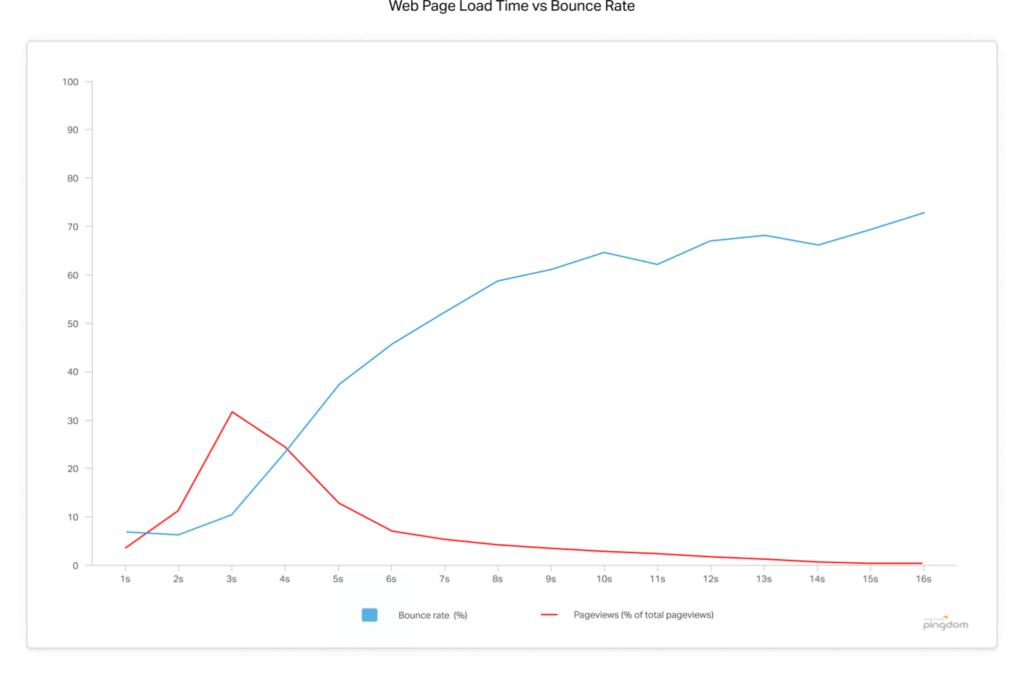 As shown in the graph above, bounce rate was 9% for pages loaded in under 2 seconds, which increased dramatically as load time exceeded 3 seconds and reached 38% when page load time was 5 seconds. Additionally, you can see an inverse proportion between bounce rate and number of page views.
6. Better usability for mobile traffic
Optimizing your website for mobile users is arguably the most important and best thing you can do for your online business. You will be surprised to know that mobile traffic has increased 222% over the past 7 years and according to the latest data; over 52% of users surf the Internet from mobile devices.
Why is this number increasing every year? Well, that's because mobile networks are getting faster and smartphones too. People rely more on their mobile devices for mundane activities like searching, reading, viewing and buying online. However, there is still a need for speed to serve mobile traffic when it comes to loading times. Mobile networks are still inconsistent and slow in many parts of the world which can affect the performance of your website.
How fast should your website load on a mobile device? According to Google, they expect the webpage to load in under 5 seconds on 3G and faster on 4G networks. The best way to test your mobile website performance is to use the tool Speed Google Score Card . This tool allows you to perform a test on different mobile networks such as 3G and 4G.
In addition to indicating your site's speed rating for mobile traffic, the tool also helps you troubleshoot to further improve your website speed.
Speed ​​up your website for mobile devices can directly affect your conversion just like it does on the desktop version. Mobile phones are the future and if your site isn't fast enough, you're not ready for it.
7. Scalability
A slow website consumes more server resources and when that happens, your server swells and is unable to serve actual customers who are willing to pay! A fast website loads quickly, navigates smoothly, and serves the customer faster to be available again for the next. This allows your website to serve more customers without performance issues.

Another good thing about having a fast website is that it is energy efficient and consumes less computing power than a slow loading bloated site.
8. Credibility
" Judging a company based on the loading time of its website "Probably not a famous idiom; in fact, I just made it up. But it doesn't change the fact that visitors nowadays have begun to notice the performance of the websites they visit and, among other things, the website performance reflects the seriousness and professionalism of the people behind the scenes.
A slow-loading website exhibits poor planning, a non-serious attitude, and a lack of focus on the business. People just don't want to spend their money or spend time on such websites.
At Managed Server we have a mission to make the Internet faster and also to make life easier for our customers. Therefore, we help your web pages load about 2x faster and get better i Core Web Vitals 50%!
In conclusion
You now have 8 good reasons to back up your argument of having a faster website in front of your boss or IT manager. Speed ​​will play an important role in the challenge of competition on the World Wide Web, and companies that are investing now will be rewarded tomorrow.