Open source and Linux began to gain dominance over proprietary systems like Microsoft in the 90s.
Enterprise adoption of open source has increased due to the economic benefits and the ability to customize the software to meet specific needs.
Additionally, Linux and other open source operating systems have become easier to use and manage. Meanwhile, large companies such as Google, Facebook and Amazon have developed high-quality open source software solutions that compete with Microsoft products, contributing to the increased adoption of Linux and other open source operating systems for business applications and winning the dominance of Microsoft.
Our philosophy has therefore been to embrace the open source movement, using software and open source code produced by research centres, universities or large companies such as Google, Facebook, Netflix, Spotify and the like. We are convinced that the adoption of open source technologies is an advantageous choice both for us and for our customers.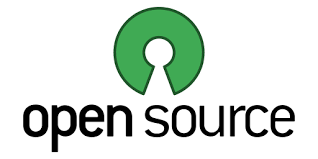 Why open source?
First of all it was the fulcrum of years of study in computer science university courses on which employees and collaborators focused, secondly the open source code is a precious resource because it allows anyone to use, modify and distribute the software in question. This means that developers can work together to continuously improve the software, fixing any bugs and increasing functionality. In addition, open source allows you to keep costs low because there are often no user licenses to pay if you are able to maintain the management and installation of the software.
I often compare open source to science. Science has taken this whole notion of developing ideas out in the open and improving other people's ideas. He made science what it is today and made possible the amazing advances we've made.
For example, we use the Linux operating system, one of the most widely used open source operating systems in the world, for our servers. Linux is known for its stability, security, and flexibility, making it ideal for hosting websites and applications. We also use NGINX, one of the most popular open source web server software, to handle our customers' requests. Apache is known for its speed, scalability, and security, making it ideal for handling large amounts of traffic.

We also use open source data management software, such as MySQL or PostgreSQL two of the most used open source database management systems in the world.

The adoption of open source allows for continuous research and development work, both internally and externally. The ability to freely access and use the source code and software of other companies and developer communities allows us to add important functionality to our services, thus benefiting our end customers.

In addition, open source allows us to work closely with the global developer community, so we can help improve the open source software used in our services, while benefiting from the innovations developed by others.

In general, the adoption of open source allows us to offer a wider range of features and services to our customers, with a lower cost and greater flexibility. This means that we can provide more efficient and adaptable solutions to our customers' specific needs, thus enhancing their overall experience.