Table of contents of the article:
Managing a website is not an undertaking to be taken lightly, as it is a process that requires a thorough understanding of the many variables and facets involved. One of these fundamental components is the familiarity and mastery of domain status codes. These codes, also known as Extensible Provisioning Protocol (EPP) codes, are a crucial element of effective monitoring and management of your website.
Domain status codes provide valuable information about the current status of your domain. For example, they can tell you if your website is up, down, awaiting action such as transfer or deletion, or if it's under any restrictions imposed by your Registrar or Registry. Being able to correctly interpret these codes gives you the ability to make informed decisions about managing your domain, thus ensuring the continuity and effectiveness of your website.
Now, we'll dive into the detail of each of the major domain status codes. The goal is to provide you with a comprehensive guide that helps you better understand the current state of your website and what each status code implies. This knowledge will be a powerful tool that will allow you to effectively navigate the world of website management.
Query the status of a domain via the Whois service
One of the fundamental techniques for monitoring and managing your website is through the use of the Whois service. This service, available free online, allows you to query the status of your domain, providing you with crucial details such as the domain owner, creation date, IP address, Registrar and many more.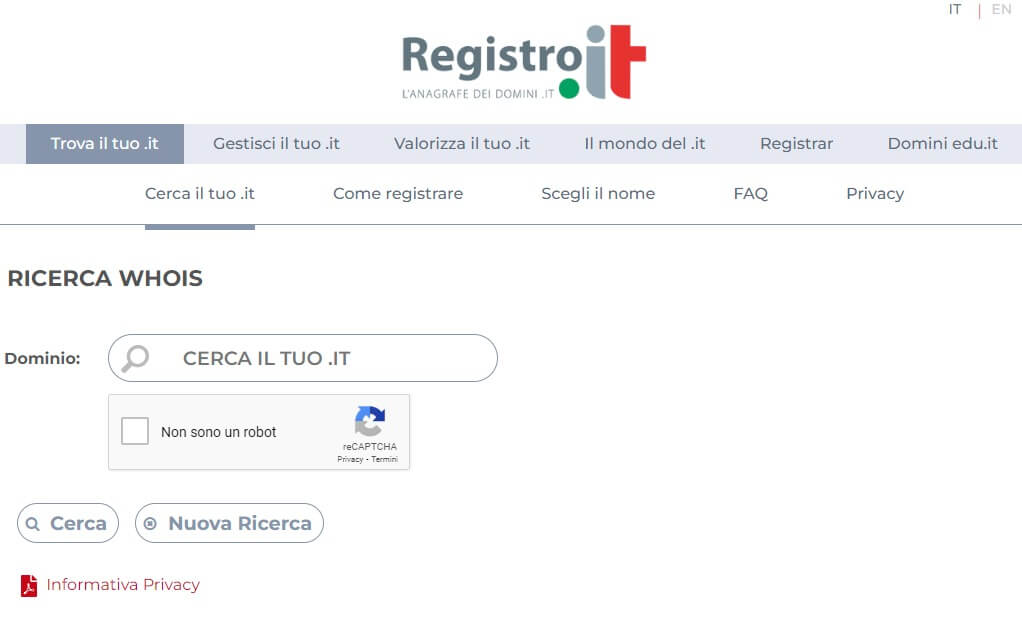 An important aspect to remember is that each Top Level Domain (TLD) has its own Whois service and methodology. The reference web Whois services for the main TLDs are listed below:
For information on other TLDs, we advise you to search on Google, simply typing "Whois" followed by the TLD of your interest. This will allow you to easily find the Whois service corresponding to the TLD you are looking for. Knowing how and where to access the specific Whois services of your TLD will allow you to effectively manage your website and maintain constant control over the status of your domain.
Using the Whois service through a Linux or MacOS shell
For users who have access to a Linux or MacOS shell, the Whois service can be queried directly through the pre-installed system utility, without the need to use an online tool. This can offer greater flexibility and speed in querying the status of a domain.
Using the Whois utility from a shell is simple and straightforward. Just type "whois", followed by the name of the domain you want to query. For example, to query a .it domain, the syntax would be as follows:
whois example.it
After you hit enter, you'll receive a variety of detailed information about the specified domain, including its current status, owner, registration date, registrar, and other useful information. This tool is extremely useful for managing your domains efficiently and keeping a constant watch on their status. Remember, however, that the amount and type of information returned may vary based on the specific privacy policies of the TLD being queried.
Interpret domain status codes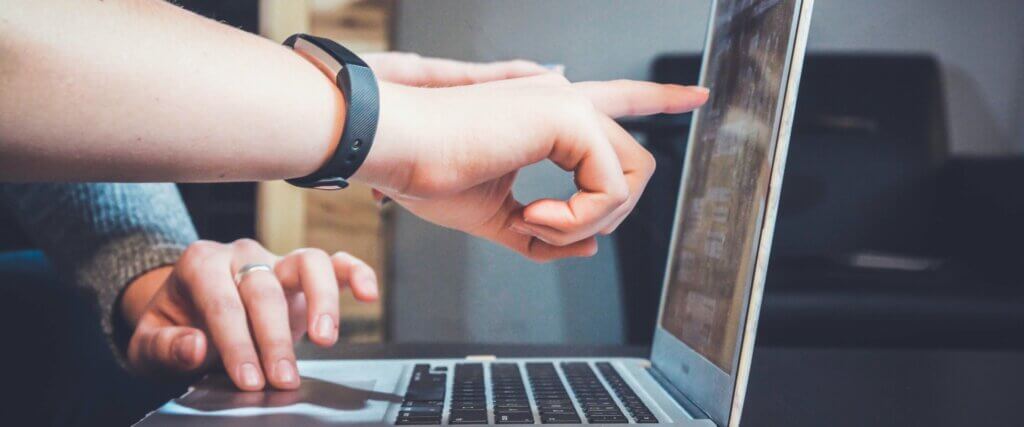 Status Ok This is the basic state of any website that is up and running smoothly. If your site has this status, it means it is fully operational and no actions are taking place on your domain.
Inactive state This status indicates an inactive domain. It is important to note that this status can be associated with several subcodes, each of which provides a clearer overview of the problem. Between these:
clientHold: this status is imposed by the Registrar following billing problems, legal disputes or other problems.
dnsHold: this status indicates a domain that has just been registered and is not yet active due to no DNS configuration.
serverHold: this is a provision of the Registry which blocked all operations.
noRegister: this status indicates the lack of a Registrar associated with the domain.
NotRenewed: Identifies a domain that is inactive due to not being renewed after expiration.
revoked: the domain subject to this status has been revoked by the Registry.
toBeReassigned: the domain with this status has been reassigned to specific subjects and is waiting to be registered.
The prohibitions imposed by the Registrar and the Registry Some status codes end in "Prohibited," indicating restrictions imposed by the Registrar or Registry. These include:
clientDeleteProhibited e serverDeleteProhibited: these statuses indicate that the domain cannot be deleted.
clientRenewProhibited e serverRenewProhibited: they prevent the renewal of the domain.
clientTransferProhibited e serverTransferProhibited: in the presence of this status, the domain cannot be transferred.
clientUpdateProhibited e serverUpdateProhibited: prevent the domain data from being updated.
The 'pending' codes Status codes starting with 'pending' report a pending action or request, such as:
pendingCreate: Indicates a domain for which registration has been requested.
pendingDelete: reports a domain being canceled at the end of the redemption period.
pendingRenew: Indicates a domain for which renewal has been requested.
pendingRestore: identifies a domain for which the Registrar has requested recovery.
pendingTransfer: indicates a domain being transferred to another Registrar.
pendingUpdate: indicates that a request to modify the domain data is being processed.
Other domain status codes There are also other status codes that may appear in your domain status:
addPeriod: this status appears immediately after domain registration, during which the Registrar can proceed with the cancellation.
autoRenewPeriod: this status appears when an expired domain is automatically renewed by the Registry.
redemptionPeriod: indicates the period between the domain cancellation request and the actual cancellation.
renewPeriod: Appears for a few days immediately after domain renewal.
transferPeriod: appears when the domain is being transferred to another registrar.
registerLock o registryLock: in the presence of these statuses, the domain can only be renewed, but not modified or deleted.
In conclusion, to keep your website safe and running, it is essential to understand the domain status codes. If you encounter statuses indicating unsolicited transactions or potential legal disputes, contact your Registrar immediately to clarify the situation and take the necessary measures. Always remember, knowledge is power in managing your website!
Need help with your domain?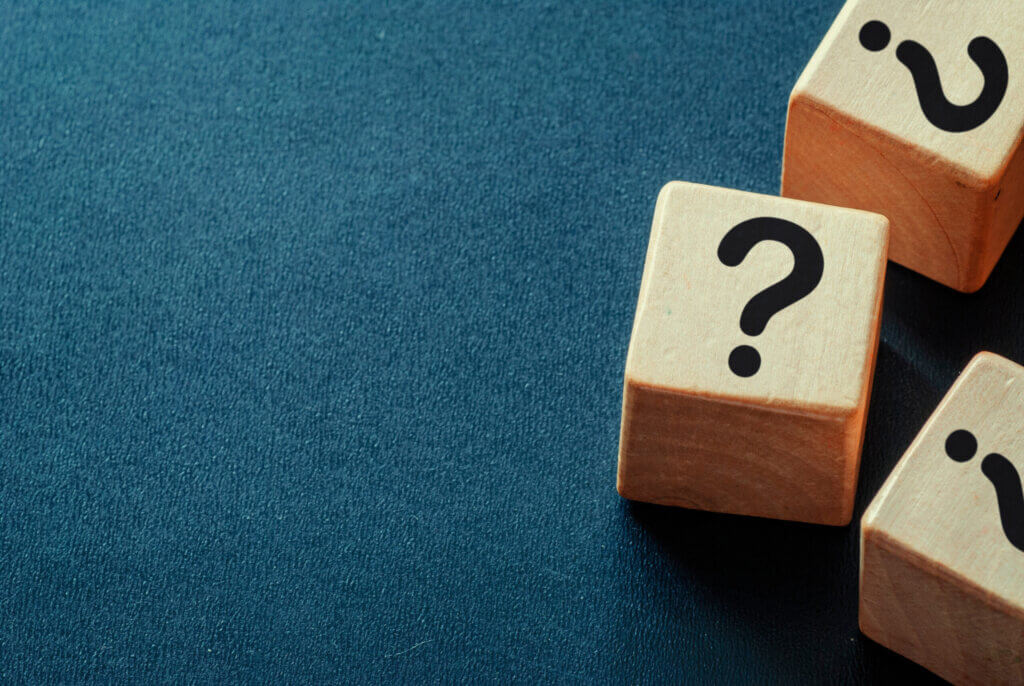 Running a domain can seem like a complex business, especially when it comes to deciphering and understanding the various status codes. We know that many questions or concerns can arise, and for this we are here for you.
If you are having problems with your domain, or if you simply want more clarification on status codes or any other aspect of domain management, please do not hesitate to contact us. Our team of experts is always ready to assist you, providing clear and detailed answers to all your questions.
Please send a message to our dedicated support mailbox, or call us directly on our support number. We assure you of a quick response and effective assistance, to help you navigate the world of domains stress-free. Remember, every problem has a solution, and we're here to help you find it. Contact us today!