Table of contents of the article:
There are many reasons why speed matters when it comes to hosting and WordPress. When your website is slow, visitors will be frustrated and leave. We have all had this experience.
Trying to read a website that doesn't load properly or takes too long to load is frustrating and suddenly we don't want to be there anymore and click away. When you are optimizing your WordPress site for search engines, you need to make sure your website loads quickly.
The real question is why does speed matter? Well, it's more than just a user experience. Speed ​​also plays an important role in search engine ranking factors. Google has confirmed that page load speed is one of the most important ranking factors for websites in their search results. There are other things it takes into consideration as well, such as how easy your site is to use for mobile devices and how secure your site is. All of these factors combined can make a difference in how high or low you rank on Google's search results pages (SERPs).
What is web hosting anyway?
To keep it simple, web hosting or a web hosting service provider is what allows internet users to view your website. Basically, without a server hosting your website, it can't and won't work on its own. These companies will have the appropriate technologies to support the information on your websites and make it available to everyone. It is not a single step. Hosting services need to be updated or renewed regularly depending on the duration of the subscription.
How important is web hosting in SEO?
In one word? Very.
The importance of a hosting provider to a website's SEO cannot be understated. The hosting service is what allows your site to be visible online, so choosing the right hosting provider can have a very significant impact on the visibility of your site in search engines.
First, site speed is an important factor for SEO. Search engines like Google give higher priority to sites that load quickly, so it's important to choose a hosting provider that offers fast loading times. Furthermore, the stability of the site is also an important factor. If your site is often offline or slow, it may be penalized in search results.
We immediately associate SEO with content production, web design and development, and mobile optimization. In this article, we're going to shed some light on how web hosting influences SEO:
Uptime and downtime affect SEO
You want your website to be up and running at all times, because a customer can arrive at any time without notice. When it coincides with the fact that your website is down, you've already lost a potential customer. Frequent inaccessibility will lead Google to flag your website as unreliable. They are not going to give websites that are down most of the time a high rank because this is going to ruin the reputation of their search engine. They want to display the best possible results.
When choosing a web hosting service provider, it is important to note what their average uptime is like. Trivial as it may sound, time is gold. The shorter the uptime of your website, the more money you will lose. Whenever you encounter accessibility problems, it is best to contact your provider for a remedy or solution.
Website speed is a ranking factor that is directly influenced by your web hosting provider
In addition to grabbing the attention of your customers and being accessible, your website must also have a decent loading speed. How fast? Fast enough not to lose the visitor's patience and interest. The internet can offer them a large variety of sources for their questions. If you're lucky enough to get clicked, don't let the slow loading speed deter you from proceeding further.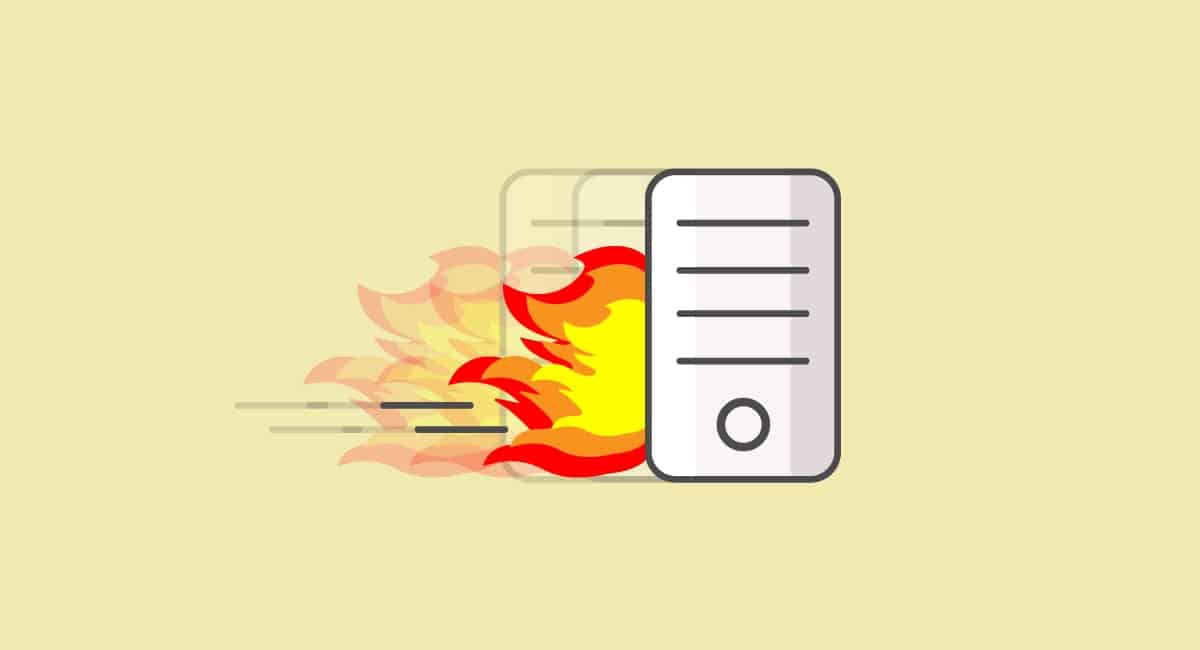 A good fast hosting provider will load information quickly and allow your audience to navigate your website with ease. Customers love not waiting. In turn, your website will get a good review and be ranked higher by Google.
A large portion of the SEO community believes that loading speed itself is a ranking factor, so the faster your websites load, the better the ranking signal. So make sure you optimize your website properly with caching, image compression, use of the latest software, etc. You can also contact experts to perform the optimization for you.
Google has announced that website speed will become a ranking factor starting May 2021, thanks to core web vitals.
Core web vitals are a set of site performance measures that Google has identified as essential for ensuring a high-quality user experience. It includes metrics like page load time, frame stability, and interaction time.
Google has stated that site speed is an important ranking factor because it affects user satisfaction and their likelihood of staying on the site and returning in the future. In addition, a fast site is easier to use on mobile devices and can help reduce processing costs for users who use data traffic on their devices.
To help site owners improve their speed, Google has provided tools like PageSpeed ​​Insights and Lighthouse. These tools provide a site speed rating and tips for optimizing performance.
An SSL certificate (HTTPS)
Having an SSL (HTTPS) certificate is a ranking factor and this has been confirmed by Google. Most web hosting providers offer a free SSL certificate, so be sure to implement it. Most hosting providers have set up an automatic SSL installation process in their control panel, so you can install a free SSL certificate and set up domain redirection with a couple of clicks.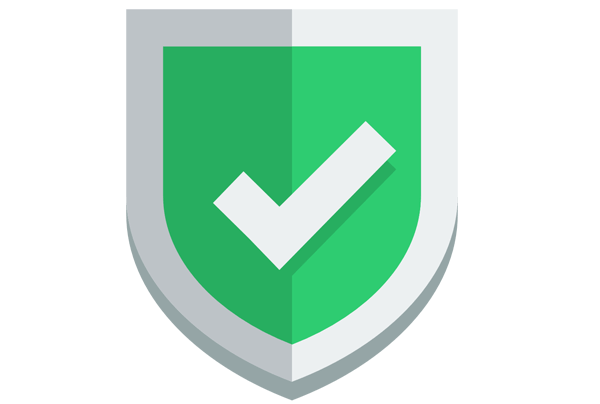 Besides the fact that HTTPS is a ranking factor, you will also get points for user trust. Your visitors will feel much safer visiting your site without that warning you get when websites don't have SSL. An SSL is a must, especially when dealing with sensitive data from presentations.
A Secure Sockets Layer (SSL) certificate is a security tool that encrypts information transmitted between a web server and a client, such as a web browser. An SSL certificate allows you to use two new versions of the HTTP protocol: HTTP2 and HTTP3.
HTTP2 is a newer and improved version of HTTP, the communication protocol used to transmit data over the internet. It offers greater speed and efficiency than the previous version, HTTP1.1. HTTP3, on the other hand, is the latest version of the HTTP protocol and uses QUIC (Quick UDP Internet Connections) data transmission technology to provide additional speed and security.
In addition to allowing the use of HTTP2 and HTTP3, an SSL certificate is also mandatory to comply with the legislation on the protection of personal data, known as GDPR (General Data Protection Regulation). The GDPR requires that users' personal data be treated safely and securely, and an SSL certificate is one way to ensure that sensitive information is encrypted as it is transmitted over the internet.
Other websites you share an IP with
While this hasn't been confirmed by Google, people often say it can affect your SEO. Basically, when you get shared hosting, you are using the same server and IP address with dozens of other websites, sometimes even hundreds. If some or most of these websites spam, or get penalties, that IP will be associated with "bad SEO". So, if you are hosted on the same server and IP address with other spamming websites, your legitimate website will also be affected. To avoid this, you should always go with a better hosting provider, get cloud hosting with a dedicated IP, or just check what kind of websites are hosted on the IP address you are using with your shared hosting account.
The security of your websites and servers
If you don't protect your websites properly, or if your server isn't secure enough, you can easily get hacked or attacked and this will greatly affect your rankings. If a hacker breaks into your website, they can easily modify your content to the point that you don't even notice. Or, if the hosting provider has not secured their server sufficiently, in addition to entering your website, it can do a DoS attack on the server, rendering it insensitive. This means for you that your websites will be offline. So make sure you have a hosting provider with built-in server security and make sure you protect your websites.
Choose your supplier
If you are looking for a hosting that can guarantee high performance for your site and good visibility on search engines, then you should consider our solution. With our hosting, you will enjoy fast and reliable loading times, which is essential for search engine rankings.
Our hosting is optimized for high and stable performance, with fast loading times and constant site availability. We also offer a variety of tools and options to further optimize your site's performance and maximize search engine rankings. By choosing our hosting, you can count on a team of experts ready to assist you and resolve any problems quickly.
Don't waste any more time and choose our hosting to ensure the best performance for your site and good visibility on search engines.