Prestashop Hosting Managed
Do you have a Prestashop site and want to get maximum performance at the best prices on the market? Don't miss the opportunity to host your site on a professional shared hosting environment or a dedicated server configured to perfection. Speed ​​is very important to your visitors and helps you increase your sales.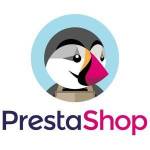 PrestaShop or as it was originally called phpOpenStore is a free platform for creating online stores. The platform started as a project in a school in Paris, France in 2005, now the system is used by over 200.000 stores around the world.
Our Prestashop Professional SSD hosting it is based on modern PHP accelerators, therefore Send OPcache accelerates access thanks to cached PHP code, so recompilation of PHP code is not required. APCu further improves performance by caching frequently used data, allowing the website to be delivered as quickly as possible, increasing response times and reducing system load.
We only use pure SSD servers - no hybrid solution as often found in many other competitors where for example only the database is stored on fast SSD volumes.
The biggest advantage of pure SSD hosting is the significantly higher speed with which all stored data can be accessed.
Particularly in systems with a high volume of data queries, such as ecommerce, faster access times and lower latency are clearly evident. The speed advantage of an SSD over a classic HDD is due to the way data is stored.
While conventional HDD hard drives require the handling of mechanical components to read the required data at certain points on the data carrier, SSD hard drives can directly read corresponding data blocks using memory cells.
Not only hardware but above all tuning.

If it is true that good hardware is essential for fast and efficient hosting, it is equally true that a meticulous system configuration can be just as crucial when it comes to performance for demanding sites and customers.
Unlike the classic software stacks of other vendors based on the usual Apache, PHP, and MySQL Server, our configuration is based on NGINX, PHP in FPM mode (Fast Process Manager), Zend OpCache, Memcached, and the more performance Percona Server as a replacement for the more classic MySQL Server or MariaDB.
An eye on the incremental triple daily backups on different storage servers as well 24-hour assistance and monitoring with intervention times of less than 15 minutes allows us to provide probably the best Prestashop Hosting solution on the market for even very demanding stores with high traffic peaks.