Table of contents of the article:
On the trend of "Ten Years After" that seems to have infected everything and everyone, let's see what these last 10 years have been for WordPress between ups and downs but above all ups.
WordPress is an open source "blog" and content management system (CMS) software platform or a program that, running on the server side, allows the creation and distribution of an Internet site made up of textual or multimedia content, easily manageable and dynamically updated . It was initially created by Matt Mullenweg and distributed under the GNU General Public License. It is developed in PHP with support for the MySQL database manager.
The first version of WordPress was released on May 27, 2003 by founders Matt Mullenweg and Mike Little as a fork of b2 / cafelog. The WordPress name was suggested by Christine Selleck.
Since then too much water has passed under the bridges and that small project has come a long way.
WordPress remains the most popular content management system in the world.
WordPress dominates other markets as well, such as eCommerce, so it's definitely not a blog-only CMS.
And to show you where these conclusions came from, we have compiled some mind-boggling statistics on WordPress market share, as well as the market share of two of the most popular eCommerce plugins for WordPress WooCommerce and Easy Digital Downloads.
WordPress dominates 32% of all websites
WordPress powers 32,0% of all websites on the Internet, including those without a content management system (CMS) or with a CMS with custom code. And if you limit your dataset to just websites with a known CMS, WordPress' market share becomes even more dominant.
If so, WordPress holds a 59,5% market share for content management systems on websites with a known CMS. How does this compare to the market share of other popular content management systems? Let's take a peek: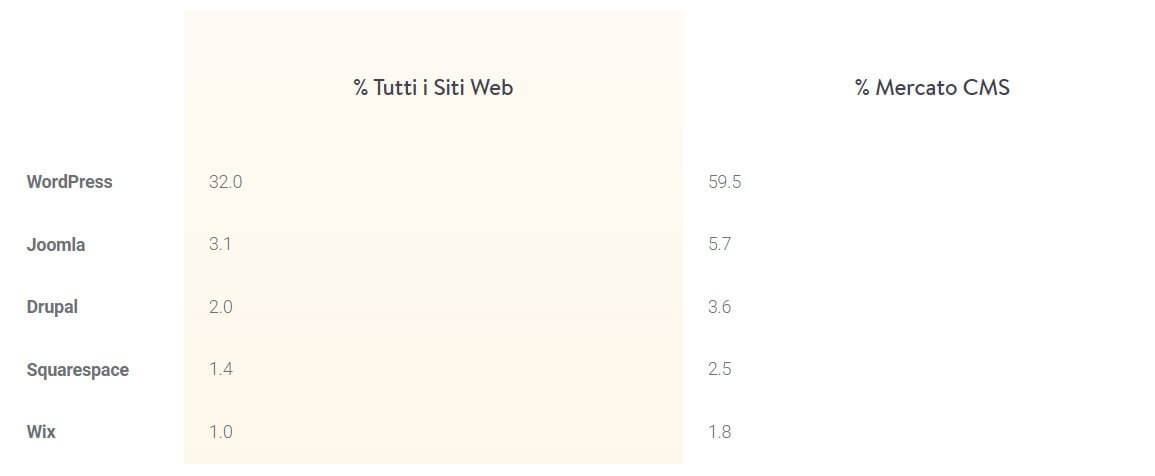 While there are tools for building hosted websites like Squarespace and Wix, the numbers show that WordPress is in no danger of being dethroned anytime soon! And WordPress also holds a dominant position on Joomla and Drupal, two other popular CMS content management systems.
Is WordPress only used by many small sites?
No! To delve into the WordPress market share split, we turned to BuiltWith. BuiltWith allows you to see the market share for websites that meet specific criteria, such as being on Quantcast's Top 10 page (a list that tries to collect the 10.000 busiest websites on the Internet).
Here's what WordPress' market percentages look like when you segment the Quantcast positioning
Top 10k Quantcast Sites - WordPress holds a market share of 35,04%
Top 100k Quantcast Sites - WordPress holds a market share of 33,83%
While there is a slight decline in overall WordPress market share of 32,0%, WordPress is still almost as popular with high traffic websites.
Among the most important and consolidated international brands and realities we find for example: New York Observer, New York Post, TED, Thought Catalog, Williams, USA Today, CNN, Fortune.com, TIME.com, National Post, Spotify, TechCrunch, CBS Local, NBC, and many others.
Is WordPress market share still growing?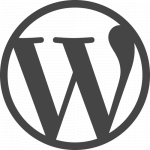 Yup! The market share of WordPress is not just "ever-growing", but in reality it has been growing steadily at roughly the same pace all the time that we have the data. So how fast is WordPress growing? Let's start with last year's numbers.
At the beginning of 2017, WordPress hosted 27,3% of all websites. By October 2018, WordPress had reached the current market share of 32,0%. Some quick math should tell you that WordPress gained an additional 4,7% of the total website market - good for ~ 17,2% growth.
How is it with the past years? Here is the overall WordPress market share dating back to 2011, according to W3Techs:

As you can see, WordPress has steadily increased its market share by around 2-4% (in terms of overall market share) over the past 7 years. And it shows no signs of slowing down. If this trend continues, it won't be long before WordPress is powering a third of all websites on the internet.
As of October 2018, the WordPress core had 38.515 commits, 322 releases, and has 46 contributors from around the world.
How does the growth of WordPress compare to other content management systems?
So WordPress is growing… but is it growing faster than the competition? This is a more complicated question to answer. As for the stand-alone CMS management systems, WordPress is still the growth leader.
From 2017 to 2018:
Joomla's market share actually dropped from 3,4% to 3,1%
Drupal's market share decreased from 2,2% to 2,0%
In terms of year-over-year growth, this means:
Joomla shrank by 8,9%
Drupal reduced by 4,5%
While those numbers aren't keeping up with WordPress, things are a bit different with hosted website providers.
While tools like Squarespace and Wix still represent a small percentage of the overall market, they are experiencing rapid growth compared to standalone content management systems.
From 2017 to 2018:
Squarespace market share increased from 0,5% to 1,4%
Wix's market share increased from 0,3% to 1,0%
In terms of year-over-year growth, this means:
Squarespace grew 180%
Wix grew by 233%
So while WordPress is still the dominant player, hosted website providers are growing at a faster rate. You can also see these growth trends playing on their own in Google Trends, where Joomla and Drupal (and to a lesser extent, WordPress) have either fallen or remained unchanged, while Squarespace and Wix are generating growing interest:

And on the ecommerce front? WordPress or WooCommerce how are you doing?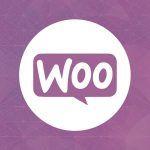 It should be emphasized without too many frills that in terms of performance WooCommerce is still natively not competitive with other market leaders, first of all Magento or Prestashop. However, it must be said that except in special cases in which Magento may be the only attractive solution for the size of the project or features such as the multistore for example, WooCommerce together with Prestashop can be excellent and very low-cost solutions for medium-small projects, where we necessarily want to contain the budget.
Let's be precise that it is unlikely that a multinational can carry out a project with a million items, thousands of visitors per minute from all over the world, with a system that connects to the warehouse management system, ERP, using WooCommerce. In these cases you go to Magento and do it without thinking twice, because that is the ideal tool. But forget about going into production with a budget of 10 thousand euros. Add at least one zero.
WooCommerce however, remaining only the numbers, dominated 2018 with a global market share of 21% according to BuiltWith. I believe it is mainly due to the fact that it is a simple free plugin for WordPress, the most popular CMS in the digital world today. WooCommerce allows you to effectively scale your ecommerce store with little or no hassle.
In short words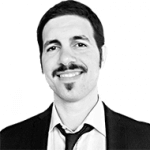 Unlike 2017, we have noticed that ecommerce entrepreneurs are shifting to platforms that offer easy-to-use interfaces like Shopify and Wix Stores, instead of specific customization that brings more functionality to their ecommerce stores.
In our opinion, the best open source ecommerce platforms 2018 are WooCommerce and Magento as they allow you to scale your ecommerce store, unlike any other platform. You have complete control of your online store. Starting with better resource management with caching, upgrading your ecommerce web hosting plan to more powerful servers, you can enjoy your ecommerce experience.
Despite the control offered by WooCommerce or Magento, some ecommerce store owners simply prefer a hassle-free solution like Shopify or Wix. It really depends on personal skills and preferences.